ONSTAGE Ashlin Halfnight sees a lot of parallels between his former career as a professional hockey player and his current one as a playwright. 
"It seems weird to say, because most people think of sports, especially contact sports, at one end, and arts and theater at the other end. But really, they're much closer cousins," he said. "You have to work as a team to bring your best forward and the season and process is long. And on any given night one person may not be at their best, and it's up to others to pull them up.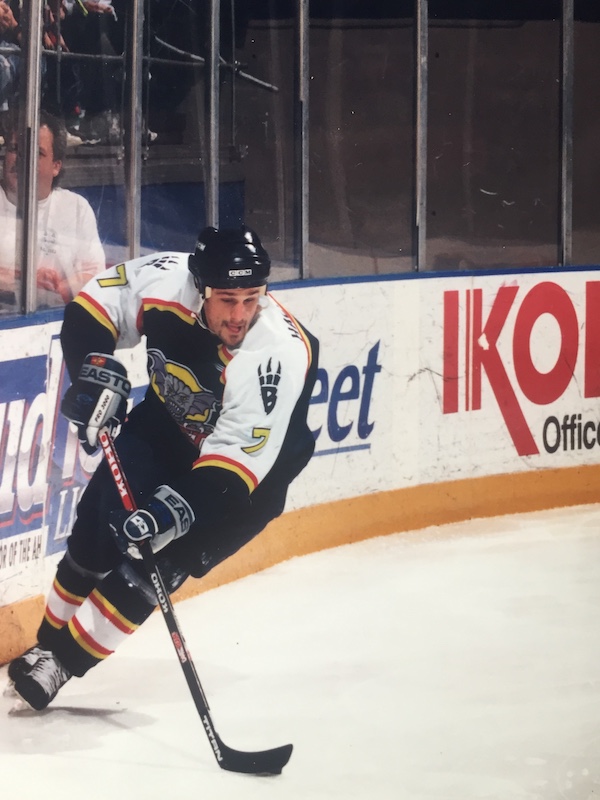 "Also, you need discipline for the writing like you do to train to be a high-level athlete. And sometimes, particularly with first drafts, there's a kind of zone I can drop into where I channel the play and voices and characters. It's sort of like what can happen in sports when you get out of your own way and let the game flow through you."
Halfnight, who writes for TV and movies as well, has a play opening at the Magic Theatre this month, The Resting Place, which was part of the theater's Virgin Play Festival last year. The Magic feels like his theatrical home, Halfnight says.  
"I think the theater is an amazing place as far as supporting playwrights and investing in process," he said. "Most theaters pay lip service to that, but they put on a reading and kiss you goodbye. The Magic actually puts blood and sweat and tears into it."
Halfnight is happy to be working again with Jessica Holt, who was his director for the original reading of the play. That means they both know where they want the play to go and have a shared vocabulary, he said. 
In The Resting Place, a family is dealing with the aftermath of a terrible situation, in "a cloudburst of crisis—filled with raw humor, piercing darkness and fierce love." Halfnight says some of it comes from thinking about Sophocles' Antigone as well as what we owe our families and communities—and what we do when those come into conflict. His writing sometimes comes from personal experiences and stories in the news, he says, but he wants to explore topics that aren't so familiar. 
"Basically, I like to make shit up," he said.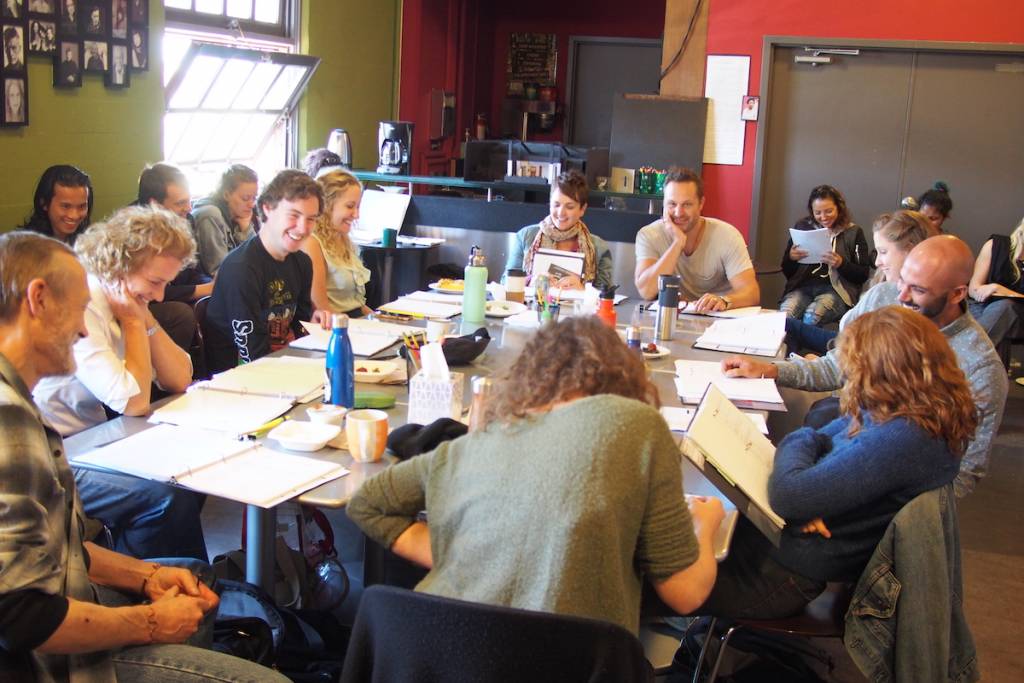 Halfnight, who has an MFA from Columbia University in playwriting, got into working in film when one of his plays was optioned for a movie, for which he wrote the screenplay. He says film and TV have a more segmented approach than plays, and he enjoys the collaborative aspect of theater: It's more hands-on, and you can inhabit a story as it evolves. "The Resting Place," in particular, benefits from this. 
"With theater we all come and sit in a dark room together," he said. "The questions the play is wrestling with are better served by that."
It's important to Halfnight that he writes something engaging and entertaining for the audience to chew on. His previous plays have gained critical applause for his approach to such moral dilemmas and his writing style. (The New York Times has praised his "punchy, coarse dialogue" and called him "deliriously imaginative." 
"One of most boring things is going to the theater and being told what to think," he said. "Hopefully, you're so engrossed in the story that you stumble out and then start to process it. It should ideally be funny and heartbreaking and fun and fast – all the things life and good entertainment should be."
Again, Halfnight says how thrilled he is to be at the Magic, which gets a lot of respect in the theater world, he thinks. 
"The history and legacy of the Magic in new play world is pretty incredible especially given their size," he said. "They're a theater that punches way above their weight."
THE RESTING PLACE
Through Nov. 4
Magic Theatre, San Francisco
Tickets and more info here