I learned about San Francisco's Unicorn Meat Co. a few weeks ago, when Liholiho Yacht Club ran a one-day weekend special, the Unicorn Burger. After racing over to the company website, I learned that, rather than a rainbow-hued food, Unicorn Meat is a vegan patty made with six ingredients: garbanzo, wheat protein, shiitake mushroom, onion, dulse seaweed, and the microbes that make it a probiotic product.
Liholiho has since put two dishes with Unicorn Meat on the menu, a sweet and sour glazed rice bowl and a vermicelli kit with addictively fried 'Corn, lettuce, herbs and a crispy rice chili oil. Unicorn Meat is also used as a pizza topping at Above Ground, the new vegan pub from Millennium's Eric Tucker.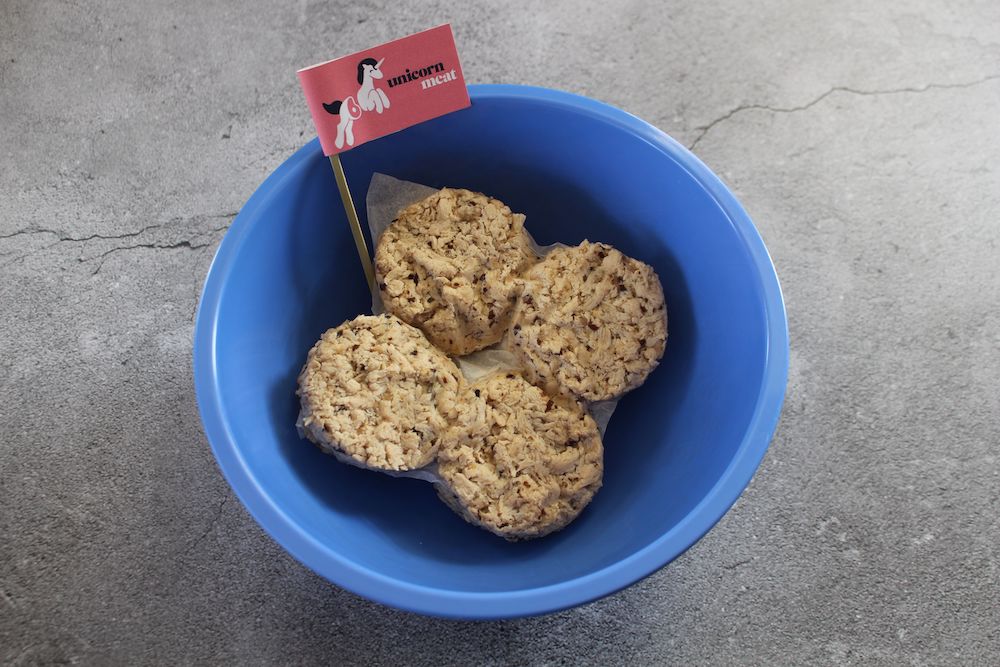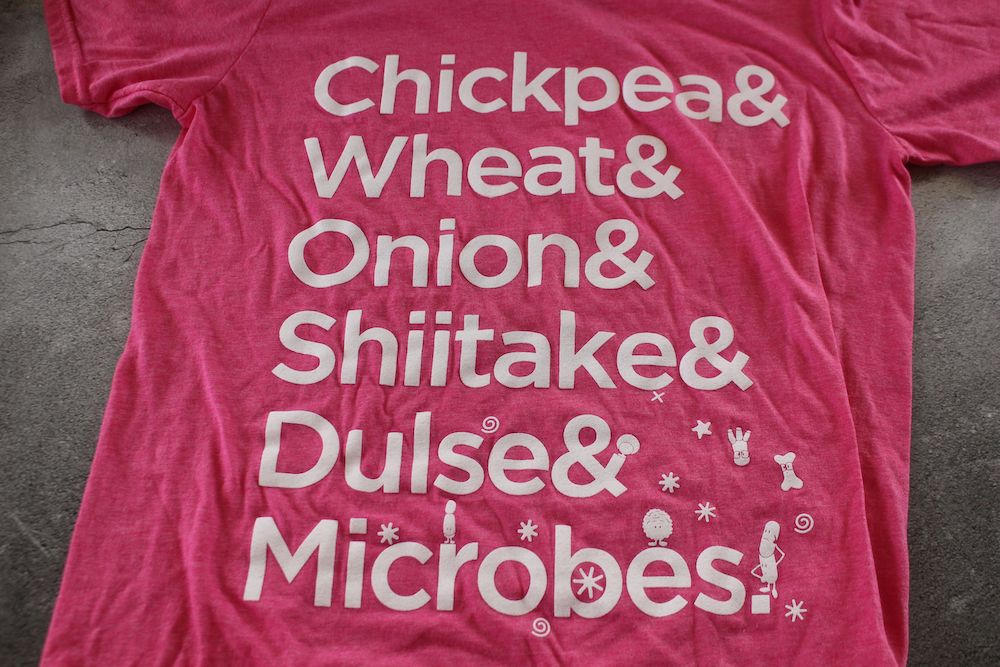 Unicorn Meat Co. is currently offering eight frozen patties for $20, delivered within San Francisco city limits. Small production runs mean that the product temporarily sells out from time to time, but who said herding unicorns are easy?
If you're able to watch the below video recipe for my simple-to-follow Vegan Unicorn Horn Dumplings with the sound on, you'll hear a cheeky little instrumental tune from 1977 called "Unicorn" by Dizzy Gillespie and Lalo Schifrin.
Serving size: 20 dumplings
8 Unicorn Meat patties, thawed
⅓ cup soy sauce
⅓ cup rice vinegar
2 Tablespoons sesame oil
2 cloves garlic, minced
2 teaspoons ginger, minced
1 cup carrots, shredded
1 cup purple cabbage, roughly chopped
1 package gyoza wrappers (I use Tin Wah Noodle Co. brand, a family-owned San Francisco business that's been open since the Forties)
2 Tablespoons peanut oil (for frying)
½ cup water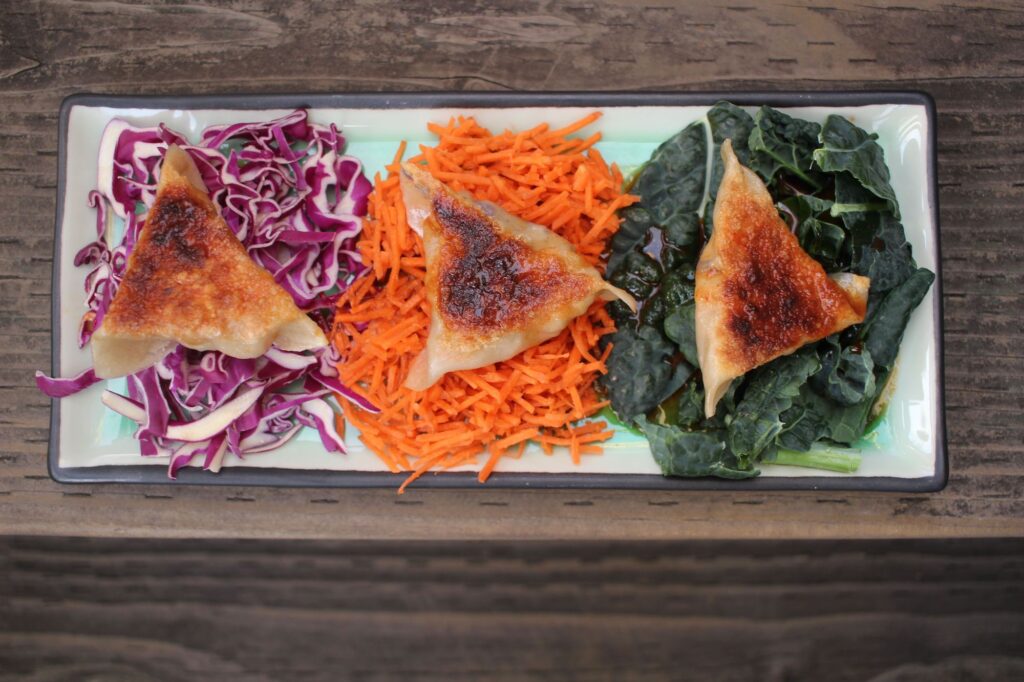 Salad:
1 cup carrots, shredded
1 cup purple cabbage, shredded
1 cup kale, roughly chopped
Dip 'n drizzle sauce:
½ cup soy sauce
⅓ cup rice vinegar
1 Tablespoon Sriracha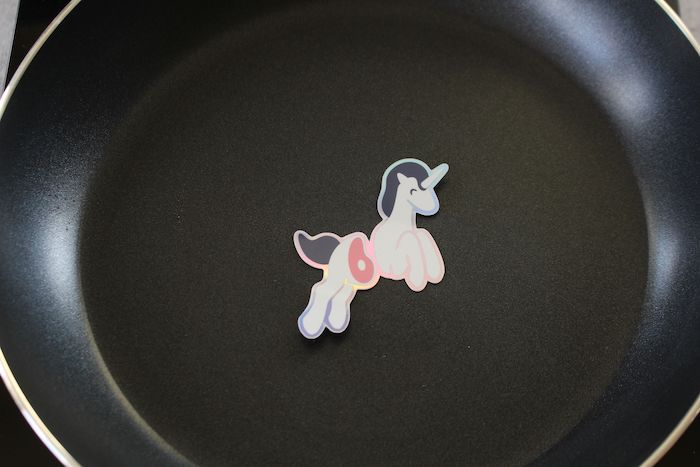 In a mixing bowl, add Unicorn Meat, soy sauce, rice vinegar, sesame oil, garlic, ginger, carrots and purple cabbage and mix with your hands until all of the Unicorn is broken up and all the ingredients are evenly incorporated.
Fill a small container with water to use as a finger bowl. Place a gyoza wrapper in the palm of one hand. Dip your other index finger into the water bowl and run lightly around the edge of the wrapper, teasing it slightly.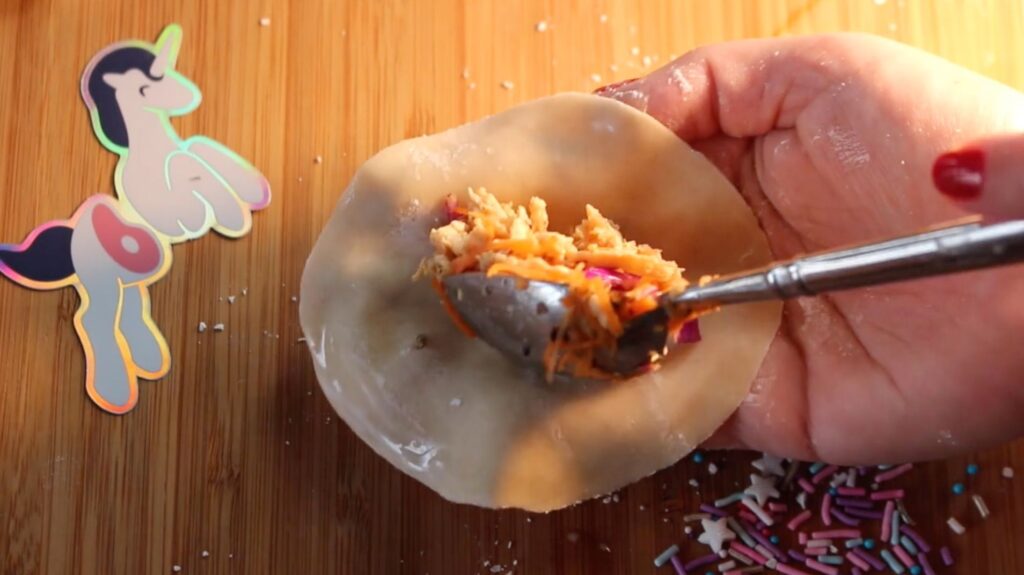 Place a spoonful of the Unicorn filling in the center of the gyoza wrapper. With the dumpling in the palm of one hand, carefully pinch one end to form the top of a triangle, then fold the middle inward until the wrapper closes up on the remaining two sides. Press over the seams to make sure they don't pop open while they're cooking.
In a frying pan, heat up peanut oil over medium heat and evenly space dumplings, working from the center outward. Cook for about 3 minutes or until you see the bottoms start to turn brown and sizzle. Add water, cover and reduce heat to low. Cook for 6 minutes or until the water has evaporated. Drain on a paper towel-lined plate and transfer to a serving plate with handfuls of carrot, purple cabbage, and kale. Top with a few spoonfuls of dip 'n drizzle sauce and serve the rest on the side.
Try more EZ recipes by Tamara Palmer at www.californiaeating.com.