The Omicron variant has claimed more cultural events, as the traditional MLK Day march and music festival in Yerba Buena Gardens have been postponed to 2023. But the Museum of the African Diaspora is offering a free, festive online Day of Service gathering Mon/17 "to celebrate the life and achievements of one of our nation's greatest heroes," and includes music from the Civil Rights era, a family art workshop, and a discussion of the book FREEDOM! The Story of the Black Panther Party and the award-winning film Attica. You can register for the Zoom webinar here.
As we remember Rev. Dr. Martin Luther King, Jr.'s achievements and inspiration, let us also remember some titans of the arts who recently passed.
Humanitarian Sidney Poitier, the first Black actor to win an Oscar in a leading role, passed on January 6. The inspirational writer and Black feminist at large bell hooks—who by way of massive wide-ranging compositions on gender and race propelled feminism beyond its white, middle-class worldview to include the voices of Black and working-class women all over, left us on December 15. Then today, January 12, came news that Ronnie Spector of the Ronettes had died.
And yes, the ageless quick wit of Betty White, who always managed to do the right thing, no matter how far ahead of the curve she was. And the cinematic vision of director Peter Bogdanovich. Anyone who hasn't seen "What's Up Doc?," his career-making screwball comedy that remains evergreen—it's lose your voice funny. With star-making turns from Barbara Streisand, Ryan O'Neil, and the entire City of San Francisco in its swinging 70's funk-font style. It still bangs.
Also, it's beneficial to check your change this week too.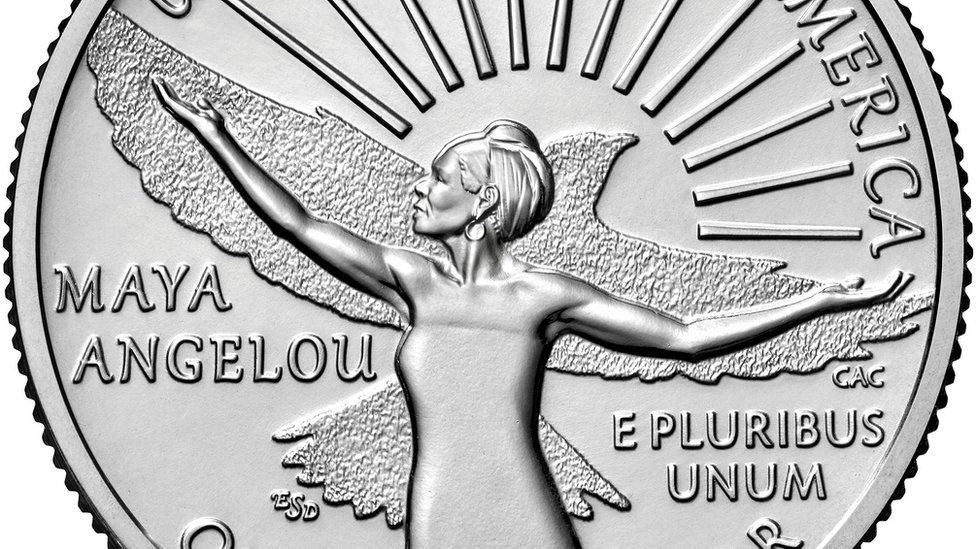 The US Mint has begun rolling out quarters that feature writer, poet, activist (and trailblazing streetcar operator) Maya Angelou, the first Black woman to appear on the coin. "Each time we redesign our currency, we have the chance to say something about our country — what we value, and how we've progressed as a society," Treasury Secretary Janet Yellen said. "I'm very proud that these coins celebrate the contributions of some of America's most remarkable women, including Maya Angelou."
And now a word on the passing of the exceptional vocalist, multi-instrumentalist, songwriter, and producer James Mtume, who left us on January 9 at the age of 76. He began on the outer reaches of Miles Davis's fusion era, and gradually became a staple in Black music culture, upfront and in the background, several times over.
I have been getting a deluge of notes, texts, voice mails, emails… all pertaining to James Mtume. Why is he getting a barrage of hype on the social media channels while we are all battling an Omicron surge? Listen, I have no new information that you can't readily research out here in these interwebs already.
But I suspect it's his placement in history, along with his ginormous talent and understanding of technology, how new ideas need new ears to embrace change that has struck a chord with so many from different music worlds.
Mtume, born in 1946 as the son of bebop legend Jimmy Heath, spent four years touring and recording as a percussionist with Miles Davis, including the classic albums On the Corner, Big Fun, and Get Up With It.
While it's been documented in several places, Mtume got vocal later in life about what Miles's intention was with those albums. He was desperately trying to connect with a younger Black audience, who no longer attended the antiquated jazz shows he played. So Miles plugged in culturally with Sly Stone, assisted Jimi Hendrix in assembling a new band called Electric Church, and adopted this James Brown type of funk.
According to Mtume, the critical backlash those records received spoke more toward the people reviewing them as opposed to the music itself. The late great cultural critic Stanley Crouch was at the head of that call referring to that era of Miles as noise. (Mtume would have none of that.) I can say personally during the drum and bass era here in SF, I played segments from On The Corner and Dark Magus in DJ sets, and that shit flew. Hard.
The music was not ahead of its time, the ears just needed to catch up and think about it from a different perspective. A different context.
So to have Mtume's endlessly sample-able 1983 hit "Juicy Fruit," a staple on Black radio in its time, get repurposed dozens of times by the likes of Nas, Alicia Keys, and of course by Puffy for Notorious B.I.G.'s "Juicy," forever instilling Mtume into the culture forward, he most definitely understood the importance of connectivity on a number of levels.
According to Resident Advisor, Mtume also enjoyed success as a producer, working with Stephanie Mills, Roberta Flack & Donny Hathaway, Mary J. Blige, Teddy Pendergrass, and more. He received a Grammy Award in 1980 for his work on Mills' "Never Knew Love Like This Before." In 1989, Detroit house legends Inner City released a version of another Mtume-produced Mills track, "Whatcha Gonna Do With My Lovin'."
"Oh, I dug it," remembered Mtume about Biggie's version of "Juicy" in an interview with NPR. "They actually wanted me to be in [the music video]. I was asked and I said, 'No, you ain't doing that man. What? You want me to jump around the corner in some high shoes and plaid pants?' They fell out laughing. 'It's your generation, you all do what you do.' "
Rest in Peace James Mtume, and all the greats we have lost.