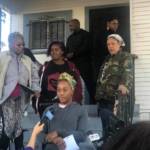 'This isn't the end, this is the beginning of a movement'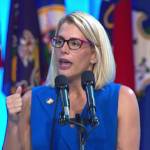 Labor leader Sara Nelson—credited with spurring the end of the government shutdown—on Hong Kong, labor history, and affordable housing.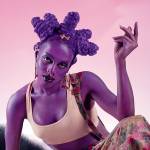 Plus: Kamaiyah, flamenco's Moorish roots, 'Blue Diary', Mighty Real, and young poets honoring MLK Jr.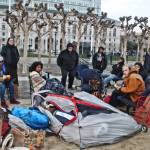 'People are dying, we just had another shooting just last week. Gascon do your job!'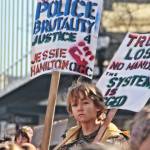 Photos from the Monday demonstration in Oakland on MLK Day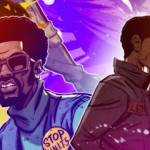 Black Comix, Berlin and Beyond, Disco Daddy, Black Salt Collective, Richie Hawtin, Future Days, MLK Celebration, more great events and parties.
By Julia Carrie Wong JANUARY 16, 2015 -- While protesters banged spoons on BART cars and shut down stations in San Francisco, another action was...
The week's choice nightlife and dance floor affairs, Jan. 14-20, 2015 By Marke B. PARTY RADAR House music is a universal language, but that doesn't mean...