Welcome back to your weekly look at food happenings in the Bay—today, we're pointing out some fun new specials to catch while they're still available!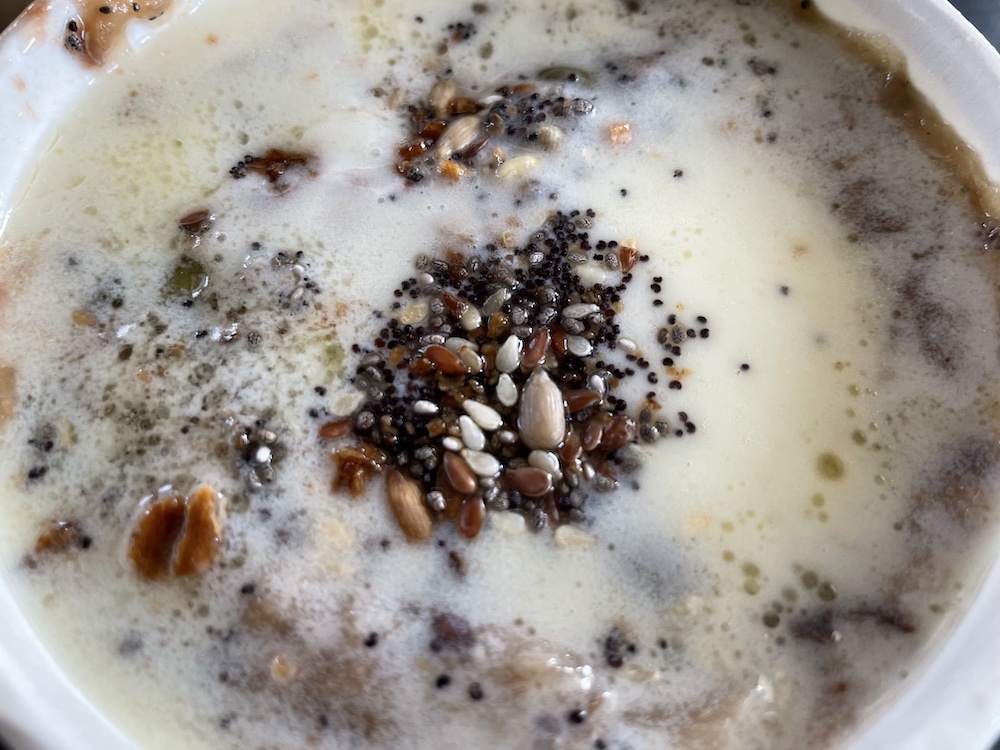 If you've ever wanted to basically drink the Tartine bread, Tartine Inner Sunset is kind of making that possible with the location's current sourdough porridge special. Porridge can be a tough sell to me when I am really hungry, but this is a substantial breakfast version made with toasted oats and Tartine country bread and served hot with crème fraîche, seeded almond granola, and strawberry-orange marmalade with big chunks of rind. This location is also rocking a mean salami, pistachio, white cheddar, and chive scone right now that has total cheese wings. Look into it!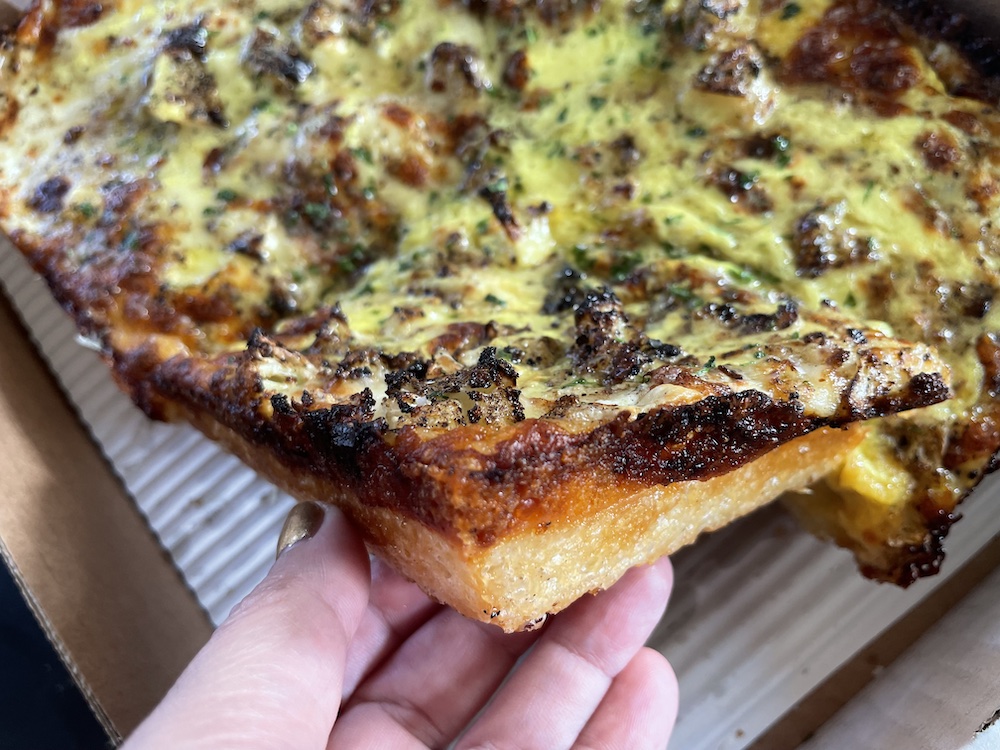 Square Pie Guys, which has restaurants in San Francisco and Oakland, just put a new seasonal special on the menu in collaboration with stellar Bay Area's spice company Diaspora Co. Called Cacio e Pepe, It's a four-square, crispy-bottomed, Detroit-style pie topped with a ricotta cream blended with Diaspora's Pragati turmeric, roasted cauliflower, parsley, Diaspora's Aranya pepper, mozzarella, and grana cheese. Three percent of the sales will go to the LGBTQ Freedom Fund. If you go to eat in person at Square Pie Guys, ask about their secret menu items—without revealing anything, I'll just note that they always have something interesting to consider.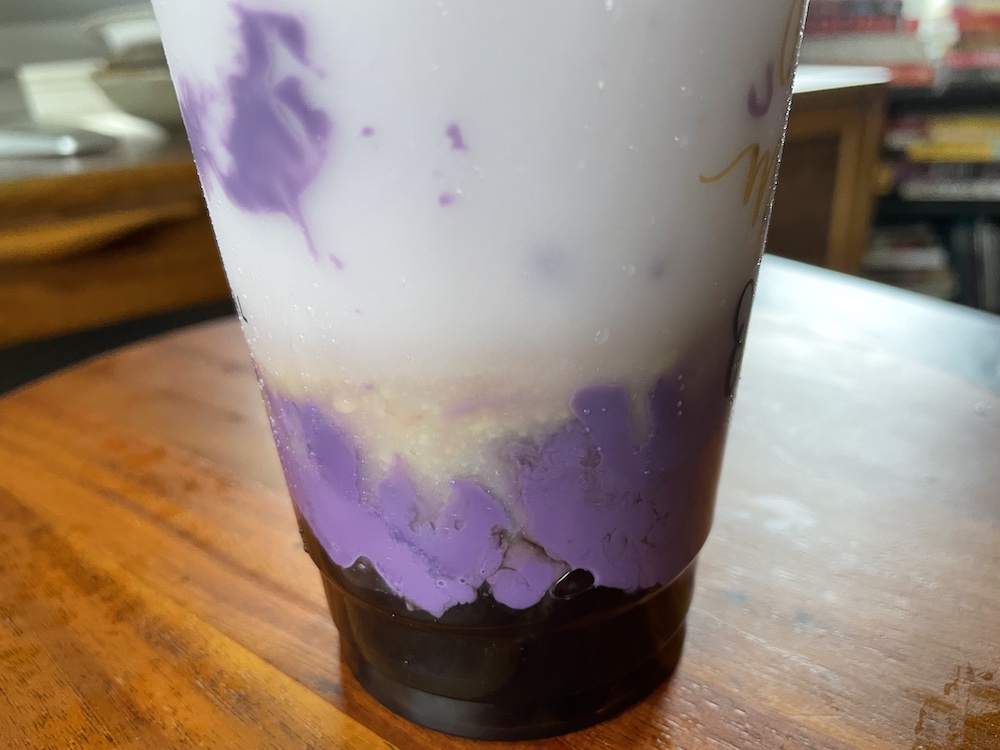 Bay Area boba lovers need to know about the feed meimei YouTube channel, where vlogger Alyssa and her adorable mother rate all the spots around the region. Her all-around favorite is Urban Ritual (which has locations in San Francisco, San Mateo, and San Jose) and their current seasonal collaboration is worth trying if you can grab one before they sell out for the day. It's called Feed Me Ube and can be ordered with dairy or rice milk in combination with coconut milk, ube crème brulée, and taro chunks.
I dare you to watch just a single feed meimei video in one sitting. You will fail, because Alyssa and her mom are so fun to watch. They also attack other important subjects, like finding the best ice cream in San Francisco.
Each of these current specials should be around at least until the end of the month or longer, but you'll want to move anything that intrigues you to the top of your list to be sure.
You'll find more special food picks over at Tamara's site California Eating.