Grouping '80s artists together for a concert tour is certainly not a new convention, and the results can often be disappointing—especially when bills are packed with one-hit wonders at best. But Goldenvoice, the company behind Coachella, got it right in my book this past weekend with the two-day Cruel World Festival.
It was originally supposed to be a one-day event in 2020; I bought a ticket last summer when it was rescheduled and expanded to two days in 2022. I took to calling Cruel World "Gothchella," since artists like Christian Death, The Damned, and Bauhaus were prominent on the lineup, and I felt immediately at home with the majority of attendees wearing black despite temperatures in the 80s.
Just as much of a headliner here as any of the bands was the pastime of people-watching, with endless Devo Energy Dome hats, lacy parasols, and Bauhaus T-shirts being the best bets for a drinking game. Performers were mostly in their sixties and seventies, which attracted an older crowd, but the event was open to all ages and there were lots of kids as well as adults from their Twenties to Fifties.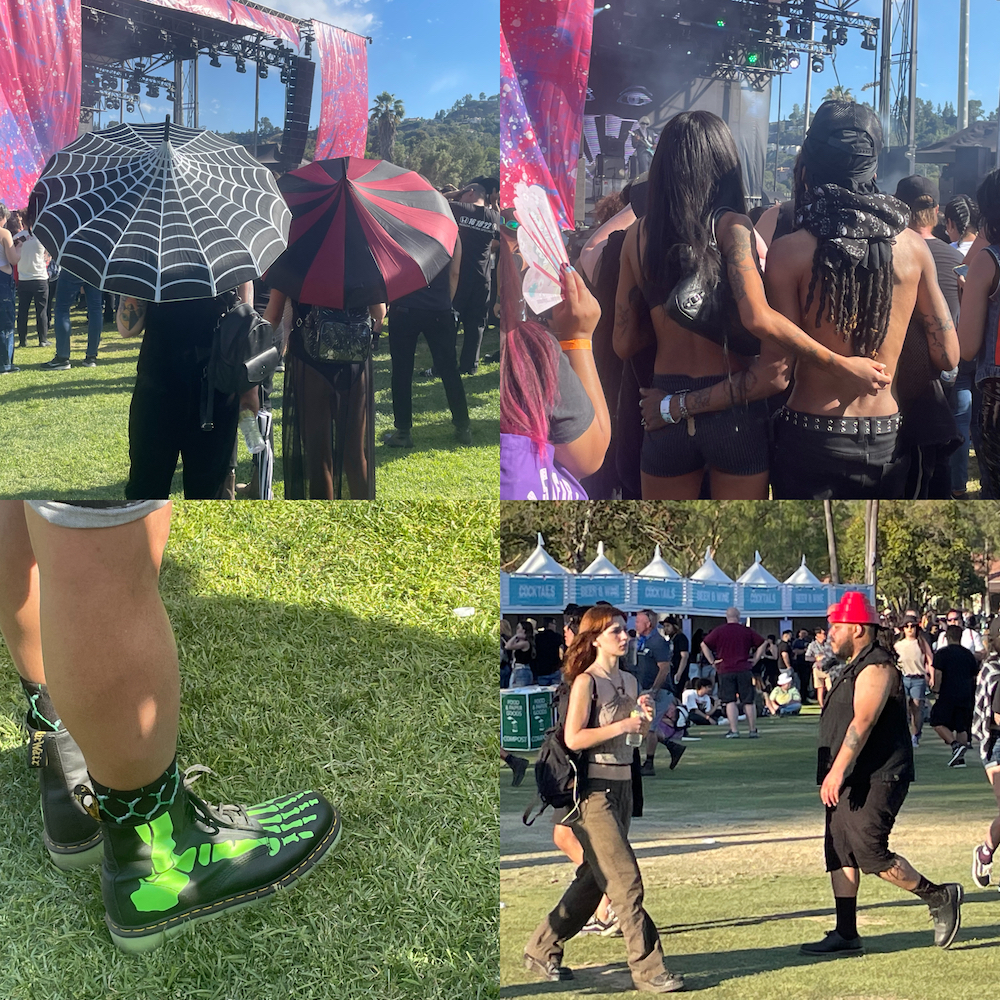 The layout of Brookside at the Rose Bowl, a golf course in Pasadena, made it possible to watch performances on the three stages without having to be crushed in the crowd, and that was an asset for the whole day. After breezing through the entrance, we walked over to the aptly-named Outsiders main stage; the others were called Sad Girls and Lost Boys. There, I heard a familiar voice and its signature anger energy.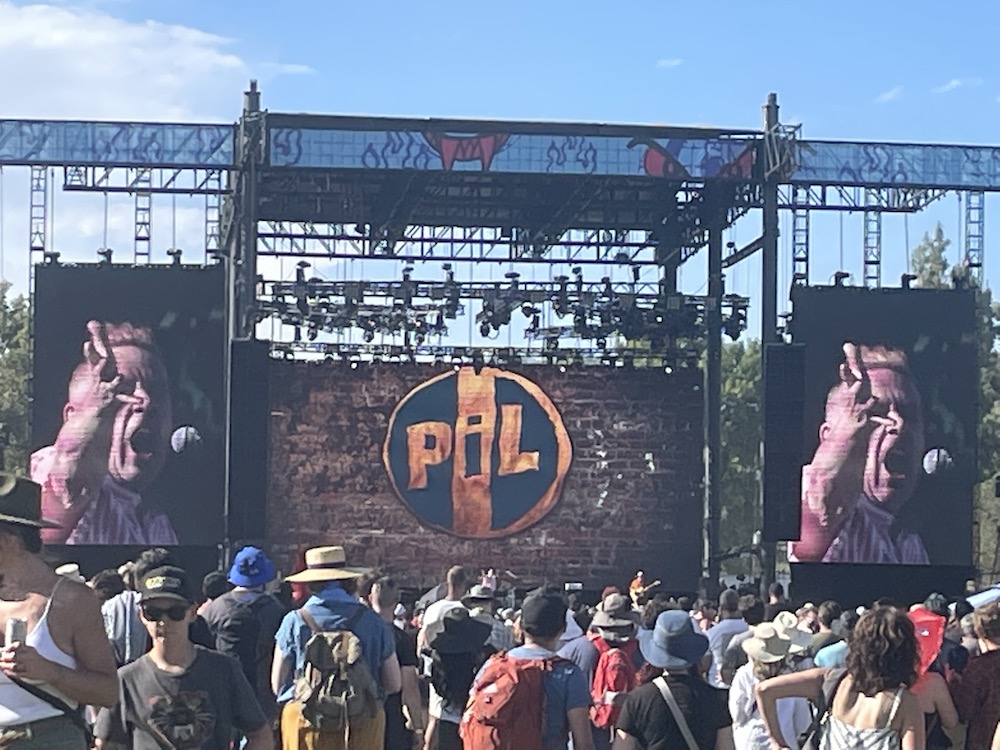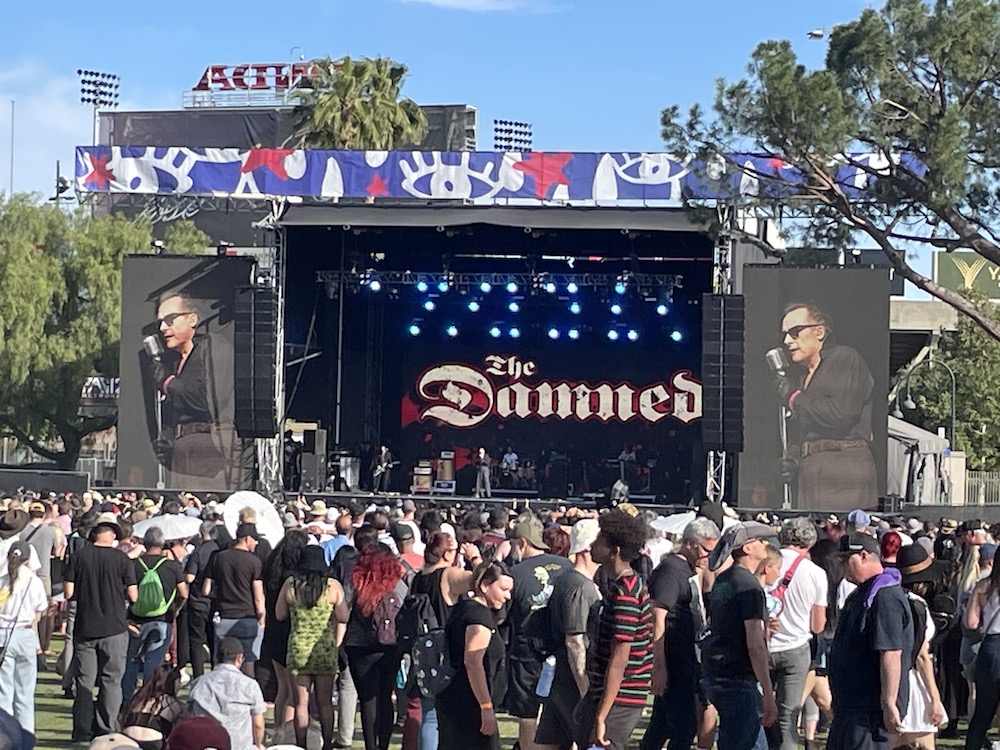 "Fuck you, fuck you!" a 66-year-old John Lydon screamed and gnarled his face at retreating crowd members, some even in Public Image Limited shirts. "Morons! Fuck you!" We were off to a good start.
Next up, we hit the Sad Girls stage to watch Dave Vanian, 65, and his ever-haunting band, The Damned, and stayed to catch a bit of Violent Femmes, which is still fronted by Gordon Gano, a baby here at 58-years-old. Violent Femmes opened with their biggest song, "Gone Daddy Gone," which, to me, dispensed with all of the excitement right at the beginning. And while Vanian's vocals still sound robust, Gano's felt stuck in its '80s adolescence.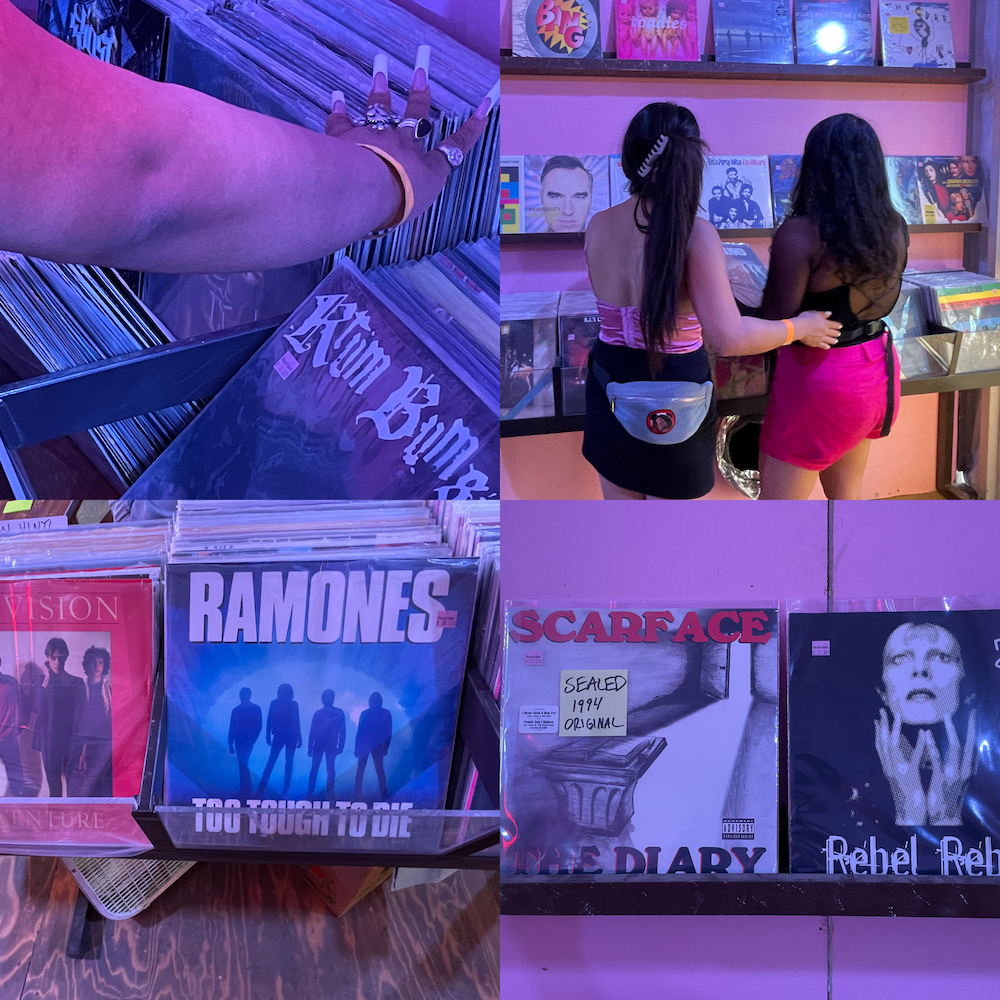 While we waited for Devo to take the Outsiders stage, we checked out Record Safari, a highly air conditioned vinyl record shop on site that's also at Coachella, and browsed the all-vegetarian food lineup, no doubt a requirement from the rider of the staunchly anti-meat headliner, Morrissey (more on him in a minute).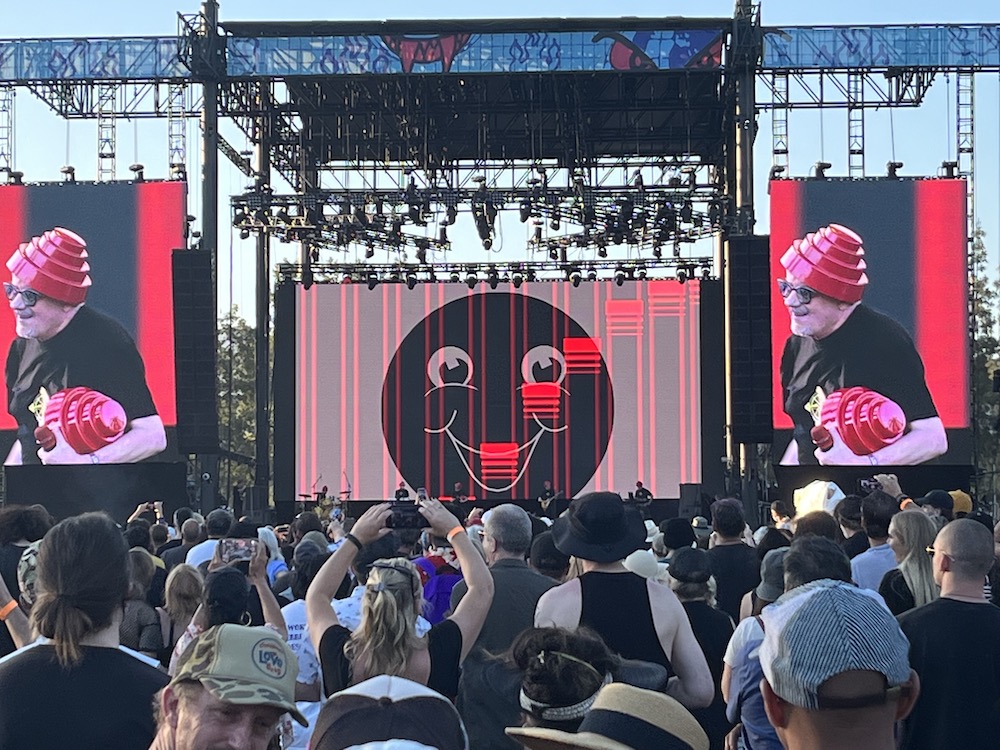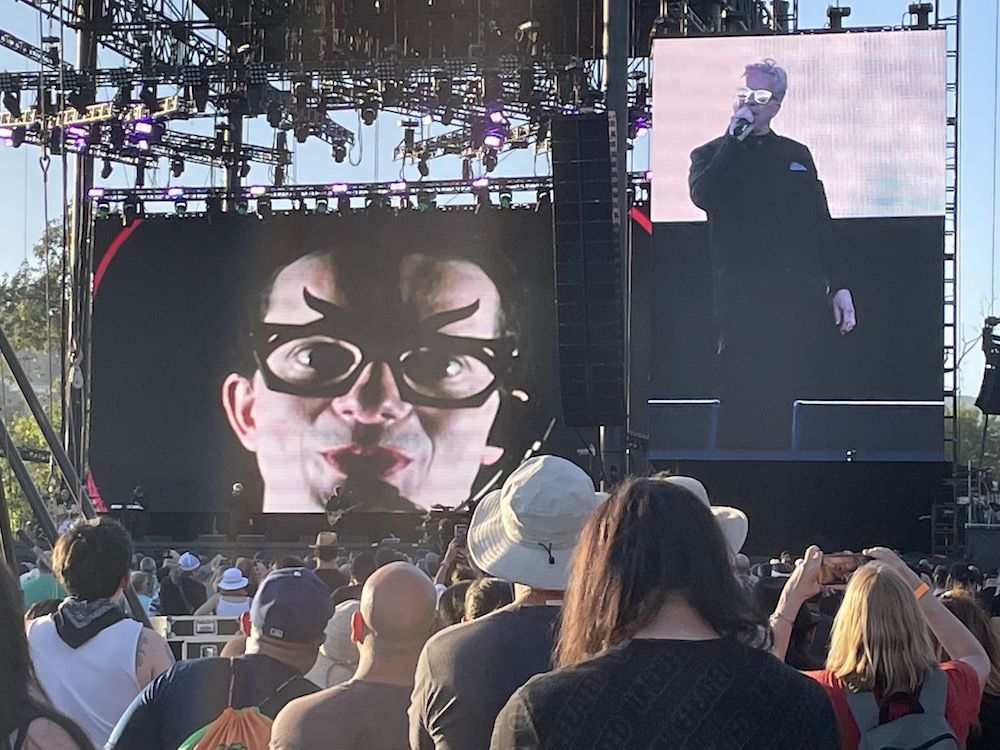 Devo has been able to foretell the future for decades now, and when frontman Mark Mothersbaugh, 71, introduced their 1980 song "Freedom of Choice," that became extra clear. From the Supreme Court to Putin, he said, "Right wing thugs have their boot in your face!" The 48-year-old band seemed to be one of the clear anecdotal favorites of the weekend from the buzz that I heard, and I try not to miss them whenever they're in the Bay Area, so it was a treat to see them on the sizable stage that they deserve.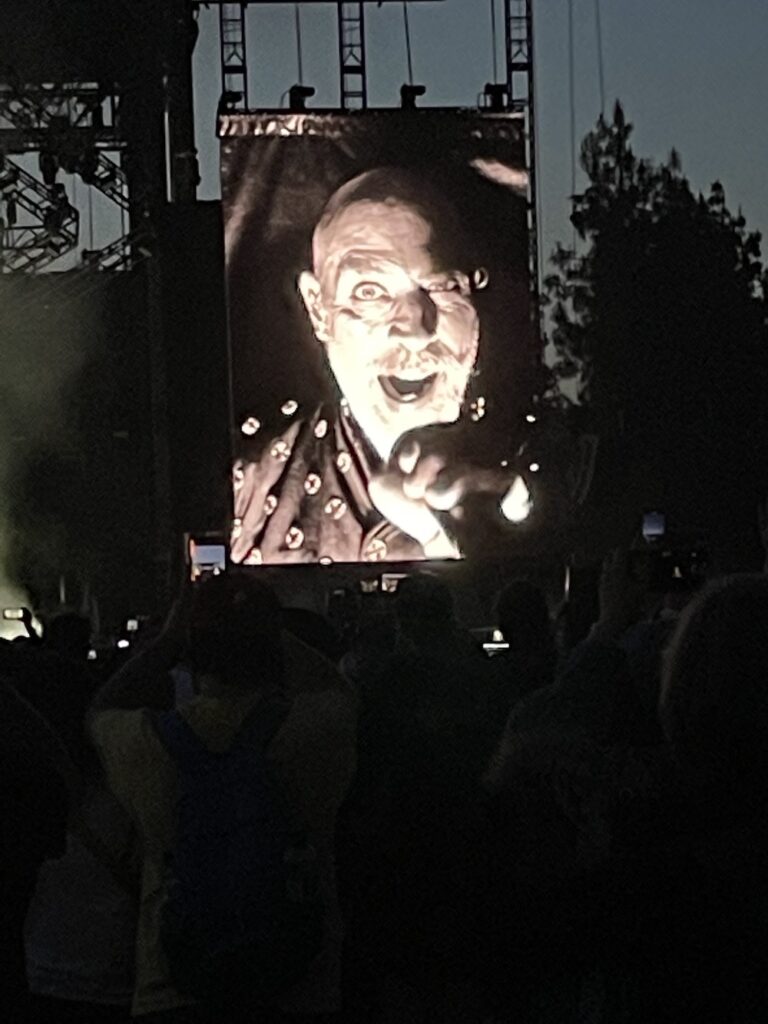 Ditto for Bauhaus, which appropriately enough, was the last band I saw live before the pandemic creeped into our lives. After a few rough years, it's been phenomenal to see lead singer Peter Murphy, 64, reunited with his band and having a second wind on stage. I'm not sure if their performance of "Bela Lugosi's Dead" or their cover of David Bowie's "Ziggy Stardust" was better, but I do know that they're laser-focused on delivering thrilling shows.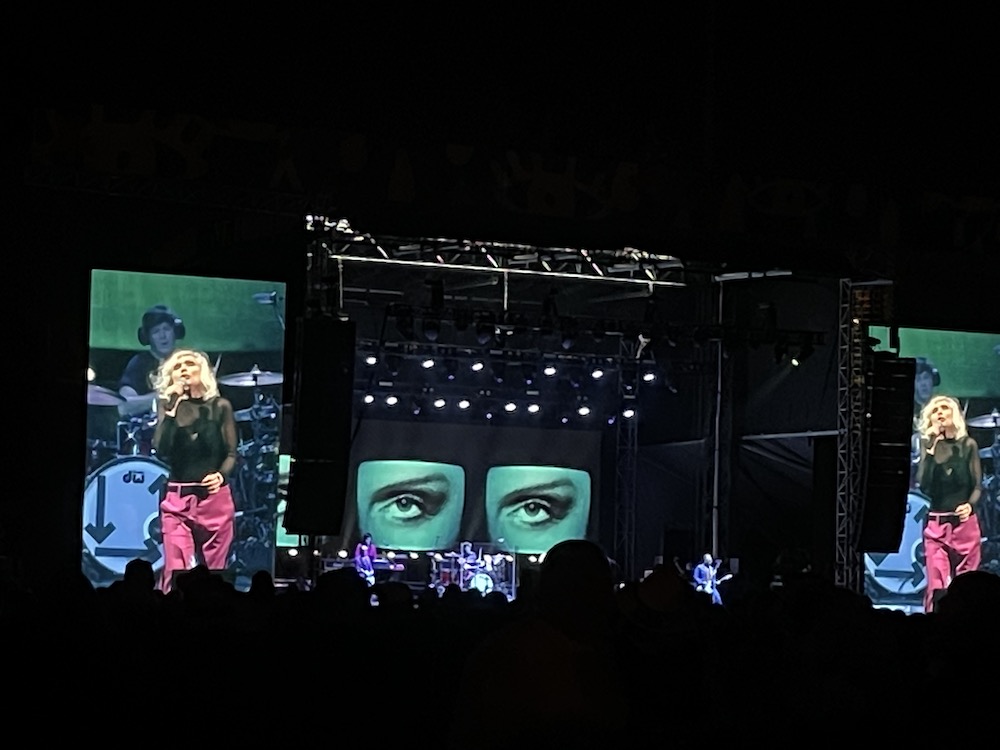 At 76, Blondie's Debbie Harry was the most mature of the lead singers at Cruel World, and I'm guessing that she drew the biggest crowd to the Sad Girls stage. Blondie has toured regularly for years and is always worth seeing. She asked the crowd to help her sing "Call Me," and we didn't do a great job, but it was fun. Good thing she didn't request that we do the rap to "Rapture." Incidentally, I learned about 10 years ago when she called me for a telephone interview that Harry has fond memories of playing shows in San Francisco, and I think she's an international treasure.
Following Blondie, Morrissey was set to close the festival on the Outsiders stage. It's a vast understatement to say that the English singer, 62, and his former band The Smiths were incredibly important to me growing up, but his devolution into a Far Right troll forced me to break up with him some years ago, and I was disappointed to see him booked into this prominent slot. (You're still cool, Johnny Marr.)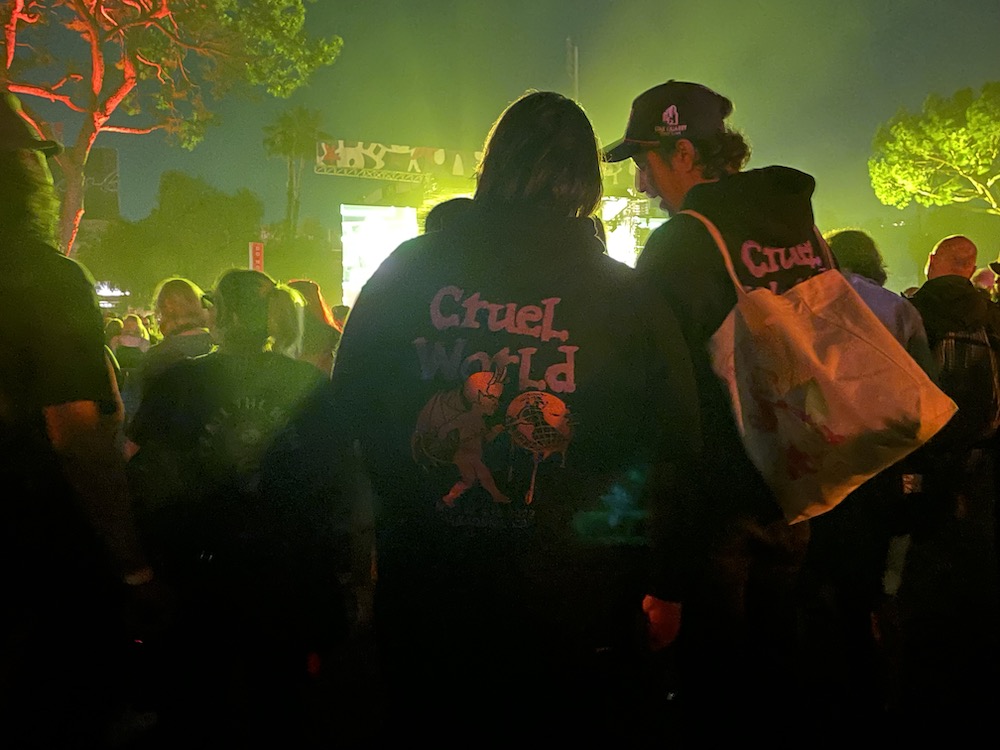 I was going to give Moz a chance to disappoint me on stage, as he has many times over the years, like when he incited college students to trample over each other on the UCLA campus (my alma mater) in 1991, or when his show was cut short after a fan tackled him at the San Jose Civic Center in 2014. By that point, though, dehydration plus the legion of clove cigarettes that fired up into the Bauhaus night had cooked up the worst headache I've ever had, so I left before Steven Patrick got his chance to make me mad. Still, it was a joy to see Smiths shirts on little kids all day, a reminder of how happy it made me to witness Morrissey's Latinx fanbase grow in Los Angeles in the '90s.
To me, the off-kilter choice for headliner didn't detract from thinking that Cruel World was a fantastic festival that should be an annual affair or even a tour. Until then, you can catch some of the performers playing live at the Masonic in San Francisco: Blondie and The Damned on Tue/17 and Bauhaus May 21-22, both at the Masonic.