If you've bought an album on Bandcamp recently, there's a good chance you've seen an icon of a worried-looking, long-haired, bespectacled man in the list of patrons that appears under the album cover.
That's Ned Raggett, a San Francisco resident and one of the music hosting site's most prolific music purchasers. A casual scan of his Bandcamp collection reveals nearly 11,000 purchases, many of them obscure releases that appear in only a handful of other music collections.
Raggett's presence on the Oakland-based website isn't limited to shopping. He writes regularly for the site's publication, Bandcamp Daily, where you can find him profiling French pop labels or recommending the best Russian shoegaze bands. He's also written more than 6,000 reviews for the long-running online music encyclopedia Allmusic.
"Awesome how often I find out about some album I hadn't heard before, go to its Bandcamp page, and see [his] icon," tweeted fellow Bandcamp Daily contributor Marc Masters earlier this year. Michael Dadonna of Oakland's Ratskin Records concurred: "It's like a rite of passage on Bandcamp."
How can one man be so voracious? The act of keeping up with new music can be exhausting, even (perhaps especially) to the conoisseur. On top of all the new music being released every day, there's such a wealth of older music, obscure scenes, and underground releases. Pandora and Spotify Discover can be helpful but can also point you to countless ripoffs of the artists you already like.
Friday, May 6 is possibly (but not necessarily) the last Bandcamp Friday. On the first Friday of nearly every month since the early days of the COVID-19 pandemic, Bandcamp has foregone its customary cut of sales from releases, and proceeds go directly to the artist. (48 Hills music critic John-Paul Shiver offers his expert, mostly local picks every month.)
This is one of music's biggest shopping days, leading to a massive flood of releases and a spike in sales. It can also be overwhelming and weirdly competitive, and figuring out what to buy on a website with literal millions of releases available can be brain-busting—so we spoke to Raggett about the best ways to discover music for Bandcamp Friday and how he sustains his boundless musical curiosity.
48 HILLS Have you always been so voracious about discovering and buying new music?
NED RAGGETT I like to think so. I'm not gonna pat myself too much on the back for that. Some people say I have crazy broad taste, but I know people who have even broader taste and even deeper knowledge. Sometimes I go into new phases, I concentrate on picking up a few things. I like to think that I have had a broad set of tastes for a while, and that it just sort of keeps going and keeps shifting in different directions, but I have my fallbacks, my standards. A lot of it is just also just wanting to support musicians, because Lord knows they need it.
48 HILLS Do you use streaming, like Spotify or Apple Music?
NED RAGGETT Not really. Maybe when a big major release comes out, especially one that isn't on Bandcamp, and that's unfortunately in the case with a lot of stuff on major labels, but usually you can buy it through things like the iTunes Store, and I do a lot of that. But generally speaking, I avoid streaming. It's not for me. A lot of people are much more invested in making playlists than I am, and I understand why that's a big advantage for people. I'm not gonna knock it, but it's not where I'm at.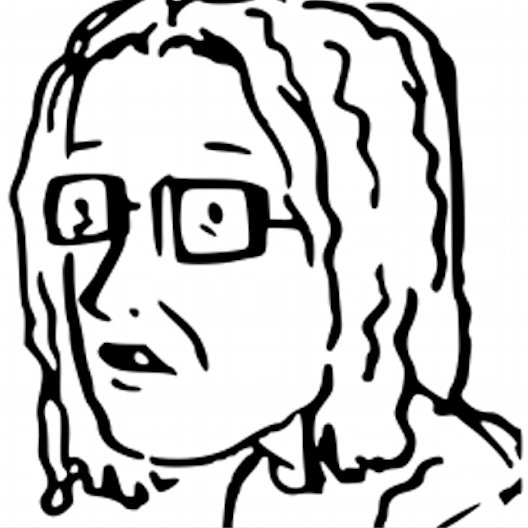 48 HILLS How do you feel about computer-generated and algorithmic approaches to discovering music, like Pandora and Spotify Discover?
NED RAGGETT I understand it. One of my writing projects in recent years has been for an effort called Shfl. Caleb Wright, who founded it, reached out to me some time ago. He wanted a non-algorithmic music recommendation service. You hear about a name or a band, and then you have people writing short reviews like I do saying "this is why this is good." That suits me more than the algorithm. Something algorithmic can be just fine, but ultimately—and this ties into the question of voraciousness—I don't wanna just keep hearing the same stuff I'm familiar with over and again. It's why I don't really listen to classic rock or retro stations or anything like that. That's just not me. That to my mind is kind of the big issue with algorithms. If it's just gonna loop me back to stuff that's sort of keeping in the same area, what's the point? It's not how I listen to things.
48 HILLS Do you have any recommendations for people who are looking to broaden what they're listening to and get into music that's lesser-known or not readily available?
NED RAGGETT I have a couple of ideas that I can speak to. The first is near and dear, because I do freelance for the site, and that would be Bandcamp Daily. I couldn't tell you the amount of stories I've read about something that I would've never thought to have looked into—something that could be good but would've never even crossed my mind. And since you can play and listen into a couple of tracks, usually embedded within the space of a story, you can get a sense of it. One way to maybe make some discoveries is you can click on an author. If a piece really resonates, you can click on the author's name in the piece, and that will link to their other contributions to the site.
Another way to do it is something that is kind of underrated, and that's the genre tags. I had a piece on Shfl about new shoegaze bands, so there I am going like, OK, what other interesting shoegaze bands are out there? I just clicked on the tag, and one of the first things I found was a band from El Salvador who came out with an EP back in 2015 or something like that. Or someone I know once was wanting to look more about some older versions of Greek music, and they used a Greek music tag and found some reissue labels.
Will you be able to find everything that's out there? No, you can't, there's too much music out there, but you might find a few things. It might not be much, but you're still buying something, and it's all going to the artist—hey, that's pretty good right there.