This year's 60th annual New York Film Festival, which ran from September 30 through October 16, showcased more than 60 feature films from some of the era's most exciting filmmakers. It was a genuine honor to experience a slew of them in person at the Lincoln Center, and I urge you folks in the coming year to safely go out of your way to experience these contemporary classics in an actual movie house. I find it difficult to stay focused, much less get immersed, while watching movies at home or on a laptop these days. Added to that, recognizing how difficult these pandemic productions were to even get completed, it seems important to treat each one of them as the immense achievements they are, as opposed to casual content to fill up one's time.
Below is a spoiler-free list of my favorite films from the festival that you can hang on your fridge. Many of them may only have a short theatrical run before ending up on a digital platform, so stay frosty.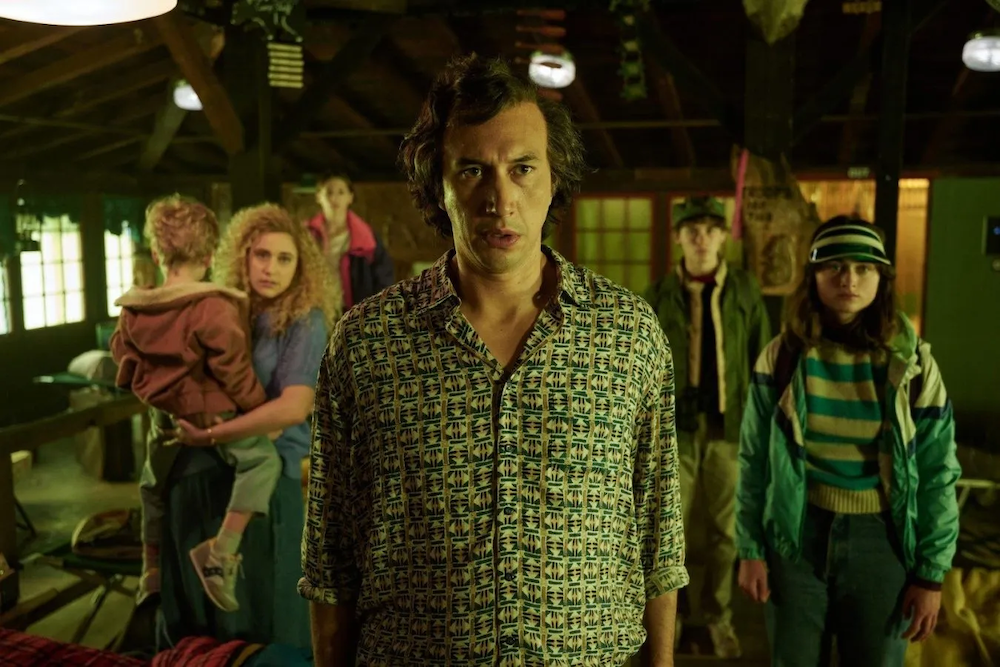 White Noise (USA)
Noah Baumbach's adaptation of Don DeLillo's "unfilmable" 1985 apocalyptic novel is a wild ride that utilizes Robert Altman's frenetic free-for-all tactic of allowing every character to talk over one another. Having not read the novel on which the film was based, I was instantly engrossed by Jack (Adam Driver), a 1980s father-of-four, who is the head of a university "Hitler studies program" at an unnamed Midwestern town. His perkily-permed, bodaciously pill-popping wife (Greta Gerwig) and their four precocious children who assert themselves in every excruciating circumstance imaginable add much to the mix. This 136-minute earnest endeavor is an episodic extravaganza of enormous extremities that eventually ebbs at establishing its effervescent effort at executing an eternal erection.

Fans of Paul Thomas Anderson's masterful-yet-seemingly-impenetrable adaptation of Inherent Vice (2014) will find much to love here, with Driver and Gerwig giving it their absolute all, and achieving some of their most emotionally affecting moments to date. Make sure to stay through the theme song that plays during the everlasting end credits. LCD Soundsystem front man James Murphy revealed at the opening night press conference that "New Body Rhumba" was his first original song in five years, and that the struggle behind its creation led to a nervous breakdown. Netflix is set to release the film on December 30, while a small theatrical release will happen on November 25.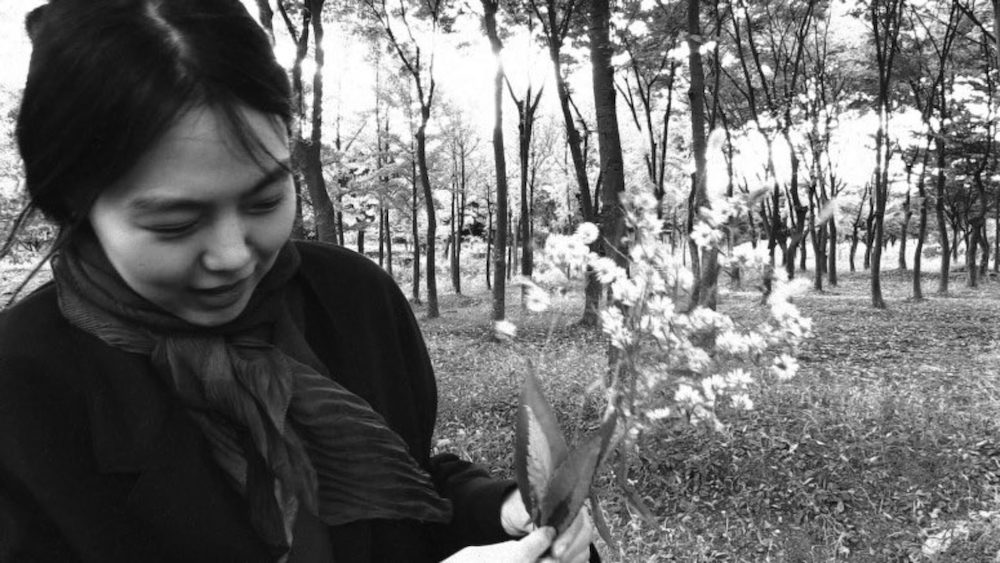 The Novelist's Film (South Korea)
The first of two films showcased at NYFF60 by South Korean auteur Hong Sang-soo, this is easily one of my favorites of the 28 feature films he has made over the past 26 years. This pandemic-produced production was gorgeously shot in black and white, and required the director to be the cinematographer, editor, as well as musical score composer. Sang-soo completed it in just two weeks. In the film, Lee Hye-young plays a middle aged novelist (she also stars in Walk Up) who runs into a famous film director. Through a hilarious series of events, she convinces the director to let her collaborate with his muse, played by Kim Min-hee, star of Park Chan-wook's 2016 film The Handmaiden.
Kim is also Hong's own actual muse, and has starred in eight of his films, in which she enhances the everyday metaverse that the director occupies. Similar to the characters in Eric Rohmer and Woody Allen's best films, the personalities in this film inflate the small things in life, which ultimately make themselves feel more important. They start to let loose as they eat and drink, and things culminate in a hilariously-profound discussion about gatekeeping contemporary artistic landscapes. The film's transcendental style builds to a downright masterpiece conclusion that will leave you covered in cinematic tears. It won the Silver Bear Grand Jury Prize at this year's 72nd Berlin International Film Festival (Hong's fourth time receiving the award.) The Cinema Guild, who also distributes the work of contemporary cinematic giants like Claire Denis, Pedro Costa, Béla Tarr, Alexander Sokurov, and Nuri Bilge Ceylan, should be releasing the film later at the end of the year.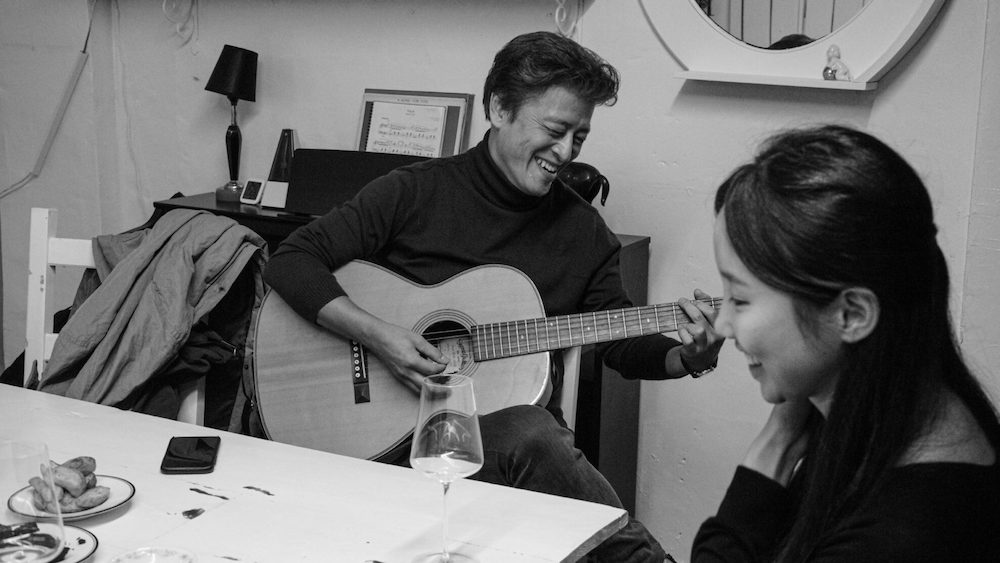 Walk Up (South Korea)
The second film of the festival made by Hong Sang-soo follows a middle-aged filmmaker and his estranged daughter as they awkwardly attempt to reconnect. Hong's simple story is cleverly disrupted with the events that seemingly repeat several times in different variations, bringing to mind his 2014 stand-out Hill of Freedom. This is Hong's 10th film in the past five years, proving that he has an insatiable energy for poignantly explorations of his middle-aged malaise. Walk Up is scheduled for released in South Korea this November, and later on this year in North America by The Cinema Guild.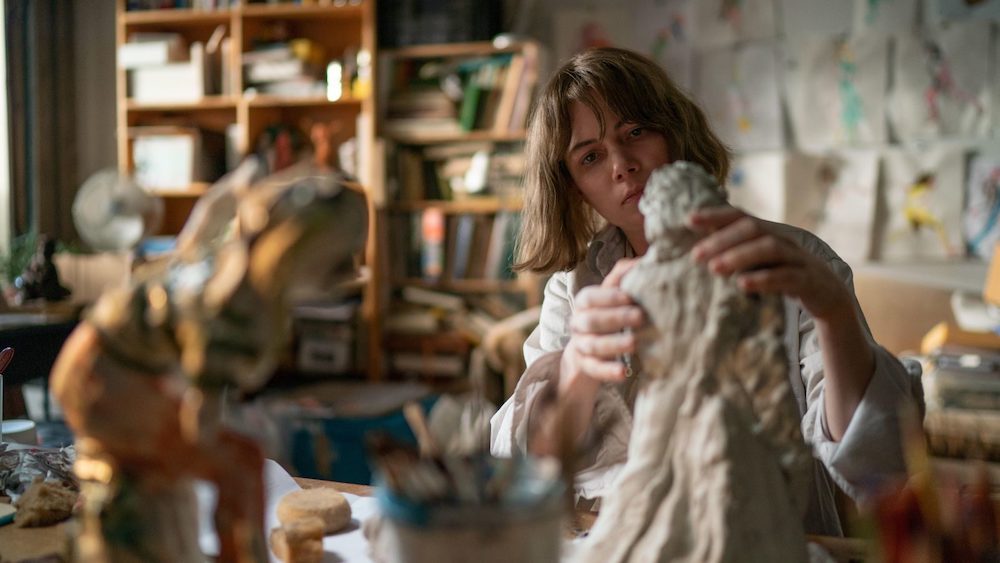 Showing Up (USA)
Kelly Reichardt's latest treasure finds Michelle Williams playing a middle-aged Portland artist caught in a web of progressive pitfalls. Co-scripted by Reichardt and Jonathan Raymond (the latter of whom has collaborated on all eight of Reichardt's feature films excepting Certain Women), the film is a meaningful mood ring that explores the profound pain of pandemic loss by way of a broken water heater, a wounded pigeon, and an all-too relatable art collective. Shot in eight days by cinematographer Christopher Blauvelt (of Reichardt's Meek's Cutoff, Night Moves, Certain Women, and First Cow) the movie showcases an especially moving performance by Hong Chau. Post-viewing, I catch myself returning to the quietly-chaotic moments of this understated production. A24 will be distributing the film some time in the near future.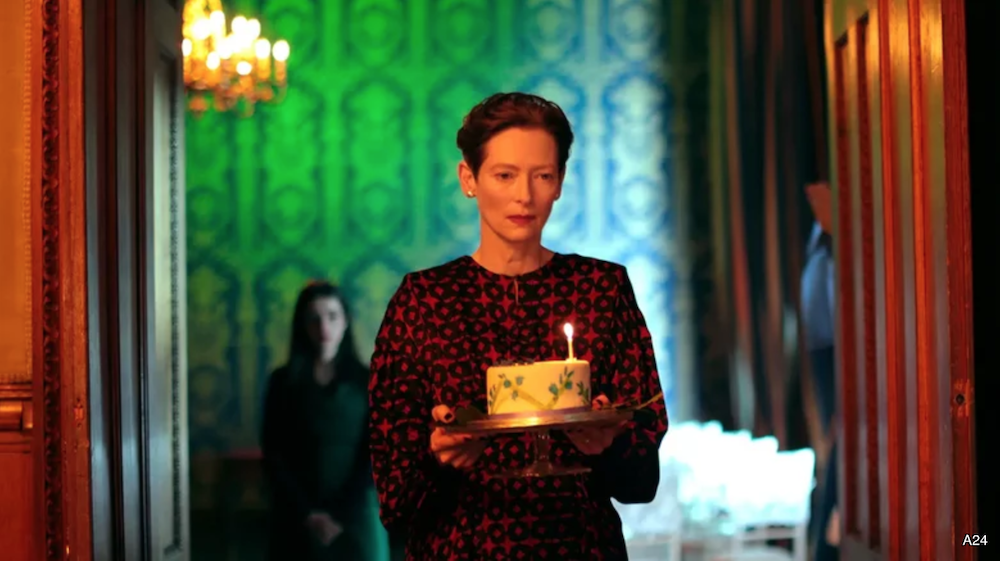 The Eternal Daughter (UK/USA)
Joanna Hogg's hypnotic, gothic horror film is a scrumptious follow-up to her magnum opus The Souvenir (2019) and The Souvenir: Part II (2021). The Eternal Daughter showcases an exceptional performance by Tilda Swinton, and works as a profoundly moving portrait of Hogg's own relationship with her real-life mother. Filmed in Wales over a nine-day period, The Eternal Daughter needs to be seen without any spoilers whatsoever. A24 is set to release the film in theaters on December 2—mark it down on your calendar, and refrain from reading even one more word about the movie.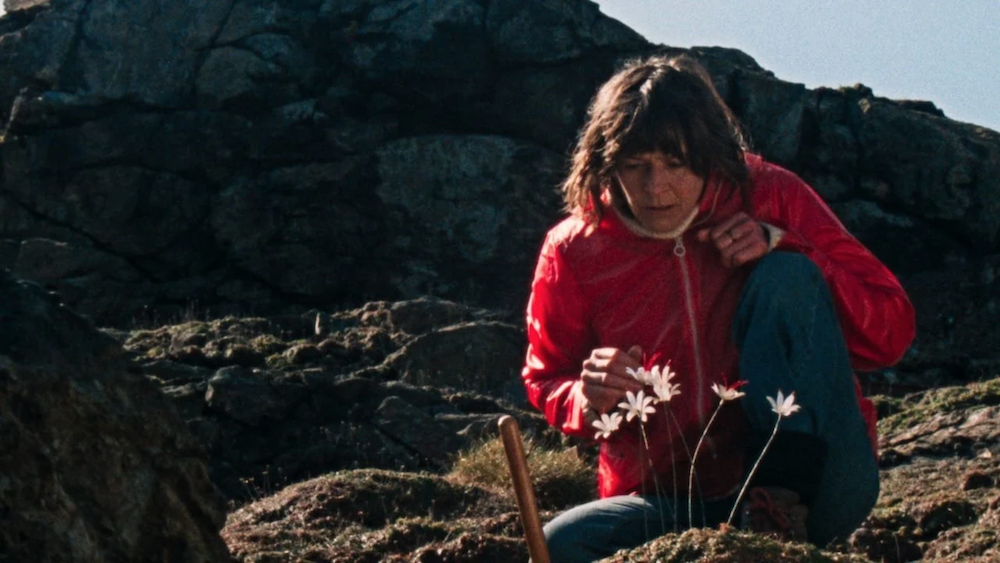 Enys Men (UK)
Feeling like a fraternal twin to The Eternal Daughter, Mark Jenkin's folk-horror gem is an eerie, metaphysical journey led by real life father and daughter John and Mary Woodvine. Shot in 16mm and set on an uninhabited island off the Cornish coast and set in 1973, the movie has me absolutely obsessed with its mesmerizing observations of a rare flower's progress.

While aesthetically evoking Andrei Tarkovsky's films Solaris (1972), The Mirror (1975) and Stalker (1979) combined with Robin Hardy's The Wicker Man (1973), Jenkin's descent into the terrifying abyss left me wanting to gobble up anything and everything that he has ever made. (Pro tip if you find yourself in the same boat: He recently directed this stunning music video for Radiohead's spin-off band The Smile.) While the 91-minute experimental Enys Men is not for everyone, those who do connect with Jenkin's visionary style may find him one of the most exciting voices to emerge from this year's New York Film Festival. Keep your eyes peeled … NEON is set to release the film theatrically in early 2023.