Santiago Mitre's mother worked in Argentina's justice system, and he grew up hearing stories of the epic 1985 Trial of the Junta, when nine members of the military junta that ruled the country between 1976 and 1983 faced justice for their reign of terror, in which thousands of citizens were imprisoned, tortured, murdered, and/or simply disappeared.
The filmmaker, whose new legal thriller Argentina, 1985 recounts the events through the eyes of prosecutor Julio César Strassera (Ricardo Darin) and his team, realized that nearly 40 years later, people were beginning to forget and many young people are unaware of the trial and its ramifications.
"The trial was so important to the building of this new democracy, but also I felt like it was a symbol for reuniting society through what is correct at the moment and healing the wounds of this horrific dictatorship," Mitre says during a visit to the States to screen his film at the Mill Valley Film Festival.
"I also feel like Argentina, like so many places in the world, there's so much division now and antagonism. Societies are more and more fractured and so many people do not respect democratic values. It was important to bring this trial that symbolizes democratic values to the top of the discussion."
Argentina, 1985 is the country's submission for Best International Feature Film 2023 Oscar and won two awards at the Venice Film Festival, where it world premiered, the FIPRESCI Prize and a SIGNIS Award Honorable Mention. When it opened in theaters in Argentina in September, it was number one at the box office, a gratifying development for Mitre, who cites, as another motivating factor in making the film, a disturbing rightward slant among youth.
"It's worrying for me, watching so many young people make right-wing speeches that trivialize the dictatorship," he says. "It's very painful to watch 18- or 20-year-olds with those speeches. So, I thought it's important to build a memory and I realized that cinema could collaborate with that."
The film begins as Strassera is appointed prosecutor of what would come to be known as the Trial of Juntas and builds a team consisting of his deputy, Luis Moreno Ocampo (Peter Lanzani), and a group of young people gaining their first real work experience in a crucible. The junta may be on trial but they are still walking free, able to intimidate witnesses and prosecutors, in a country where the newly recovered democracy seems so fragile. Death threats become part of life for Strassera and his family.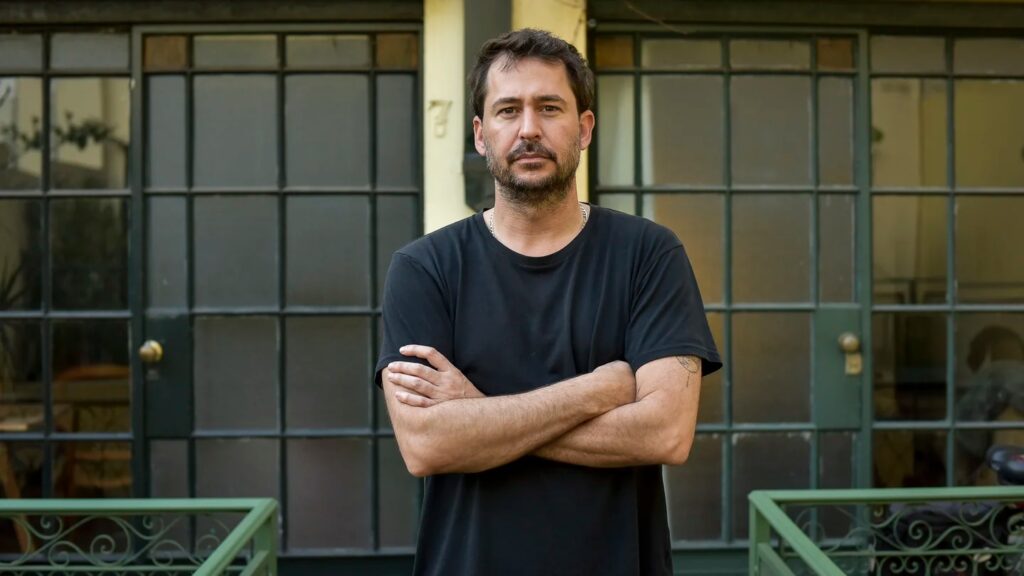 Just as Strassera's team throws itself into researching the crimes of the junta, eventually calling 833 witnesses during the five-month trial, Mitre—who cowrote Argentina, 1985's screenplay with Mariano Llinás, and who was only five when the trial took place—plunged into exploring the facts surrounding their work. Strassera died in 2015, but Mitre talked to his family, journalists who covered the events, judges, and Strassera's team, including Ocampo, whose work after the 1985 trial included serving as the first prosecutor of the International Criminal Court from 2003 to 2012.
"I spoke to everyone that is alive," Mitre says. "We learned the facts very easily, but I needed to listen to them to get those small details you only get when you talk to people and I need to hear their direct feelings.
"It was interesting research and an interesting experience for me as a human being. I was trying to understand how to do this film, and then I was writing characters based on people that I already knew. I had a relationship with them, and I like them, in many cases. It was something that made me write with more passion in a way because I understood that they were going to watch the film and they were going to see themselves reflected on screen. It made me write with more empathy."
One important character in the film is someone not involved in the trial at all, Strassera's 12-year-old son Javier (Santiago Armas Estevarena). His presence raises the stakes as the threats and intimidation invade Strassera's private life. He also provides moments of humor as he turns into a kind of junior private eye, trailing after judges as he seeks information about the proceedings.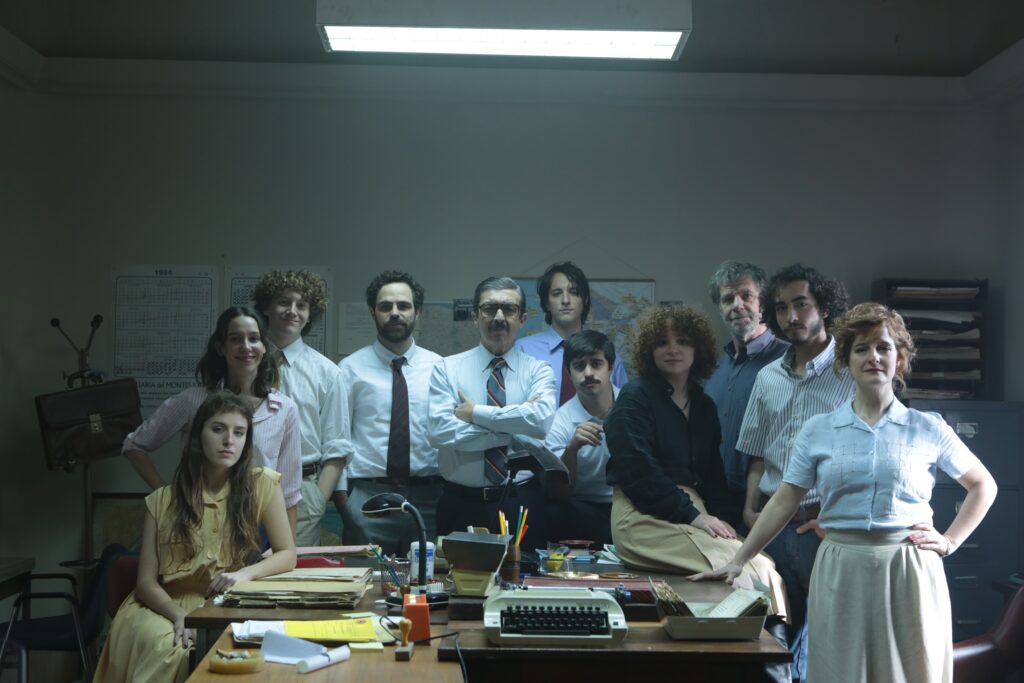 "I wanted to use this cheerful, bright boy to bring some lightness to the film," Mitre says, adding, "Why do we need to fight for justice? We need to keep fighting for stronger democracies for the young people who are going to be society in the future."
The Trial of the Juntas was only the beginning. To date, more than 1000 people have faced justice for their roles in the dictatorship. And as Mitre has traveled with the film and talked to people who grew up in their own repressive regimes, he has come to realize that while the details of what happened in Argentina are unique, the outline is depressingly familiar.
"I am beginning to understand that the film is a lot more universal than I thought," Mitre says. "It talks about how you deal with tragedy and every country has a tragedy. And also, it talks about how important justice is to rebuilding society and for society to feel less wounded."
ARGENTINA, 1985 is available on Amazon Prime starting Fri/21.