Senon Williams, a visual artist and the bassist for Dengue Fever, digs the story of Cambodian Rock Band (Sat/25-April 2 at Berkeley Rep), which features both the band's songs and classic Cambodian ones.
"It's about a beautiful relationship between a father and daughter," Williams said about Lauren Yee's play. "I liked the setting, and it carried the emotionality of the play's characters."
In the play, the daughter is preparing to prosecute a Cambodian war criminal (played by the always stellar Francis Jue). Her father, a survivor of the brutal Khmer Rouge regime, in power in Cambodia from 1975-1979, returns to the country for the first time in 30 years.
Sort of by accident, Yee heard Dengue Fever perform in 2011, and loved the music, a mix of Cambodian pop and psychedelic rock. Doing research on the Khmer Rouge to see if she could find a way to write a play, she found out that the party had tried to eliminate Western influenced art.
Williams wasn't sure what to think when the band's manager set up a meeting with Yee in a bar years ago.
"She talked about her experience writing, how she got infatuated with '60s and '70s psychedelic rock, and how she was trying to find a story," he said. "We listened and then we told her what we knew about how the Khmer Rouge flipped country upside down and went after the artists."
The band members, who are in Los Angeles, didn't hear anything for a year or so, and then their manager told them Yee was inviting them to come to Berkeley for a workshop at the theater (the play was developed with The Ground Floor program). Williams was the only member of the band who could make it. He was glad he went.
"It was like I was back in college but in a classroom with the most talented people—so invested and impassioned, just the cream of the crop," he said. "I quickly realized this was the real deal."
Williams went to table reads in the morning followed by critique. In the afternoon, Yee would go and rewrite, and Williams would work with the actors (also musicians) on how to play Dengue Fever's music.
Yee's way of working impressed him.
"What I liked about Lauren is she would take the critique and address the issue in surprising and extreme ways, like flipping the dialogue to completely switch who was saying what," Williams said. "She was so elastic and willing to be adventurous. It was a learning experience that made me figure out how to apply that in my own work."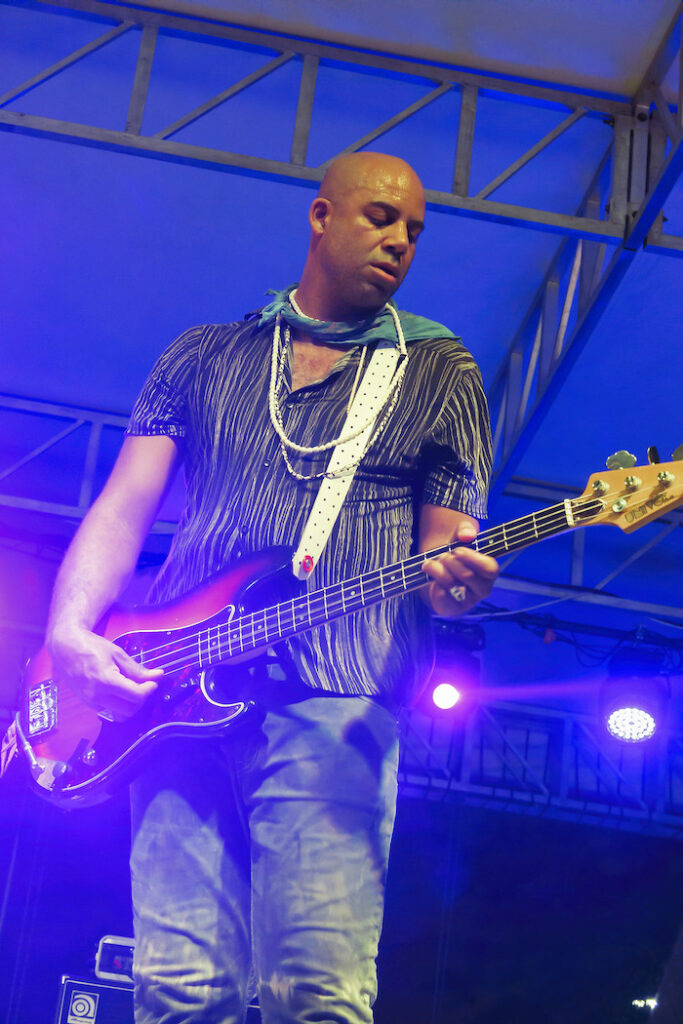 Williams read some about the history of the Khmer Rouge before he took a trip to Cambodia in 1995. Always on the lookout for music, he picked up cassettes while he was there. A few years later, a friend gave him a tape with no liner notes titled Cambodian Rocks that made a big impression on him.
In 2001, Williams' old friend Zac Holtzman who, along with his brother Ethan, was fascinated with the pop music that had come out of Cambodia before the Khmer Rouge takeover, called him to come to auditions they were doing for a singer. Williams said it wasn't so much about his affinity for the music.
"We're just old friends," he said. "Zac was in desperation at the time. It was like, 'We need a bass player by tomorrow.' That's kind of how bands are created. At the same time, we had discussed Cambodian Rocks a bunch."
The band selected Chhom Nimol, who was well-known as a singer in Cambodia before she came to the United States. Dengue Fever's first self-titled album came out in 2003, and they have no plans to stop playing together.
"I love the guys in the band, and I love Chhom Nimol, our singer," Williams said. "The excitement is to get together to be in dialogue and hanging out with people you love."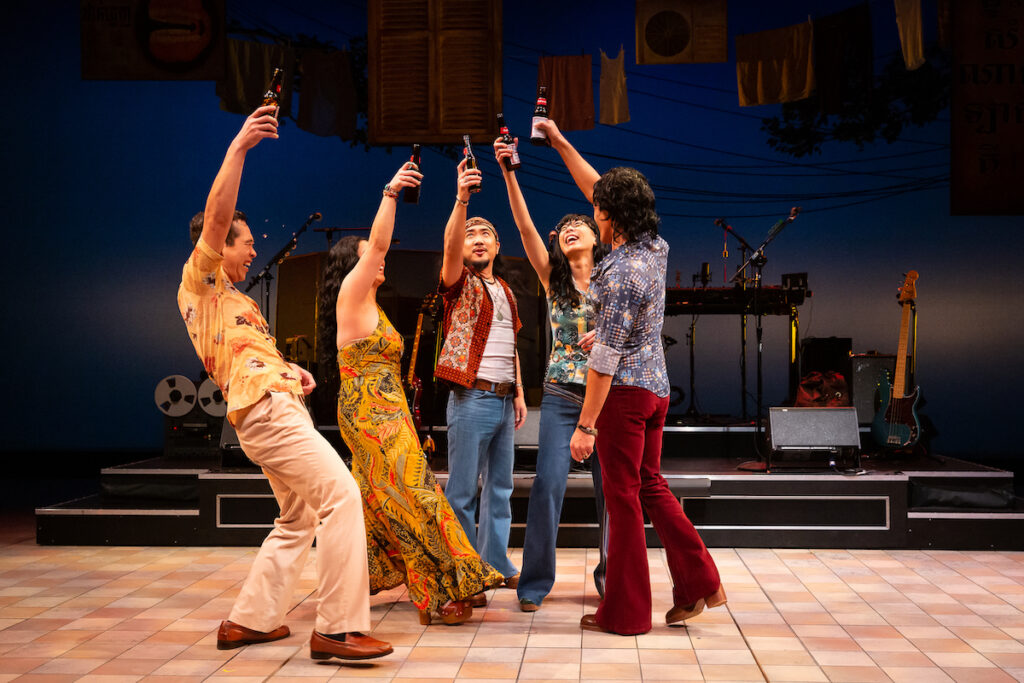 In a review of the play in the Houston Chronicle, Chris Vognar wrote, "By show's end 'Cambodian Rock Band' has become a gloriously raucous affair, as that line between theater and concert is obliterated in a cloud of joy. This might feel like an odd reaction to a show about the Khmer Rouge. But sometimes you just have to go where the music takes you."
This approach gets people interested in the history of Cambodia, Williams believes.
"I think it creates curiosity," he said. "It doesn't go in depth, but it sparks the interest to go, 'Wait a minute, what happened there?' I bet a lot of people left the theater and had a desire to find out more."
Having music he was part of creating on the Berkeley Rep stage is fun, Williams says.
"I'm honored," he said. "It's great to know our music is out there live somewhere I'm not — in the ether, traveling around."
CAMBODIAN ROCK BAND plays Sat/25–April 2, Berkeley Repertory Theatre. More info here