Couples who lived and breathed music together: Paul and Linda McCartney, Rita Coolidge and Kris Kristopherson—and now, Pearl Charles and Michael Rault.
The duo have become exciting purveyors of West Coast sound ever since they first began throwing a sparkling lasso at luscious 1960s and 1970s pop melodies and reeling them in. Charles and Rault have received positive remarks from Pitchfork, Los Angeles Times, and Rolling Stone for their respective solo albums—whose tracks you can hear live at the first date of their spring tour at Rickshaw Stop on Thu/23.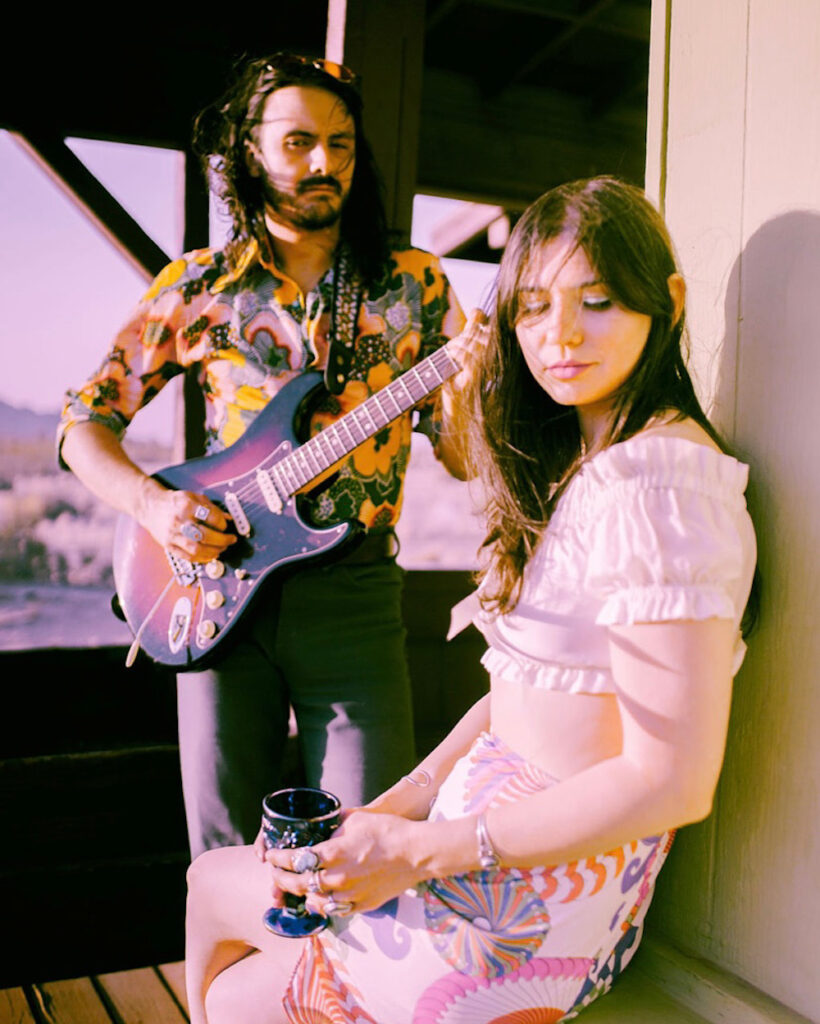 "We're trying to harken back to that time where people just made music for the love," Charles told 48hills on a Zoom call. "In terms of the actual creative side of making the music, I think that's something that we're both very drawn to."
Rault is a Canadian-born singer, songwriter, and producer whose latest release merges '70s pop, blissful yacht rock, and psychedelia. His evident vintage chops come naturally.
"My mom and dad grew up in the '60s and '70s playing bands, and I was raised around that," said Rault. "This is literally my family tradition. I guess I have more of a connection to those eras."
Rault's track "All Night Long," off his 2022 self-titled solo album, transcends the senses with its fusion of synthesizers and electric melodies. The track was "a secret from the vault" of songs that kept getting shelved—until he sent it to Charles.
"When we first started talking, he sent me that song, and I was blown away," she said. "It was a demo and I thought, 'This is the best thing I've ever heard!' It's a personal favorite."
Following in the footsteps of famous rock couples who have come before, Charles provided the backup vocals for various songs on Rault's album. She offered him feedback, and even made a cameo in the music video for his song "Right on Time," which submerges viewers in a psychedelic trip. Her collaborations introduced a new element that was not present on his albums Living Daylights (2015) and It's a New Day Tonight (2018.)
Charles also grew up steeped in retro music culture. The singer-songwriter spent her youth living one block away from Laurel Canyon, the Los Angeles neighborhood that attracted artists like Joni Mitchell, Jim Morrison, and one of her favorite artists, Gram Parsons. Charles' 2021 album Magic Mirror runs rife with pedal steel, banjo, strings, and horns showered with cosmic country and Abba influences. "Imposter" is one of the release's country songs, and is heavily inspired by Parsons.
The idea for the song arrived effortlessly while Charles was on a mushroom trip, an experience she says came from beyond her consciousness.
"It's almost like carving of a piece of wood or mining a diamond. You're like, 'Somewhere in here there's something, but I don't know what it is because right now it's just one line out of context,'" Charles said of her writing process. "As you start chipping away, it starts to reveal itself to you. That's something that can be very magical about songwriting."
San Francisco's rich rock history attracts both members of the couple.
"We had heard all the stories about what it was like in the '60s." said Rault. "It's always had an important place in the mythology and folklore of rock and roll."
"I love all the old Bill Graham posters and you [discover] they had the craziest lineups," Charles commented. "Imagine [seeing] all these bands at the same show and at the same time!"
Charles spent time in SF more than 10 years ago, during the era before the 2015 launch of her first solo album, which was self-titled. During that time, she played in a local band, attended the Hardly Strictly Bluegrass festival, and spent sunny days in Dolores Park.
"There was still a really big hippie community, and it felt like there was still some of those vestiges left of the old San Francisco," said Charles. "I've been to San Francisco countless times and it's so fun and so beautiful. I love that you get that little slice of the hippie life, and I hope it doesn't die out."
What has largely disappeared is the free-spirited style of making music that once defined the West Coast rock scene, effectively killed off at the disastrous 1969 Altamont Free Concert. There, Santana, Jefferson Airplane, and Parsons (who was then in the Flying Burrito Brothers) performed—but violence broke out that put a nail in the coffin of the golden age of hippie.
"Altamont was one of those things that put an end to this organic, free time, because obviously that [event] scared people and that changed the dynamic of what felt like a safe place of music and rock 'n' roll," said Charles.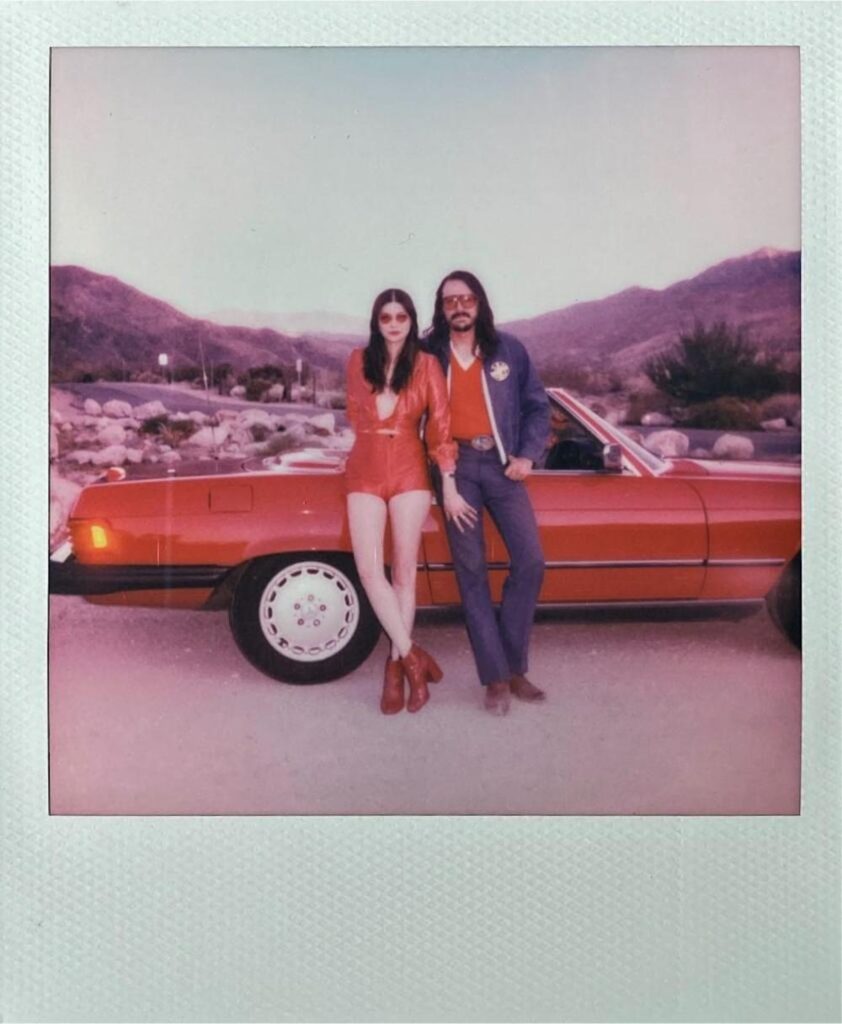 But the era's hope that a better world is possible continues to drive the couple in their artistic careers.
"We want to be a part of making something that is real and something that means something to people," Charles said. "It means something to us, so hopefully that brings something positive into people's lives."
Charles and Rault are carrying the dazzling torch of retro pop/rock, pursuing happiness through homespun music. Like the dual colors of a glowing lava lamp, their nostalgic sounds and present-day optimism don't unite as one. Instead, they mingle and complement each other in a glowing display.
Perhaps their sound is proof that the '60s and '70s live on in San Francisco, something like those colorful posters of yesteryear whose star power never seems to fade. For fans of Rault and Charles, psychedelic rock enthusiasts, and groove-time diggers, their upcoming gig provides an unforgettable lineup, forged in music couple bliss.
PEARL CHARLES AND MICHAEL RAULT Thu/23 8pm, $15. Rickshaw Stop, SF. Tickets and more info here.