Little has been written about the IRT musical output of Sylvester Stewart, better known by his stage name Sly Stone, during the swiftly tilting era in which he busted out at the Harlem Cultural Festival. Happily, his enigmatic image is exalted in Ahmir "Questlove" Thompson's Oscar-winning documentary about iconic festival Summer of Soul (…Or, When the Revolution Could Not Be Televised). This interracial, multi-gendered, rock-funk amalgam sauntered on stage in street clothes after most of the festival's R&B, soul, and jazz acts performed in antiquated and polite uniforms. Stone, hoisting that Bay Area freak flag high, was accompanied by Greg Errico, a white dude drummer, and Cynthia Robinson, a sister on trumpet. The troupe's composition and presentation were just as broad-ranging and extended as the groove on "I Want to Take You Higher."
Much to the chagrin of 300,000 Harlemites, Stone dragged folks into the future. It's illuminating to observe the community taking in, processing, and finally fully embracing the entire bag Sly was packing.
Sly Stone memoir Thank You (Falettinme Be Mice Elf Agin) (AUWA, $30) is slated to be released on October 17 Questlove's new publishing imprint, as reported in Pitchfork earlier this year. The book will include a foreword from Questlove and a co-writing credit for Ben Greenman, who has also worked on memoirs with George Clinton and Brian Wilson.
On the 2023 Oscars "red" carpet Questlove explained, "Sly was a genius from the Bay Area that totally transformed music, and we're going to get deep into the mind state of people, when they get success, why does the temptation to ruin it come into play. It's going to resonate with all of us."
You can pre-order the book here.
Stone, who turned 80 on March 15, seems to have never fallen out of the cultural zeitgeist. His enigmatic performance at the HCF still resonates, proving that certain things don't need to be "contemporary" to resonate.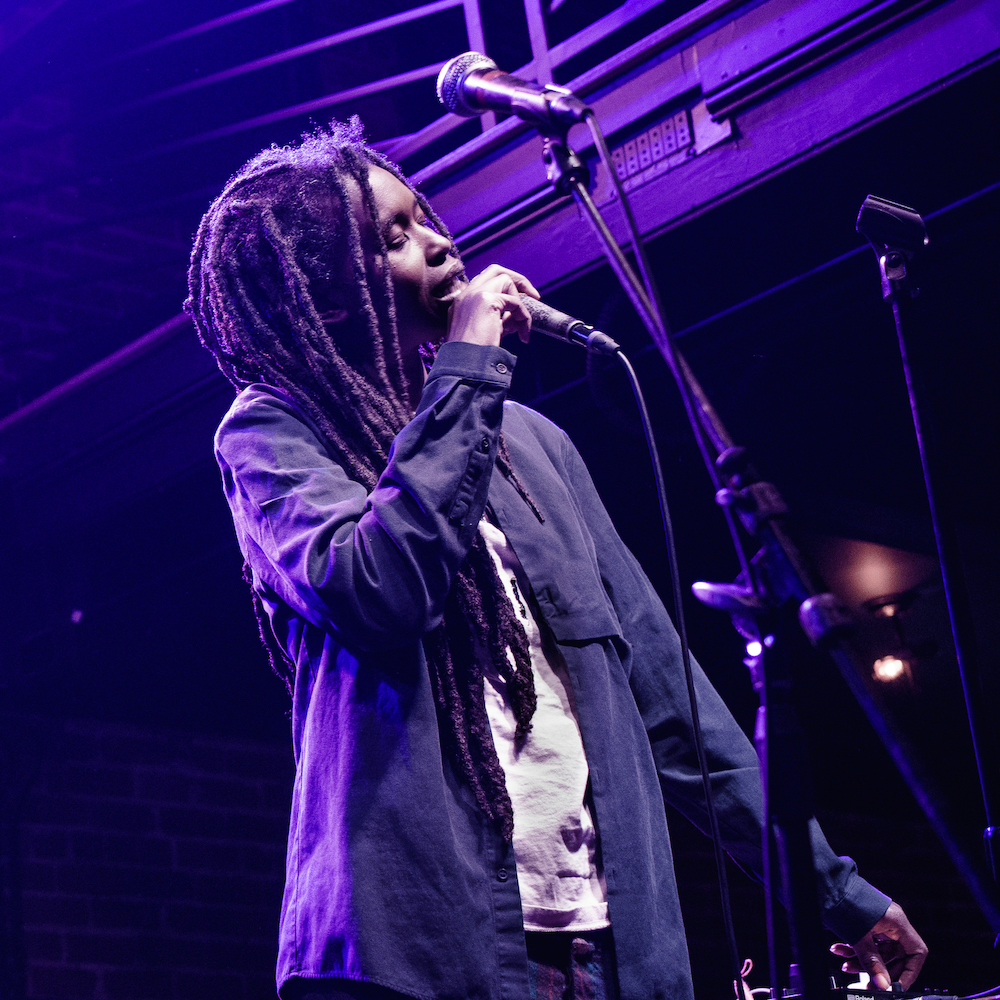 More than a half century after the release of Sly's career apex, 1971 album There's a Riot Goin' On, poet, musician, and activist Moor Mother found herself fascinated with how the project came to be. "I was trying to learn about the music [There's a Riot] came before, and came across a clip of Sly and the Family Stone doing "I Want To Take You Higher" live. I couldn't believe how diverse and how good they were. We come from these kinds of segregated places in terms of who's allowed to do what or play what, and he just didn't recognize those boxes," she told The Guardian in 2021.
"The sense of freedom was so empowering and has inspired me enormously in terms of being free and taking in everything. He wasn't bound by sound."
THANK YOU (FALETTINME BE MICE ELF AGIN) will be out October 17 on AUWA. Preorder now.