Artist Karen Folgner, also known as KL, says creativity and inspiration is the stuff of life.
"If my art makes an individual smile, smirk, or spark a conversation about their perception, it's a win," she told 48hills.
She sees her drive to paint as part of her identity, saying art chose her, and not the other way around. Much of her inspiration is drawn from the post-World War II abstract expressionist painters of San Francisco, particularly "The Sausalito Six," which notably included Richard Diebenkorn. Folger is also drawn to the work that emerged from the Bay Area Figurative Movement, and her renderings and treatments hint of influence from its artists such as Manuel Neri and Nathan Olivera. Of course, she aims for her own interpretation and approach.
"My work is in representational and abstract subject matter. Each piece is intended to evoke an essence of a moment, oftentimes a bookmark in my personal life," she said.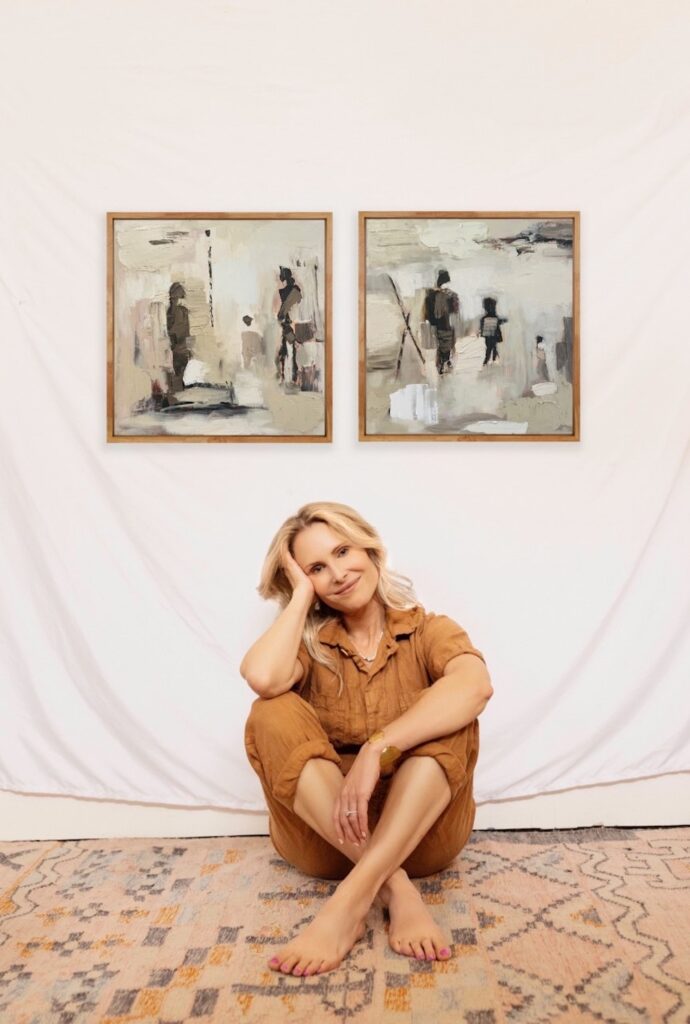 Folgner grew up in the Central Valley and attended California Polytechnic State University, San Luis Obispo, for a business degree. She began her professional career in San Francisco in graphic arts, but the profession proved to be too constraining, so she turned to her first love—oil painting.
She values her mentor, sculptor Albert Guibara, as a trusted guide in what she calls "a sometimes-complicated industry." Through frank conversations, Guibara has encouraged Folgner's confidence, and her sense of freedom in doing what she loves, rather than what others want or expect.
"Art is such a gift to the artist. [Guibara and I] feel lucky to have a passion for something. It's part of my happiness," she said.
Both sides of her extended family are from San Mateo County, and Folgner keeps a studio there with a collective of other artists. She also has a workspace in Carmel-by-the-Sea.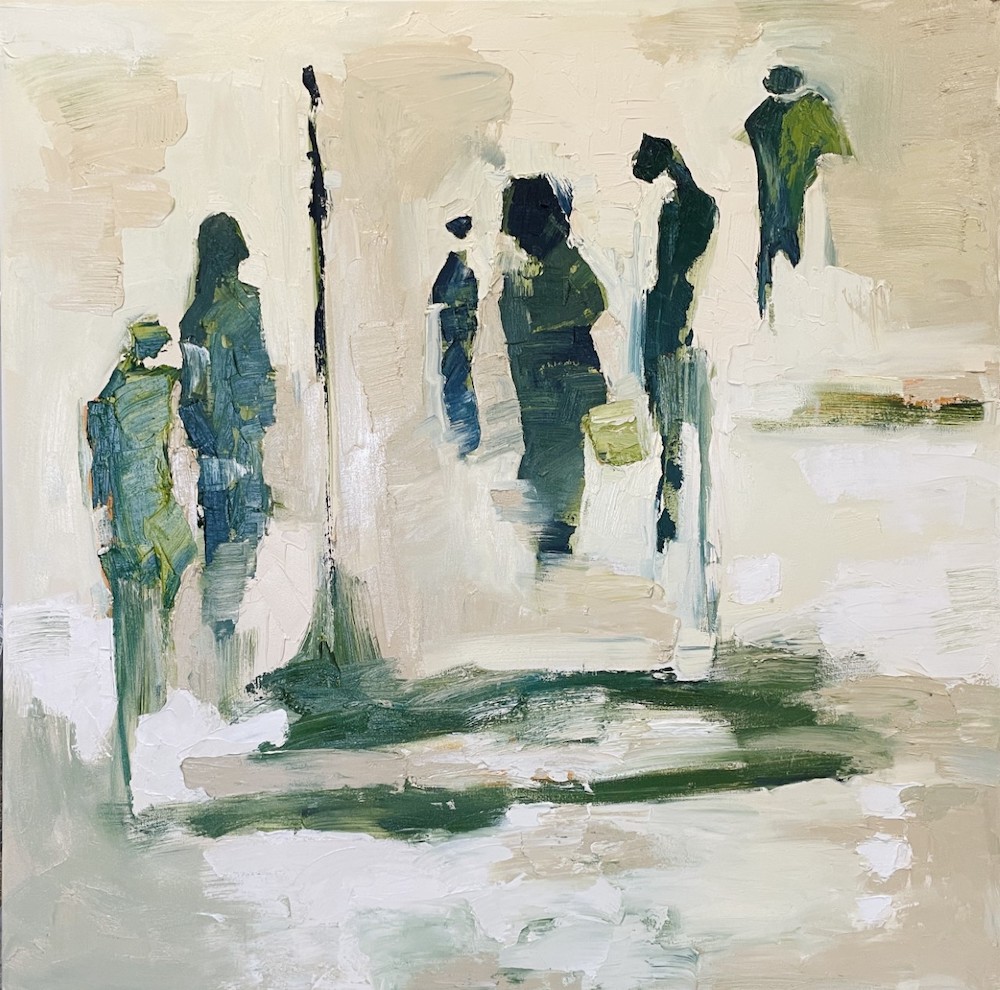 At work, Folgner always begins a canvas or panel with graffiti or a base color. She avoids contrivances by availing herself of happenstance discoveries and decisions made along the way. Manipulating oil paint as a three-dimensional material, she uses massive amounts that take weeks to cure. Every stroke, border, and texture is weighed in finding the piece's final balance.
"I often have a palette in mind, but sometimes intuition takes over and the painting will call for colors I had not originally planned. The mood of the moment often dictates these pivots," Folgner said.
Over the course of many years of painting, she has moved between realism and total abstraction, but finds her current practice to be right in the middle of the two. The truth is, she loves so many types of art that she can't pin herself down—but she is enjoying the ride.
Her figurative work centers on people and their relationships, sometimes serious and contemplative, and other times not, as in life. Recently, she has begun working in bronze to bring some of her most favorite subjects into solid, three-dimensional form.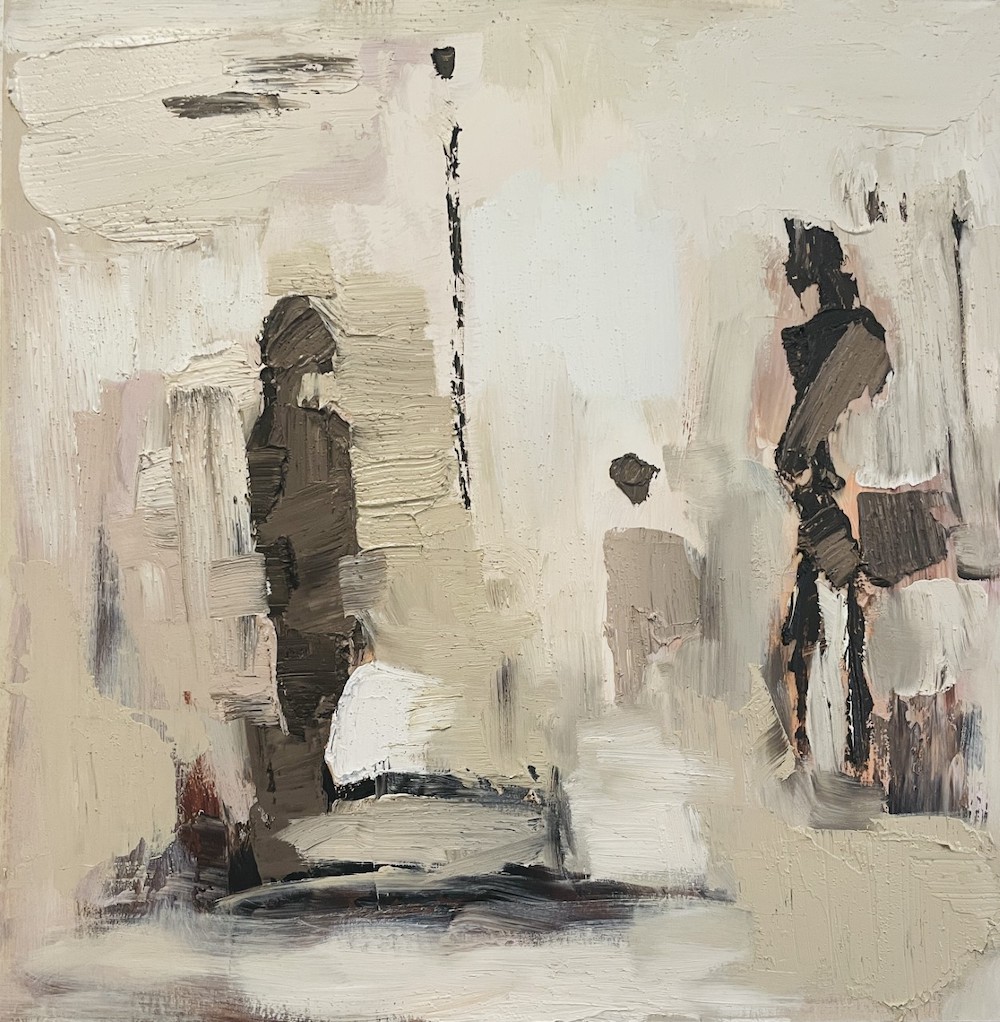 Outside her work as an artist, Folgner says she is a grateful mother and wife, active in her children's schools.
"We have three wonderful, kind, dynamic, and intelligent children. My duty is to help them actualize the authenticity of who they are, and I take that seriously," she said.
She and her tech industry husband have found common threads in the fabric of their individual work; creating something from nothing, taking risks, and putting a product out into the world not knowing how it will be received.
"In the startup world, highs feel high, and lows feel low, the same as art. My husband and I have a very close relationship and support each other in our endeavors," she said.
Folgner is a concerned environmentalist and when she does well with sales of her work, she donates to One Tree Planted, a non-profit organization focused on global reforestation. Which she says feels like a real way to give back to the local environment of Northern California.
She is also a member of the San Francisco chapter of the National Museum for Women in the Arts. Members of the local branch are patrons of emerging women artists in Northern California, and nurture creatives through exhibitions, philanthropic grants, educational programs, and other special events. Folgner is also active with the Monterey Museum of Art.
Represented by Slate Contemporary in Oakland, Folgner recently signed on as an artist with Monica Graham Fine Art in Carmel-by-the-Sea, with an exhibition scheduled for late spring that will include new sculpture.
The physicality of her work, whether by way of emotive impasto or three-dimensional figures cast in bronze, comes from Folgner's contagiously contemplative nature. Through the evolving and overlapping movements of her work, she looks forward to the future with acknowledgement of the past in its natural progression.
"At times, it feels uncomfortable to look back where you have been," she said. "But I try to respect the process, which hopefully will never end."
For more information on KL Folgner's work, visit her website artbyklfolgner.com and her profile on Instagram.