It's a FREE 48 Hills Pre-Pride Party at Casements in the Mission! Click here to RSVP, or simply show up with a dozen of your closest friends and surprise us!
While we love providing you the most accurate news on the state of our city and the best arts and culture events the Bay has to offer, we also love to party with you. Especially on the sweetest outdoor patio in the Mission. 
With the majority of our staff being queer AF, what better time than PRIDE to come together and celebrate the resilience of our community. Grab your fellow queers, queens, allies, and everything in-between for this Wednesday night special, which benefits our community news mission—and will put a Pride smile on your cute face.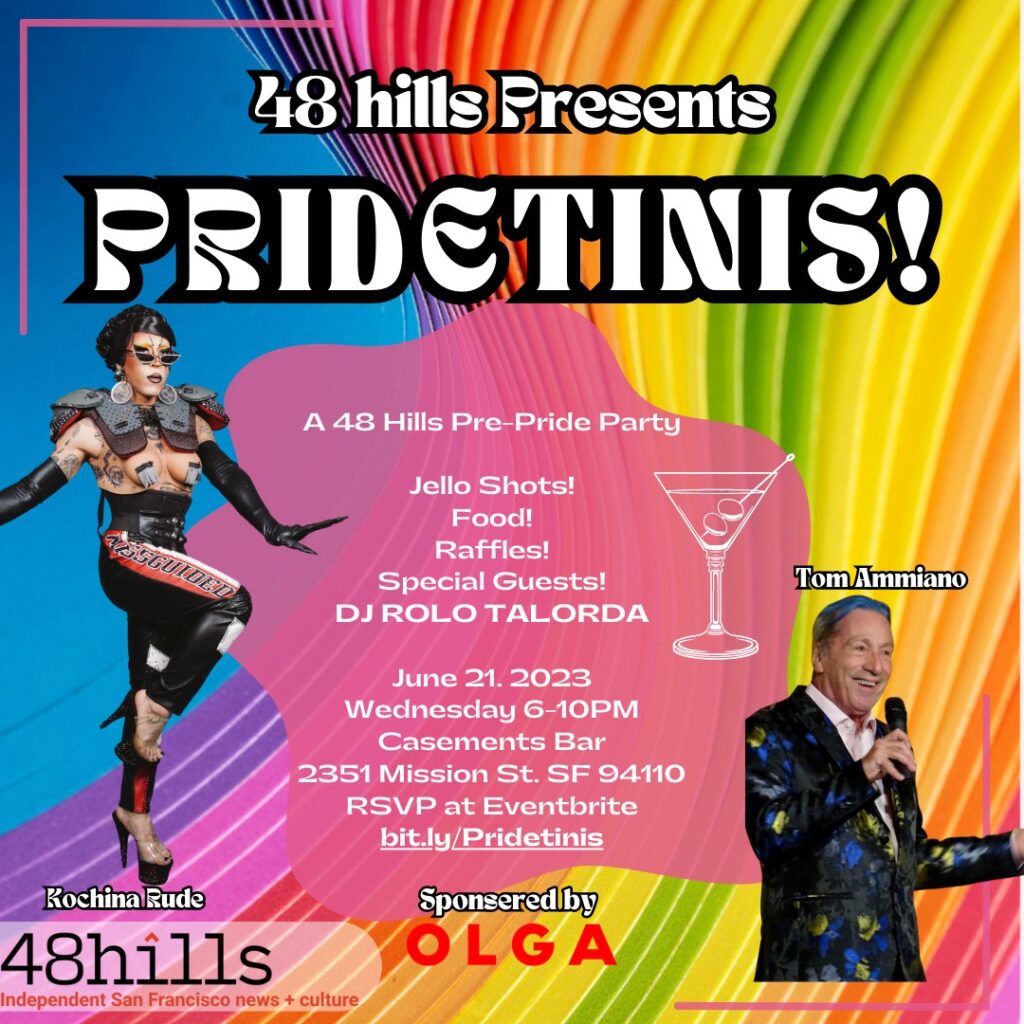 Come ready for:
Food specials! Cool drinks! Jello shots! Lovely folks! Raffle prizes!
Celebrity drag queen host:
Your Favorite on the Decks:
Special guest appearance by:
TOM AMMIANO
When: Wednesday, June 21. 2023, 6pm-10pm patio; 10pm-12pm indoors
Where: Casements Bar, 2351 Mission St. SF 94110
Specialty cocktails by our delicious vodka sponsor
This is a fundraiser for 48hills, your favorite queer-run nonprofit news source. Donations are optional, but much appreciated to keep us going.