Where does Mayor Ed Lee get his polling data? Interesting question.
I read in the Chron the other day that a new poll shows the mayor's approval rating way in the tank – only 38 percent of registered voters think he's doing a good job.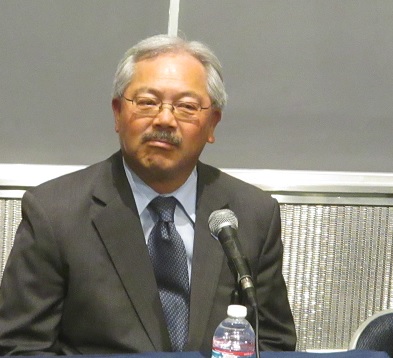 The poll also looked at hotels on the waterfront (nobody likes that idea).
But the Mayor's Office says the numbers are dubious:
As for Lee's numbers, mayoral spokeswoman Deirdre Hussey said, "Poll numbers fluctuate. We have poll numbers that place the mayor at considerably higher approval ratings."
Huh. I had to wonder what those number look like. And I had to wonder who "we" is.
Guess what? It's the Chamber of Commerce.
Here's what happened when I sent a public records request to the Mayor's Office seeking copies of whatever polling data they had:
With regard to your Immediate Disclosure Request, our office has completed our search and we have no responsive documents.  Ms. Hussey obtained information about the San Francisco Chamber of Commerce Poll from a reliable and accurate source via a telephone conversation.
 
Please note that we are responding on behalf of the Mayor's Office only, and not on behalf of other City departments.  This office recommends that you reach out to the San Francisco Chamber of Commerce for information regarding the poll.
The Chamber of Commerce hasn't responded.