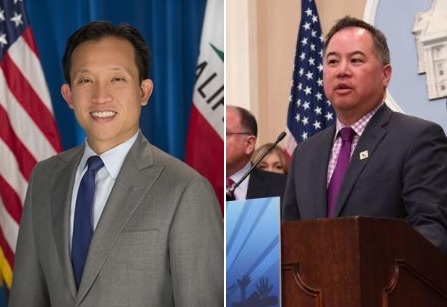 A bill that would make it harder for local residents to pass ballot measures limiting development has passed the state Assembly with almost no opposition – and so far, with almost no discussion in San Francisco, where citizen initiatives have been a powerful tool against an industry that often controls City Hall.
AB 943, by Assemblymember Miguel Santiago, was directly aimed at the growth-limiting Measure S in Los Angeles. But it could have sweeping impacts on cities and counties all over the state.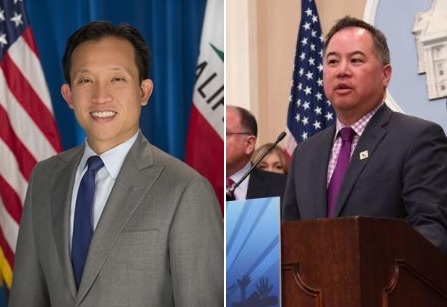 The measure would raise the threshold to 55 percent for any community-based ballot measure that would "reduce density or stop development or construction of any parcels located less than one mile from a transit stop."
That's all of San Francisco.
Had AB 943 been in effect in the past, it would have stopped Prop. M, the groundbreaking local growth-control measure in 1986, which won with 51 percent of the vote. It would – intentionally – limit the ability of activists to force a vote on the direction of local development.
The limit would not apply to measures placed on the ballot by local legislators; it's aimed entirely at community-based initiatives.
The biggest backer of the measure is the California Apartment Association, a powerful landlord organization.
It passed 72-2 May 30. Both David Chiu and Phil Ting, who represent San Francisco, voted in favor.
"It's a stunning attempt to silence the voters and incredibly hypocritical for politicians to set a higher bar for citizen initiatives to have to overcome than the one for measures put on the ballot by politicians," Jon Golinger, who ran two campaigns to pass initiatives protecting the waterfront from development, told me. "Isn't the whole purpose of the citizen initiative process to provide a safety valve to solve problems when the politicians fail?"
In San Francisco, where real-estate interests have historically dominated local politics, and elected officials have bowed to the interests of developers and landlords who finance campaigns, the initiative has defined land-use politics.
Prop. M slowed the explosion of office space in the city – and by many accounts, helped the local economy survive the recession of the late 1980s. Then-Mayor Dianne Feinstein promoted uncontrolled office development – without regard for the fact that the office boom was fueled but an excess of speculative capital, was unsustainable, and put immense pressure on the local housing market. (Progressives, often disparaged as "Nimbys" these days, actually fought constantly for more housing in that era; developers refused to build housing because offices were more profitable).
Prop. M's limits on office growth kept the city from facing the utter collapse that places like Houston suffered when the office market collapsed in the recession of the late 1980s.
In more recent years, citizen initiatives have prevented large-scale development on the waterfront.
Democrats in Sacramento have complained for years about laws that require a super-majority to pass legislation or approve budgets. Local officials constantly complain about state laws that mandate a supermajority for local taxes.
But only one Democrat – Jacqui Irvin of Thousand Oaks – joined Republican Matthew Harper, the former mayor of Huntington Beach, in opposing the bill.
It now goes to the state Senate.
Sen. Scott Wiener, who represents the city, hasn't taken a position yet, his spokesperson Jeff Cretan told me:
"He's generally supportive of Assemblymember Santiago's positions on housing and has a lot of respect for him, but Sen. Wiener hesitant around raising voting thresholds, so he won't take a position until he sits down and talks with Assemblymember Santiago."
Chiu told me that
"For years, communities across California have not produced enough housing, which has intensified our state's housing crisis. The bill means localities should make a slightly stronger case before blocking housing creation."
As I read it, the bill doesn't just apply to housing, but to any development – commercial as well as residential.
Ting's spokesperson, Anthony Matthews, said that the measure went through all three committees without a "no:"
"Ting received no letters of opposition from SF.  Our constituent contact on the bill was in support."
Ting later added:
"We have a housing crisis and a climate crisis, which have been fueled by a lack of housing development and sprawl development.  This bill raises a reasonable question whether a higher vote threshold should apply to overrule the established virtues of housing density and smart growth.  We elect and appoint planning professionals to do a job and balance these issues for the public interest.  Overruling them should mean something so that the public interest truly prevails."
The League of California Cities opposed the bill. Mayor Lee's Office did not respond to a request for comment.
But Mark Leno, former state senator and the only announced candidate in the 2019 mayor's race, told me he had some serious problems with the bill:
"In general, I am opposed to any supermajority mandate because it shifts the power from the majority to the minority. The other concern I have it that it's one-size-fits-all planning that limits local control, especially on the issue of density. We are the most dense area in the state and the second most dense in the nation; why would you write a bill that applies to San Francisco and the Mojave Desert at the same time?"
He added:
"Prop. M (from 1986) has served San Francisco brilliantly. The state should not interfere with something like that."
Perhaps this will receive a little more attention at the state Senate.