ONSTAGE John Kolvenbach wanted to tell the intimate story of a long marriage. So in his latest play at San Francisco's Magic Theatre, Reel to Reel (through February 25), he used the most intimate medium—sound.
"Sound is meant to be a conveyance to portray a relationship and really get at what it's like to be inside that thing," said Kolvenbach, who is also directing the play. "I'm leaving rehearsal now and it's crazy what we're doing. We've got plungers dipped in glue and hammers breaking things inside a pail. It's fun. Or right now, it's kind of a pain in the ass, but it's going to be fun."
In the play, which uses recorded conversations, arguments, and household noises, all four of the actors will be on stage the whole time, portraying a couple at 27 and 42 (Zoë Winters and Andrew Pastides) and in their 80s and 90s (Will Marchetti and Carla Spindt). All of them have worked at the Magic before: Marchetti has a particular long history with the theater, having appeared in some of Sam Shepard's plays there, including the 1983 premiere of Fool for Love. He and Spindt have played each other spouses and adversaries, as have Winters and Pastides, which Kolvenbach, who wrote and directs Reel to Reel, thinks adds to the feeling of intimacy.
Like the actors, Kolvenbach has a relationship with the Magic and artistic director Loretta Greco. Reel to Reel is his fourth play there, following Goldfish, Mrs. Whitney, and Sister Play, in the last 10 years.
For this play, Kolvenbach started with the idea that you can never really know what anyone else's marriage is like. He remembers hearing people say that during the '90s about the Clintons when Bill Clinton's relationship with Monica Lewinsky was in the news. And it made sense for him personally as well. His dad is from Wisconsin and his mom is from Minnesota, and Kolvenbach thinks maybe it was their midwestern reserve that meant their marriage seemed totally private and not something they talked about.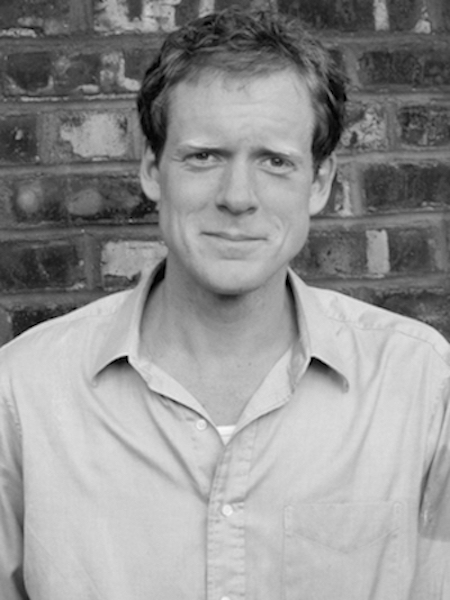 "I have five sisters, and we all never understood their relationship," he says. "There was the kid world and the adult world, of course, but we had no idea what was going on in their relationship."
Kolvenbach says Walter and Maggie, the characters in Reel to Reel are not based on his parents or anyone else he knows. In the play, Walter and Maggie have both work as artists their whole lives, and Kolvenbach says he wanted to explore that—the idea of artists being able to get a crappy, affordable loft downtown—something that is disappearing in New York, as well as a lot of other cities, he says.
The relationship between Maggie and Walter starts in 1995 and goes into the future to 2050 but doesn't unfold sequentially in the play.
"We get a taste of what they are when they're together," Kolvenbach said. "We get a peek into when they first met and see how they are connected, and what parts stayed and what evolved."
What he's trying to do, Kolvenbach says, is make the private life of a couple manifest—and to do it without relying on plot devices like affairs. He describes the play as a sort of collage and said when he first did a reading of it with some friends at his apartment in New York, he wondered if it would work. At Magic's Virgin Play series it came together, and he looks forward to it being produced there with these actors.
"It will be a little bit of a mystery. It's not all laid out for you. We're not going to take you by the hand," he said. "We're just going to fill the theater with this one relationship and hopefully, these people's hearts and souls."
REEL TO REEL
Through February 25
$35-$80 
Magic Theatre, SF.
Tickets and more info here.