PUFF Walking into a marijuana dispensary can be intimidating, especially if you're not sure what you want, or what will affect you in what way. The best way to learn these things is through sampling. When I first started hanging out in the canna community, sampling was what you did at every gathering. Now, with Prop 64 in place, no samples are allowed (a move that strikes me as odd and should have been struck down in the first meeting about it). I'm told that they're currently trying to change that in Sacramento as I type—until then, I'd recommend some 420 box sets to get your feet wet. 
The idea first came to me last December when I read about Coast2Coast Medicinals in Canada creating a Cannabis Christmas Calendar where you opened a new box with a different gram of weed each day of the month; a kind of advent calendar with benefits. "What a great idea," I thought. Then I read that they were inundated with more requests than they could fill, and I knew they were really on to something.
The Weekend Box is already all over Nevada and is attempting to make waves in California. You either order it ahead of time online or visit a dispensary that carries them and voila, it's a party in a box!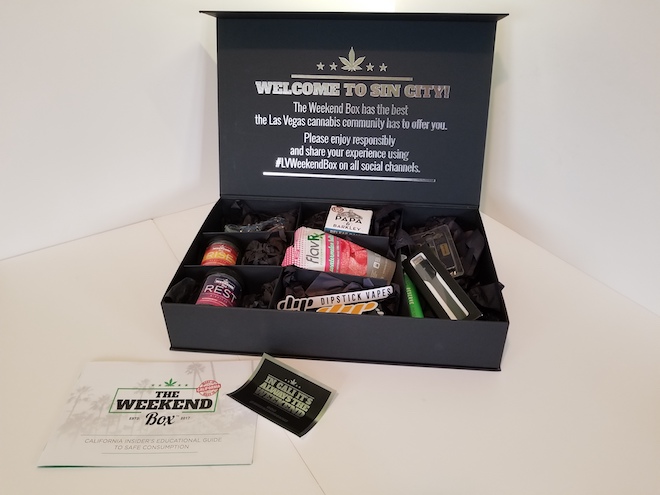 The Weekend Box I sampled came with an eighth of sativa flower, an eighth of indica, a vape pen and cartridge, a pre-rolled joint, a bag of gummy edibles, a jar of Papa & Barkley CBD topical, a glass pipe, lighter, assorted stickers, and a booklet.
Three avid marijuana enthusiasts sampled the box with me. We argued whether or not it was actually enough product for a full weekend's party considering we were big stoners—and eventually decided it was more than enough. We enjoyed all the products. They were all good quality although they didn't label the strains of flower beyond Rise for sativa and Rest for indica. I especially liked the terpy, sweet flavor of my Maui Wowie vape pen and the tangy watermelon gummy strips.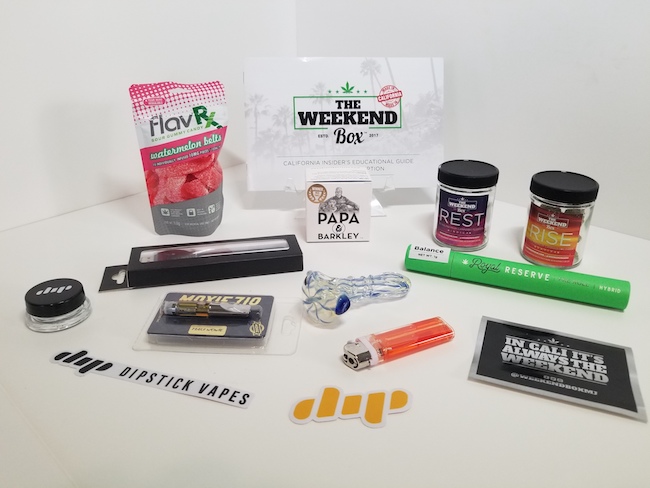 For beginners, the booklet is key. It describes each item in the box and its uses, strength, etc. It's a wealth of information to help the buyer learn about the product, so on their next trip to the dispensary, they will come in with more knowledge about what they want to purchase. For the regular user, it's an informative and well put together refresher course.
The Weekend Box can be filled with whatever themed products you want: The CBD Box, The Wedding Box, etc. They even recently teamed up with Caviar Gold for a special limited edition box. The options seem endless.
Another box set idea coming to you soon is the Kannibox. Michelle and Randy Dizitser have created a monthly box service that will give you the chance to taste and sample a whole array of cannabis products.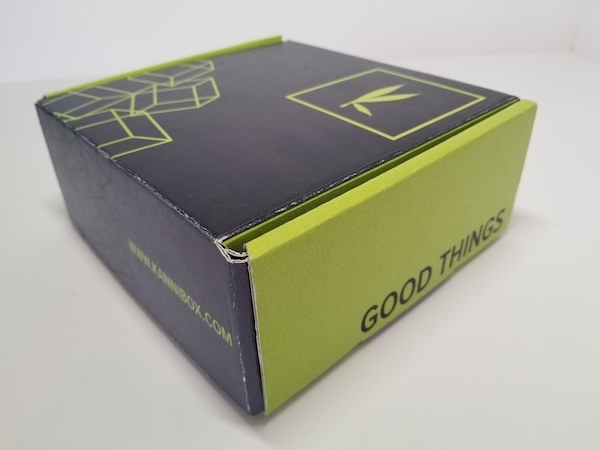 You simply sign up for the monthly service at $45/month and create your personal profile. Every four weeks you get a new box of samples and then you can let them know what items you liked and disliked. The next box will keep your new preferences in mind. If there is something you simply love, you can order the full-size product and have it delivered.
Each company that Kannibox represents gets their own page to post reviews and explanations of their product.
The box I sampled had a couple of nice edibles, two Lolas pre-rolls, Papa & Barkley CBD ointment, a gram of flower and a breath spray. I enjoyed all the products, but the real winner was the Gold Seal flower. It was a beautiful, frosty bud and a real pleasure to crack open with friends.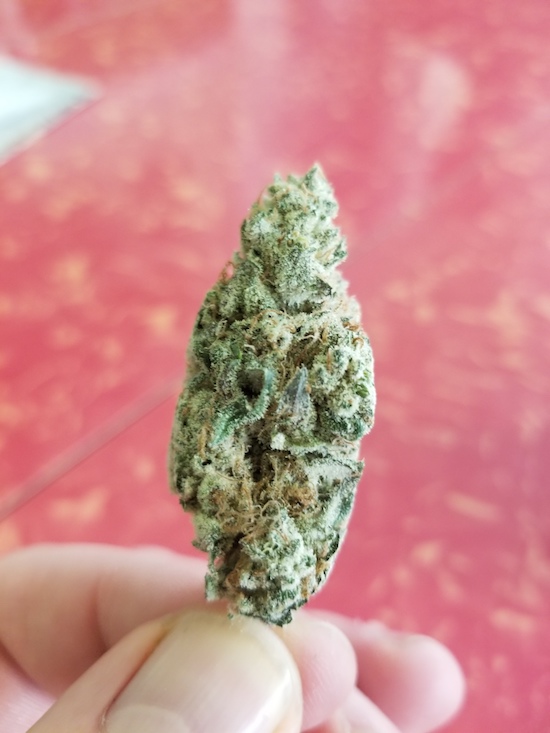 Kannibox is a one-stop sample shop and delivery service. They will begin service soon. Sign up today to be first in line.
There are many other cannabis box options coming your way, soon, especially around holidays—why not start thinking up your own cannabis boxing idea for gifts and to introduce newcomers? We're on the vanguard of legalized marijuana, so the options are unlimited to what you come up with. We are all making history here. Go for it!
Now it's time to light up!