Now, a bit late, we have preliminary results. These are from the 69,000 people who voted by mail early. It's hard to tell what exactly will happen until we know how many people voted on Election Day, but here's what it looks like so far: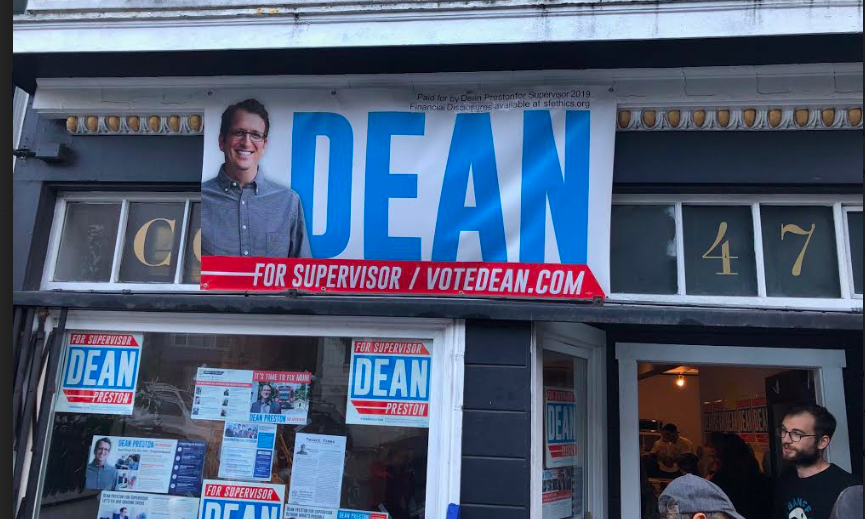 Sup. Vallie Brown leads challenger Dean Preston by 667 votes, 3,443 to 2,776. That's a big percentage, but not a lot of votes.
Suzy Loftus is ahead in the district attorney's race with 28.8 percent of the vote, and Chesa Boudin is in second with 22.9. But in the preliminary ranked-choice voting run, Loftus comes in first and Nancy Tung is in second.
Proposition A, which needs 66 percent, it pretty close at 63 percent. Given how conservative this early vote total looks, that's probably good news.
Everything else is over.
Prop. C, the Juul measure to overturn the city's ban on selling vaping products, has lost. Prop. The Uber tax has passed. The teacher housing measure has passed. The dark-money measure has passed.
So now it's all about what the Election-Day votes show in D5 and the DA's race.