Artist Victoria Wagner, a former pastry chef and wedding cake-maker , says she's always been a sculptural thinker. But she didn't work with wood until a piece of a tree being cleared swung by her and fell nearby, giving her what she describes as a "stroke of insight."
That event led her to a change of medium: Along with her colorful paintings, Wagner's solo show, Everglow at the Maybaum Gallery (through October 15), features sculptures made with salvaged redwood.
The artist, who lives in Camp Meeker, an unincorporated area in Occidental, says she loves working with the natural material. "It's very hard wood that's quite buttery and has a certain story to tell," she said. "It's just so sexy. It emanates a kind of energy that's incredibly beautiful."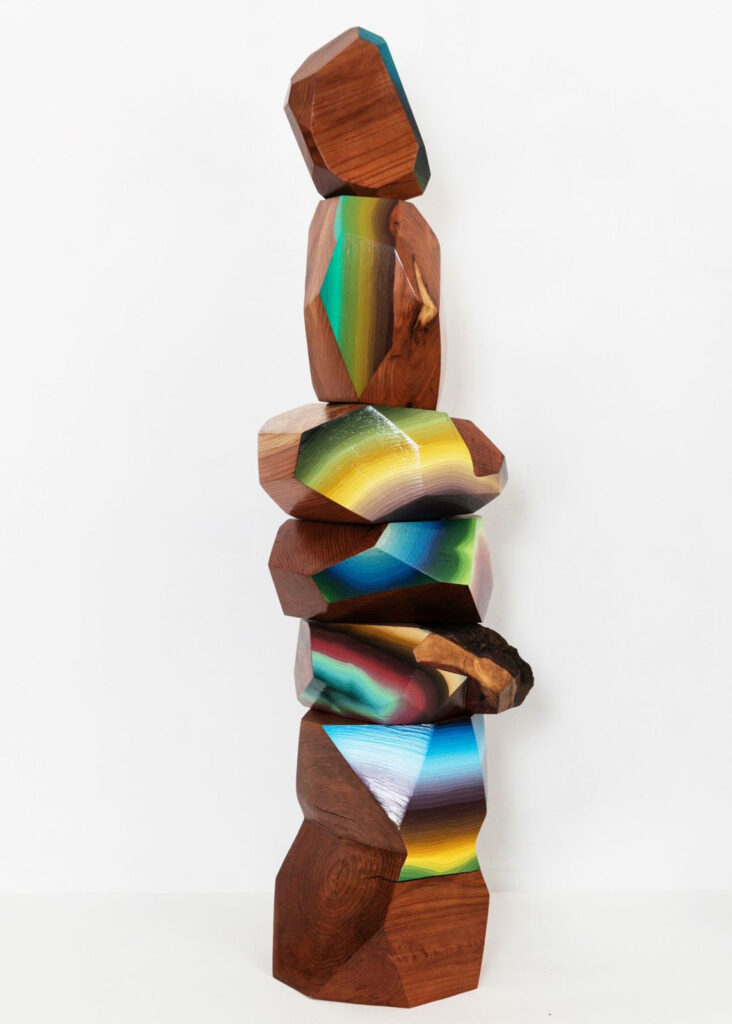 Some of the redwood that Wagner uses in her pieces comes from trees cleared in the 2017 Tubbs Fire, which scorched tens of thousands of acres across Napa, Sonoma, and Lake counties, killing more than 20 people.
With the Glass Fire now burning in Napa and Sonoma counties, it's particularly striking, even moving, to see Wagner's redwood sculptures, which she has cut, shellacked, and painted with colors often described as jewel-toned.
Wagner, a teacher at the California College of the Arts, says in her use of color, she's playing with what she sees, using gold because of its ties to alchemy. She thinks presenting colors in relation to each other affects our emotions.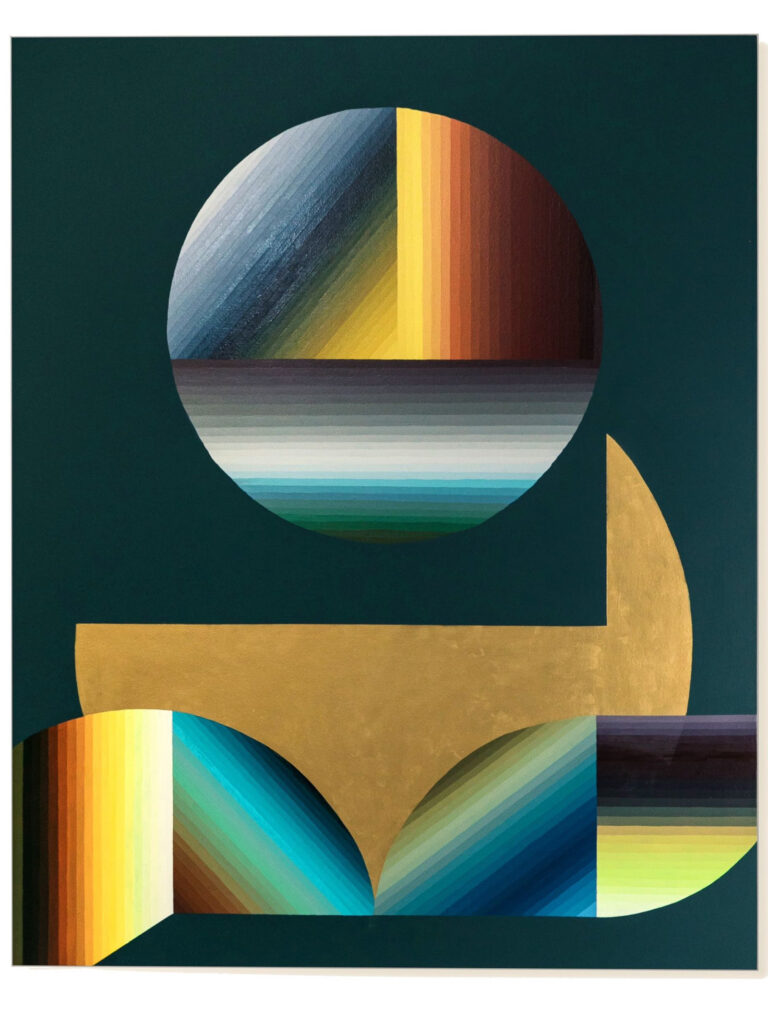 "I think of spectrums as being a metaphor of us moving through emotions. I don't ever mean for my work to be bright or happy or rainbow-y," she said. "The journey from one tone to another on the spectrum will creates a sort of musical harmony, and it has a way of visually uplifting us. I don't know the science, but I know how it makes me feel and how other people tell me it makes them feel."
Wagner's work explores climate collapse as well as resilience. She says she wants to pay tribute to what's happening in the area and the transmutation of things. Wagner has been in contact with a woman who just moved back into her Santa Rosa home that was rebuilt after the Tubbs fire. The woman told her that she read about Wagner's work and wants a piece in her home. Wagner asked the woman if it felt sad to be living on the site of her former house.
"She said this house is so much better—it feels triumphant," Wagner said. "So many beautiful things come out of setbacks. It's time to recognize how much the shadow side is part of our light."
EVERGLOW
Through October 15, free
Maybaum Gallery, 49 Geary, SF
Appointment Only- to schedule please email: info@maybaumgallery.com or call 415-658-7669
More info here.