I have to admit that I never fully understood some of the terms used around extracts. They sound exciting and help sell product, but what do they mean?
Jetty Extracts was so excited talking about their new solventless extracts at Hall of Flowers, they invited me to see how extracts were made at their home base near the Coliseum Bart station in Oakland.
Great, I would learn first-hand.
Jetty's massive compound used to be a cement factory, and they preserved the factory feel while streamlining it for their own purposes; making strong, effective cannabis concentrates.
I have always considered Jetty and its products to be top of the line. I am a big fan of their Dablicator where I can actually dial my own dose, be it for a bowl, joint, or rig. I was excited to see their process and understand concentrates a little better.
My field guide was Nathan Ferguson, master extractor and co-founder of Jetty, who provided me with a fun and educational tour of the facility.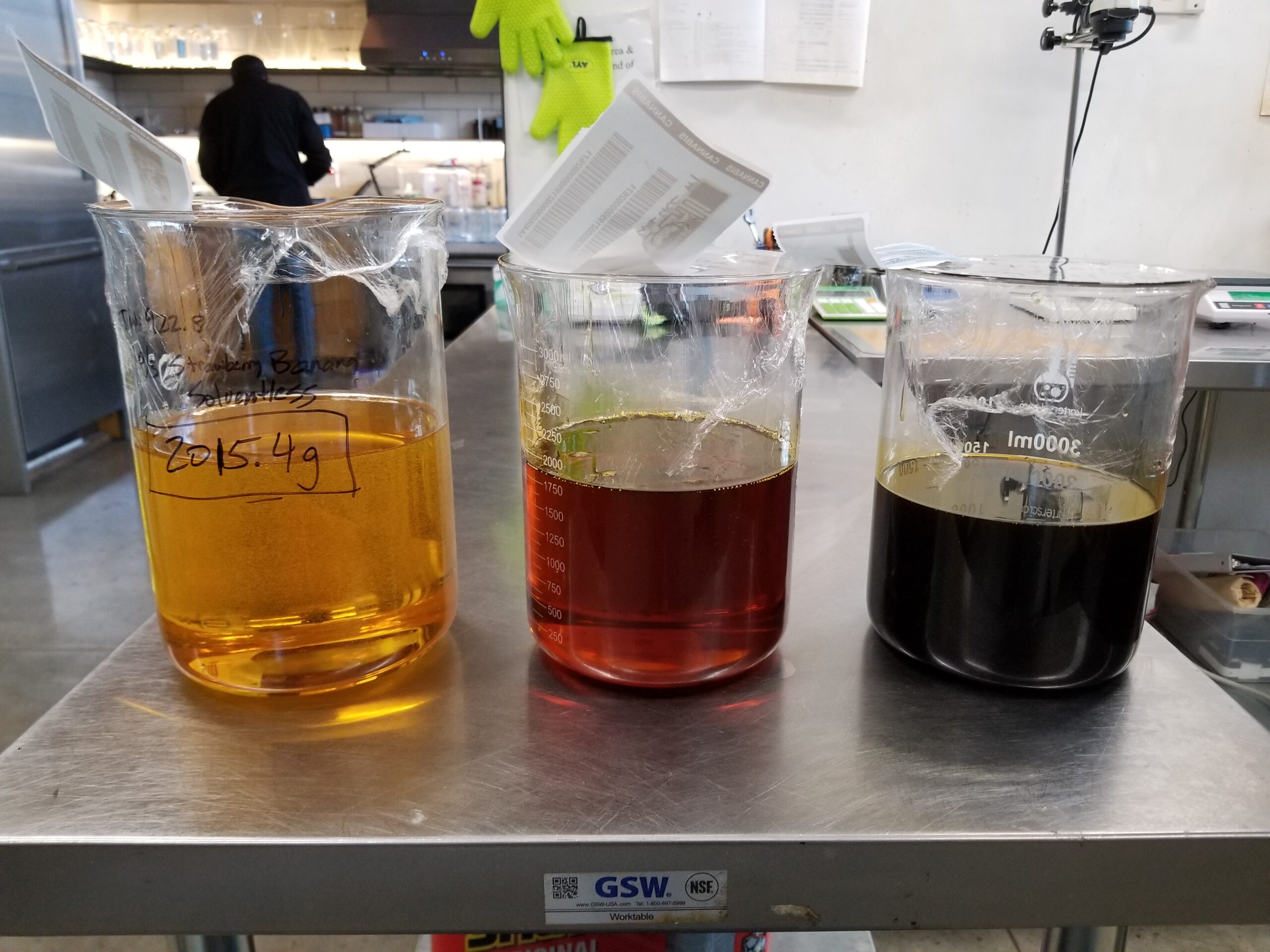 First off we tackled a question that I'll admit has puzzled me. Why do we call certain rosins and resins "live"? Nathan's answer is simple. Live resins are made by chopping down the cannabis plant and quickly freezing it within an hour of being cut. The plant thinks it is still alive because it still has living characteristics due to having been frozen so quickly after harvest. Its aromatic terpenes are preserved and the trichomes do not get degraded, so that is all saved for the final product.
Jetty has three giant walk-in freezers full of these ice-cold weed bags. They hold 12 to 15 thousand pounds of cannabis each. That's 45 thousand pounds of freezer capacity, on site. They smelled ever so slightly of a crisp, weedy, almost-holiday aroma—frosty and refreshing.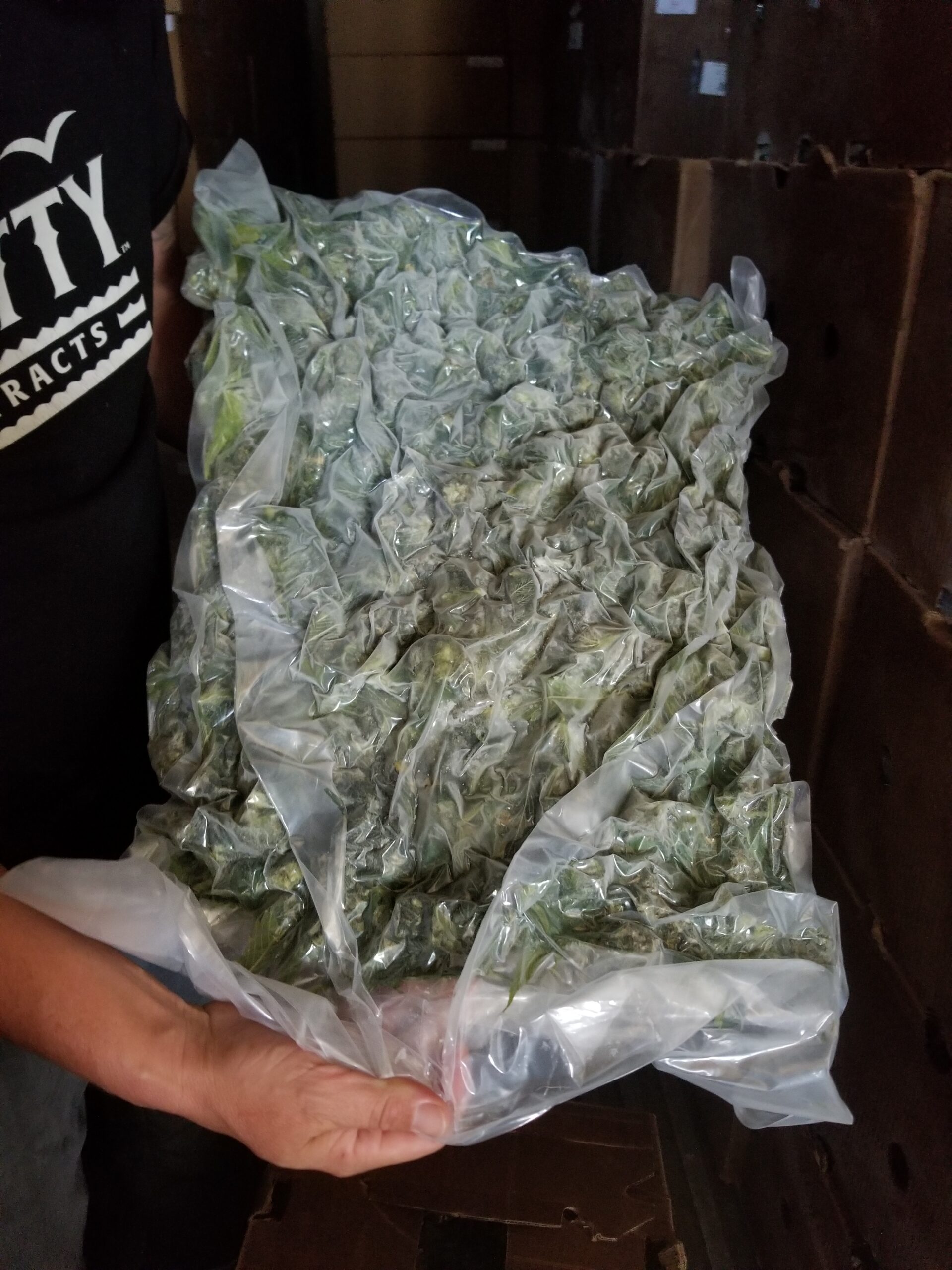 When making live rosin, those frozen bags are then transferred to a big mixer that is loaded with cold water and ice. The entire mixture is agitated, breaking off the trichomes on the frozen cannabis, which drift down to the bottom and drip out into a mesh bag. Most other ways of extraction use a solvent or other means that interfere with the plant and take you further away from that true, clean extract experience. That is why the fruit of this labor is called solventless—nothing but frozen "live" cannabis, water, ice, and some shaking going on. Simple.
That mesh bag is then taken to a subzero oven to dry out. When it comes out of the oven, it looks like a grey powder, and is carefully measured and put into wax paper bags. These bags are then taken to a heated press where the wax bag is smashed and heated for two minutes. Voilà! Much like batter bubbling up from the sides of a waffle iron, hot, sexy rosin oozes out the sides as the powder liquifies.
From that point, the rosin concentrate is transferred into small bowls for dabbing, into cartridges for vaping, or joints for infusing.
Of course, Jetty still does its original extracts made with solvents, like live resin and distillate. Hydrocarbon extraction methods are used on live frozen cannabis to create live resin. When the butane gas is combined with the cannabis, it causes the chemical extraction of the THC and terpenes in the plant matter. This is done at extremely low temperatures and uses chemicals to slice off the trichomes.
Nathan described the three levels of quality—distillate, live resin and ice water aka solventless—as the good, better, and best qualities. He said the future is in the solventless method for the best quality product.
He also said that some strains used in making live rosin don't hold up to this process, so you won't see them as concentrates such as Jack Herer.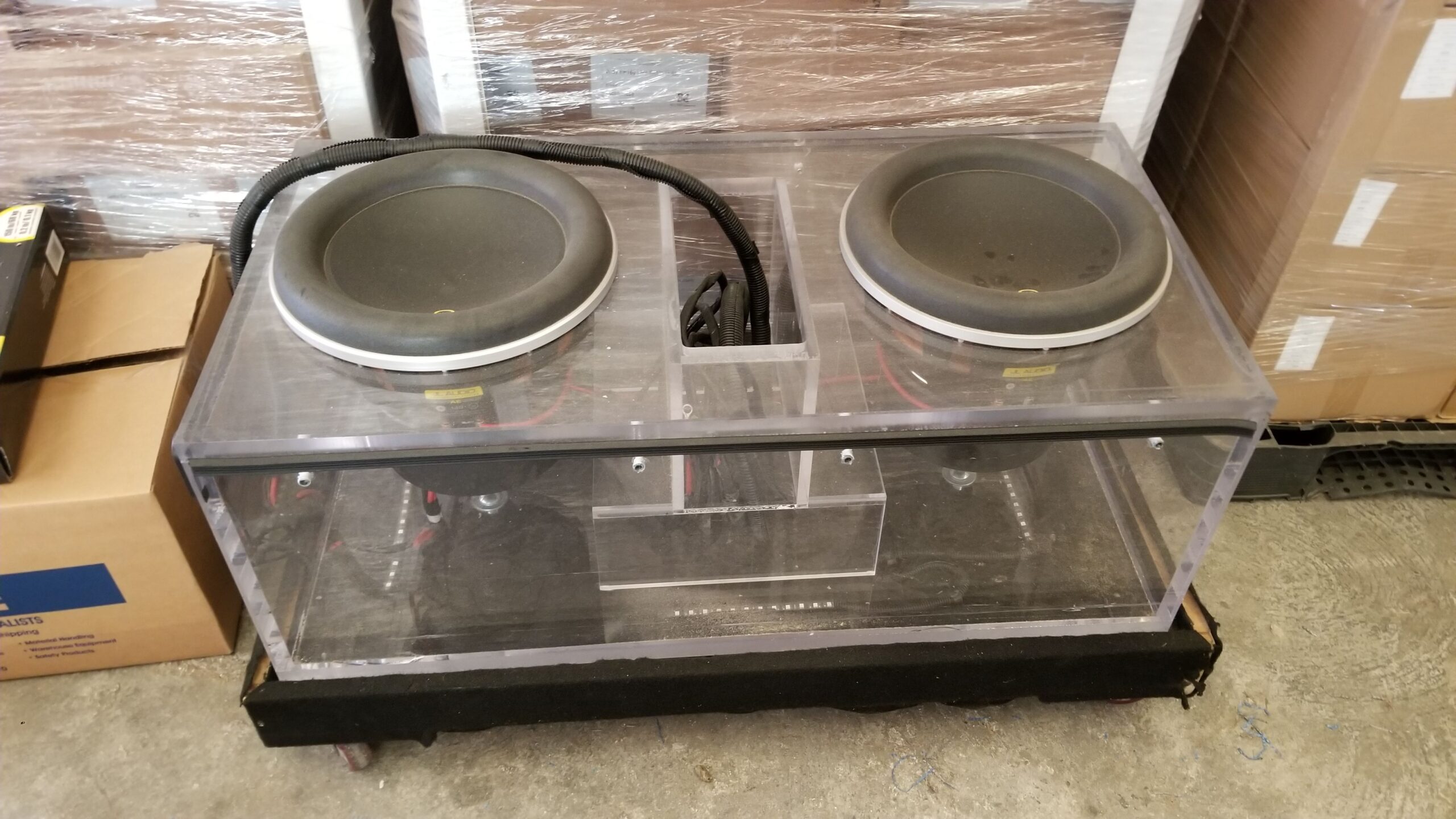 I asked him about the next level of pure when it comes to extractions, after the ice and water method. Nathan took me to an outer building and showed me the answer—sound. That's right, sound waves can break the trichomes off of the plant using vibrations. He showed me two big old speakers they had set up for parties with a box containing a series of drawers filled with screens on top of it. The screens become finer, the lower down the drawer. Get your DJ to drop some big bass notes and crank up the sound, and you can extract your weed as you dance the night away!
Being a DJ, you know I liked that idea. Just get a weed attendant to switch out batches throughout the night, and tend to the filters and drawers—now that's entertainment, and a totally marketable idea. "Go home with the extracts you danced to create!"
I left with some nice samples tucked in my bag, and a new knowledge of extracts, as well as respect for Nathan and other master extractors who use their scientific know-how to improve the quality of our stoner lives. It's not "just" weed, it's science too!
My thanks to Nathan and everyone at Jetty for showing me around. Now it's time to light up!