What does the interior of the mind look like? Painter Alexander Kori Girard might have gathered an inkling through his exploration of color and modern cuneiform.
Girard became obsessed with drawing in the fourth grade, and remembers his teacher on multiple occasions getting overly upset with him for drawing instead of paying attention to class. Inspiration for his creations has been building and evolving ever since. Earliest influences were familial; as a fifth generation creative, he is co-director of Girard Studio, an entity he created with his family to steward the vast design legacy of his grandfather, designer Alexander Girard. His well-known ancestor is a major influence on all aspects of the younger Girard's life.
"I have always sought to understand creative practice, both my own and those around me, through studying the many forms it can take; music, poetry, theology, anthropology, botany, architecture, psychology, food practice, etc.," he told 48hills.
Girard described his work as multicultural, curious, and enigmatic. He is specifically interested in how psilocybin, ayahuasca, and other forms of plant medicine can inform the creative process over time. His colorful, organic shapes and markings on canvas reflect a kind of tableau vivant indicative of this observational exploration.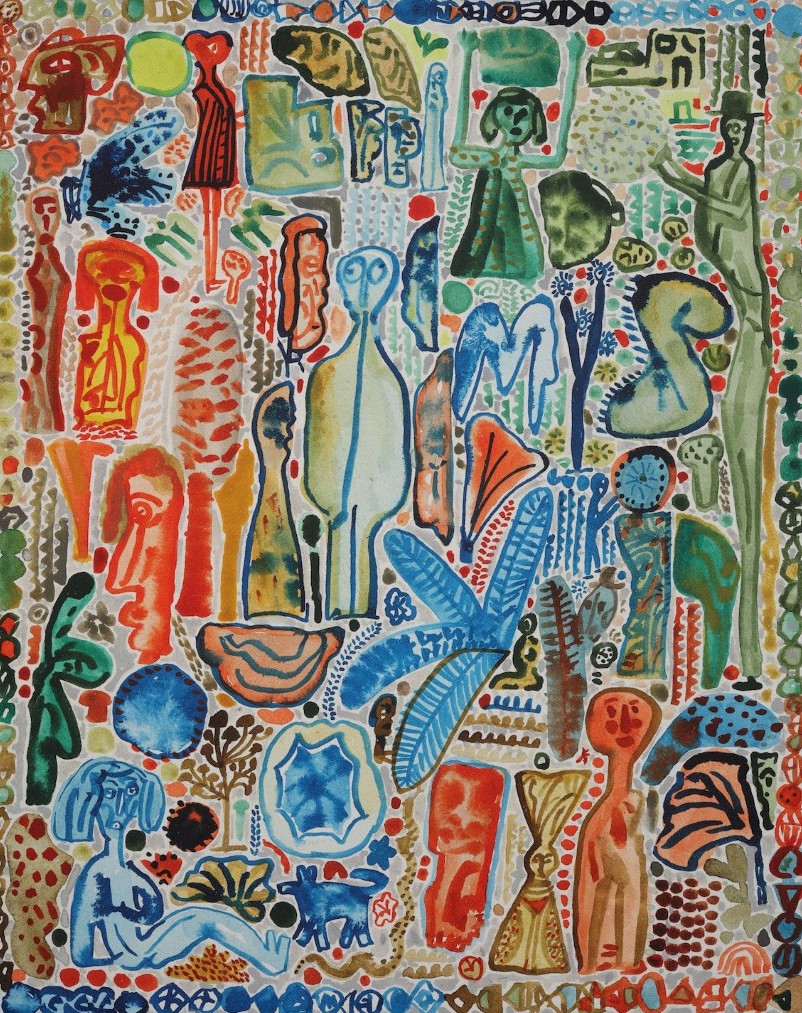 The subject matter of his most recent work came in response to our society's growing dependance on electronic devices, as well as the devastating impact humans continue to have on our planet. He has found himself iterating on a loose natural landscape of beasts, plants and shapes interacting with their surroundings and one another. It is Girard's hope that his paintings, at the very least, can serve as a reminder to go outside and notice the world that surrounds us.
"I find that each time I express a version of this idea, I am further grappling with what our future looks like and how we can continue to understand deeper levels of consciousness shared between all living things," Girard said.
The artist grew up in Santa Fe, New Mexico and moved to the Bay Area in 2007, residing in San Francisco for a year before moving to the East Bay. After a four-year hiatus in Los Angeles, he returned to the Bay in 2015 and settled in North Berkeley. His home near Cedar Rose Park, inside a small separate unit in the backyard, is where you will find him most days.
"I prefer to paint or draw in the natural light," Girard said. "But oftentimes, I find myself working into the night enjoying the peace and quiet after the official workday is done."
An outdoor space that sits in between his house and studio is an area he takes advantage of as well, relishing the temperate climate of the East Bay. Girard spent much of his early career creating work in a mobile studio as he traveled around the world. After that experience, he can make do with limited supplies and space.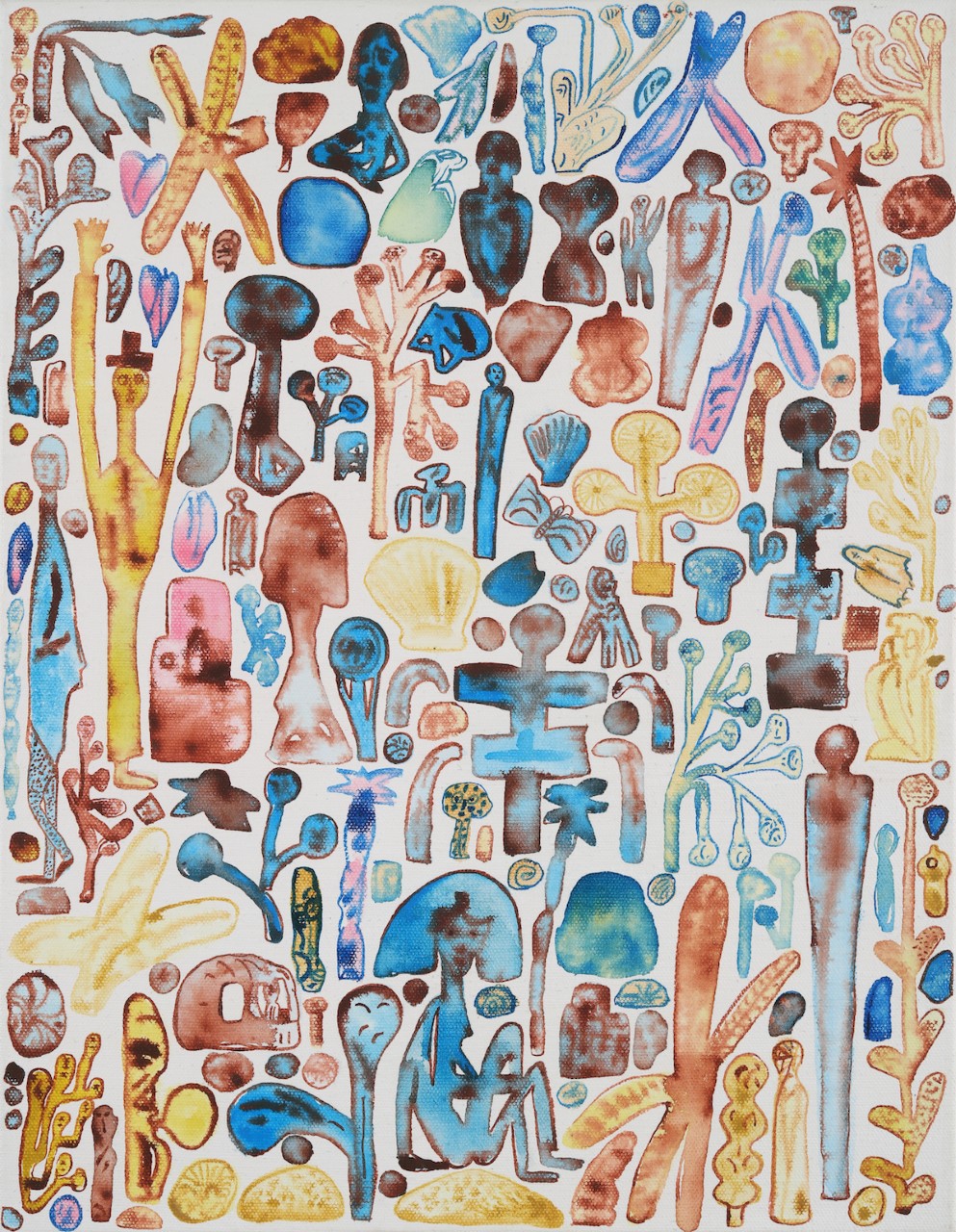 Girard is extremely interested in Buddhist studies and various types of mindfulness practice. Also curious about how the many kinds of body movement can affect creativity, he has discovered that when he engages in physical activities like a daily walk, his creative flow is more open.
A shift occurred for Girard over the last 18 months, challenging him on so many levels. "The collective loss we all experienced, the social isolation, the grave inequities it has laid bare can be overwhelming in certain moments," he said. The artist has spent a lot of time thinking about the potential for change that the pandemic has brought about, both globally and personally. He just welcomed the arrival of his first child.
The birth has brought things into new focus.
"It has slowed things down, distilled what is important and allowed me to take a deeper look at things that were much easier to ignore in our pre-COVID hustle," he said.
Continuously creating new work, Girard is focused on upcoming exhibitions and site-specific commissions. Recently, he opened two solo exhibitions; "Loose Tight Ambidextrous" at Curators Cube Gallery in Tokyo, this September and "A Song for Water," closing on December 30 at Johansson Projects in Oakland.
Girard feels that art serves many important causes in a community. "As we move forward as a species, I think it is important to continue to acknowledge how healthy creative expression can help us connect and build a more sustainable future through genuine connection with each other and our surroundings," he said.
For more information, visit Girard's Instagram.