The judge whose comments about District Attorney Chesa Boudin are being widely cited by supporters of the recall campaign has changed his mind—or at least, his tune.
Judge Bruce Chan lashed out at the DA's Office in September, suggesting that Boudin was spending too much time on national criminal-justice reform issues and not enough prosecuting local cases.
Instantly, Boudin's opponents took to social media to use the statements to attack the DA.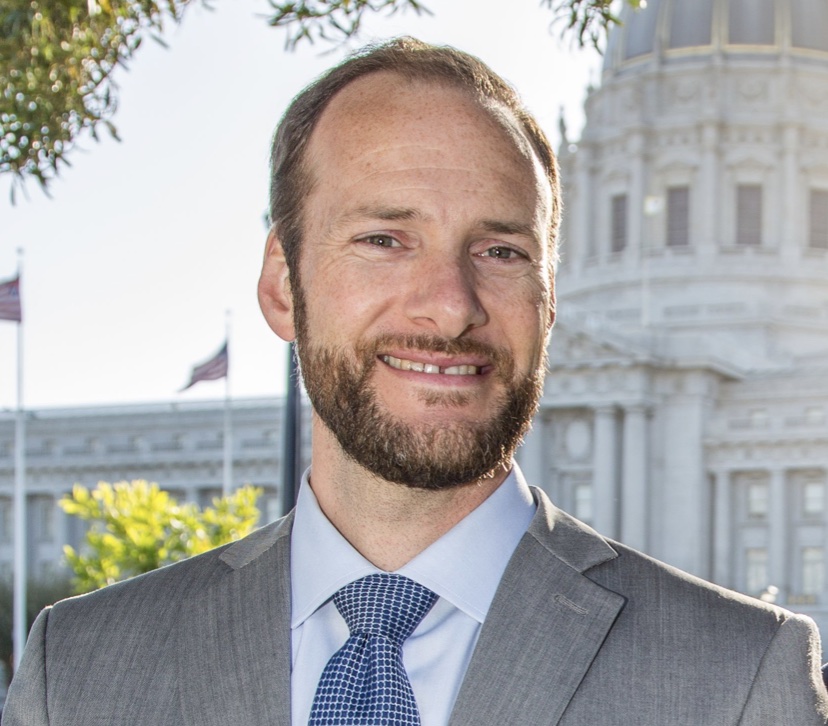 They have since been recycled into push polls and political ads.
That type of commentary from the bench is, some experts say, badly out of line. Martha Goldin, a retired Los Angeles Superior Court judge, told me that it was "entirely inappropriate" for a sitting judge to issue statements of this sort, particularly when they can be weaponized by an ongoing political campaign.
"It was just bad," she said. "You don't do that from the bench in a courtroom when there wasn't the slightest reason."
Chan later called Boudin personally to apologize, apparently realizing that his comments were going to become part of a political campaign. Judges are, of course, by law and tradition, supposed to stay out of most political campaigns.
But while the news media, which seem to be on a campaign of their own to discredit a reform DA, jumped all over Chan's wild criticisms in September, nobody has noticed that Chan issued a very different statement last week.
The case that set off Chan the first time was a relatively routine gun case that the public defender wanted to dismiss. The more recent case is more complex, and raises more important questions.
In 2004, an 18-year-old named Marcos Reis-Campos shot and killed 35-year-old Luis Fuentes at 24th and Hampshire Street. The killing was part of the brutal, violent feud between two rival Mission gangs.
The cops and the prosecution portrayed Fuentes as a good family man, killed for no reason as he walked with his 6-year-old son. During the trial, a police officer investigating the case said he had no knowledge that Fuentes was a high-ranking member of MS-13, a violent gang, or that he had recently ordered the killing of an associate of Reid-Campos.
Reis-Campos claimed self-defense, saying that he feared Fuentes was trying to kill him.
A jury sentenced him to life in prison.
The state Court of Appeal eventually ordered a new hearing on the case, which came before Judge Chan.
The Appeals Court said that in the original trial the prosecution and the cops withheld from the defense information that could have substantially changed the outcome.
Lawyers for Reis-Campos wanted a new trial—which, most likely, would have been impossible for the DA's Office. Retrying a case where many of the witnesses have died or disappeared is rarely successful.
So after Boudin personally spend a lot of time researching the case, meeting with Fuentes' family and reviewing the evidence, he decided that it was likely Reis-Campos would not have gotten life in prison if that jury knew the person he shot was also a violent gang member who could have and might have shot him first.
So they settled on a new sentence of voluntary manslaughter and use of a gun, which all sides and the judge agreed what he likely would have gotten if the jury knew the truth, with a sentence of 21 years. Since Reis-Campos had already served that much time, he will be released on parole.
Judge Chan, who is by no means a soft-on-crime liberal, had nothing but high praise for Boudin in this case. From the transcript of the Dec 17 hearing:
Let me just say one other thing as well. I think it's important to point out that, even though many would see this as an insight into the obvious, that this particular District Attorney had nothing to do with the original trial. That should be made abundantly clear. This trial happened in the past and there has been a lot of litigation over the years with different administrations. But it's the present administration and its commitment to transparency that has produced what I believe to be the only justifiable result under the law as it exists today. So it's the present District Attorney and the two Assistant District Attorneys who are here that discharged their ethical responsibilities in a way that most District Attorneys strive to do and they've done so.
So far, that hasn't appeared in any other news outlet or campaign ad.
I reached out to Judge Chan through the court's media office, but he hasn't responded.