Director of Galería de la Raza Ani Rivera says the Caravan for the Children campaign started in response to a shocking 2020 ACLA report that, three years after the beginning of Trump's disastrous "zero-tolerance policy," the US government still hadn't reconnected 545 refugee children with their parents. She knew something had to be done, and she was clear on what her legendary community gallery's role would be.
"We knew we would bring the art," she told 48hills.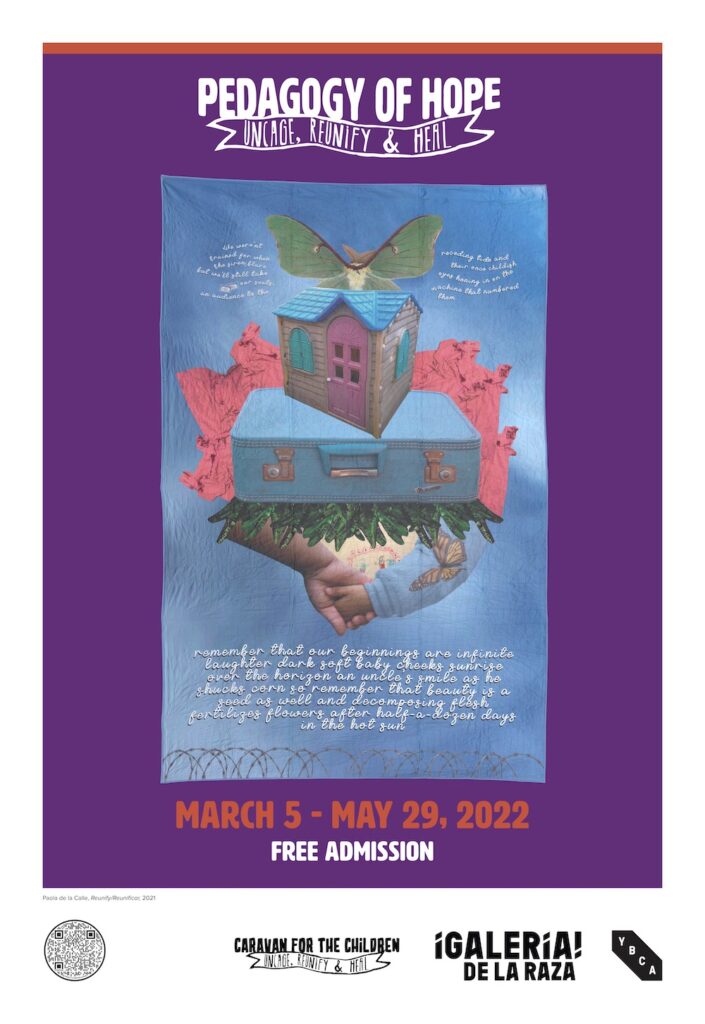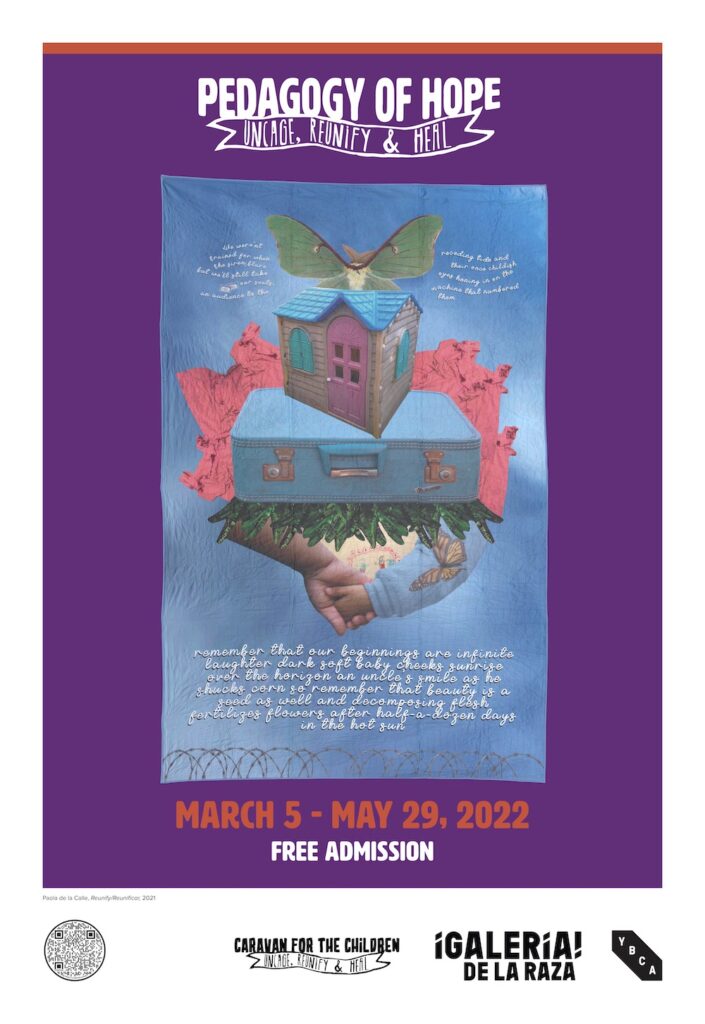 And that's what they did. Galería de la Raza resident artist Paola de la Calle created no less than five quilts for the gallery's textile-and-photo exhibition in collaboration with the Yerba Buena Center for the Arts, "Pedagogy of Hope: Uncage, Reunify, Heal." The show, which runs through May 29, is part of the nationwide, 100-day Caravan for the Children campaign that demands the reunification of children still in the custody of Immigration Customs Enforcement. Along with the Galería, CARECEN SF, Chicana/Latina Foundation, Instituto Familiar de la Raza, and Latinx Racial Equity Project are involved.
The exhibition will take centerstage on Fri/25 at YBCA's "Reawakening Celebration," a get-together to revel in the re-opening of the organization's 701 Mission Street space. Galería de la Raza will lead a blessing for the space, and Samora Pinderhughes' exhibition and album, "The Healing Project" awaits visitors as well.
"A lot of my work deals with borders and identities," said de la Calle, a Columbian American artist. "My family is an immigrant family, and this felt very personal. I love collaborating with Galería—we need to have art as part of this movement."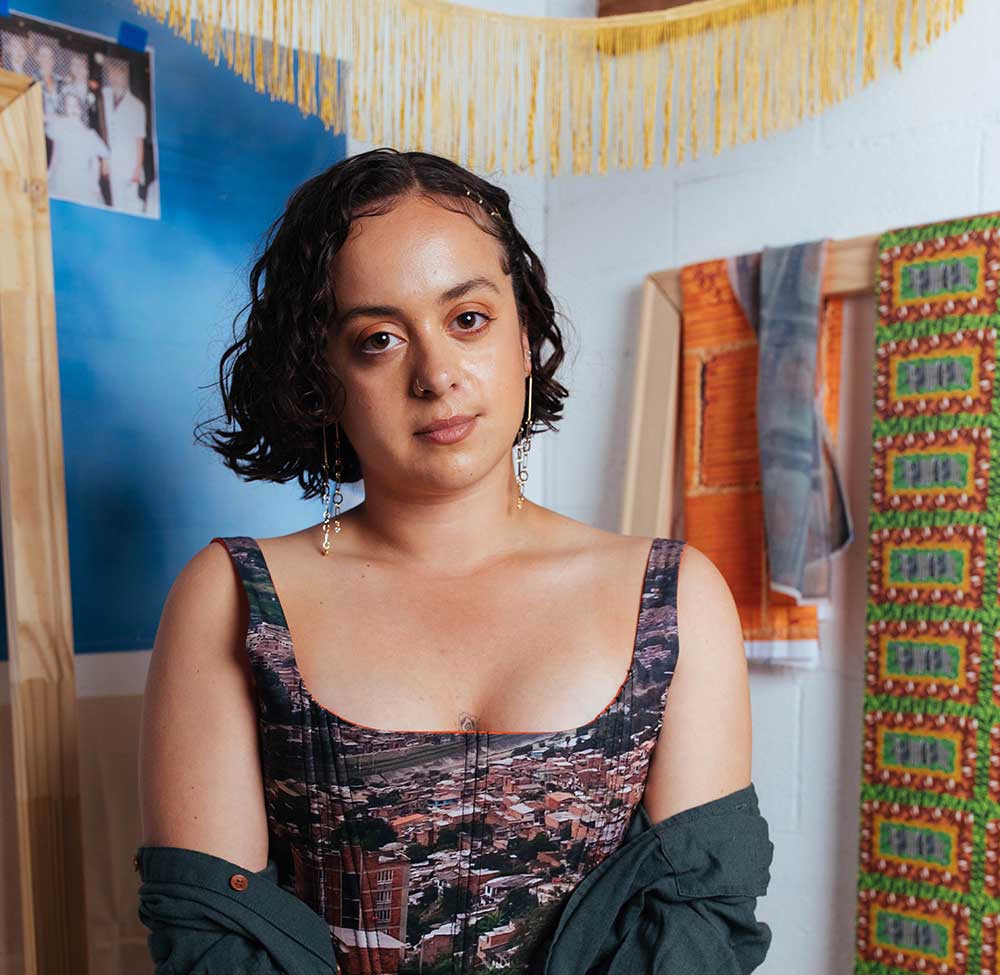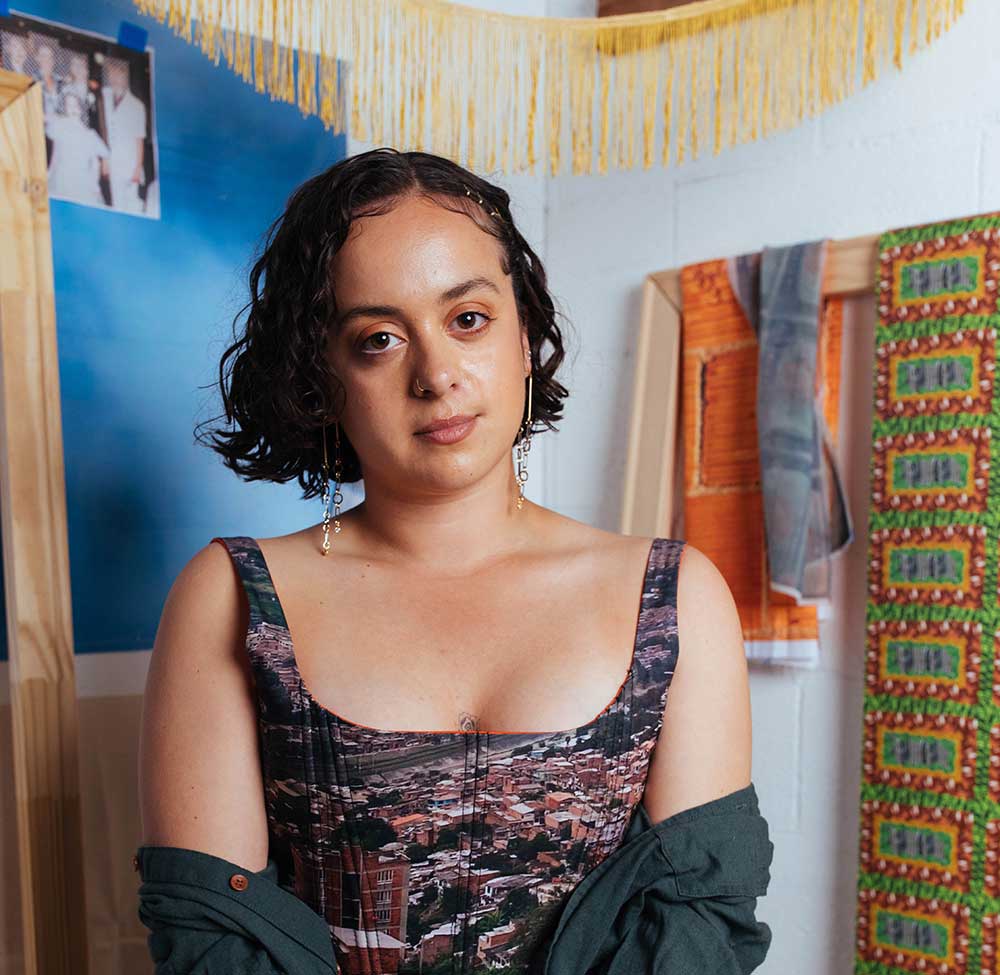 De la Calle didn't know at the beginning she would make quilts. That plan came out of talking with others, and was inspired by the AIDS Memorial Quilt. She did know, however, that she wanted to make something that went beyond the horrors experienced by the families who were separated.
"We were looking at news articles that show children being tear gassed, and a lot of that is really painful and can retraumatize people who have crossed the border," she said. "Quilt-making is by nature a community event. We thought, 'How do we get multiple voices, and how do we create joyful stories?'"
And so, along with the quilts, the project features the poems of 10 Central American poets that offer different perspectives on liberation and resistance. Having visual art along with poetry can be a catalyst for change, de la Calle says.
"Art can help create a narrative," she said. "Sometimes it's like a bridge. In the history of political art in Latin America, there are graphic posters we see that help us remember moments. The quilts are trying to be part of that, with literature as well. The words are on them, so if the imagery doesn't trigger something, maybe the words will."
Those graphic posters from historic social movements found their power in being accessible to everyone, says Ivette Diaz, the program coordinator for Galería de la Raza.
"They're showing the message in the fastest way as possible, and they're easy to make and to reproduce," she said. "We're trying to capture that as well, and make sure public art can stay public."
Martin Strickland, YBCA's director of curatorial projects and public experience, says his organization was excited to provide a home for an exhibit—particularly in the hopes that it might help raise awareness over injustices committed against children by the immigration system.
"The pinnacle of all this is to actually take action," he said. "Everything visual serves as a foundation for that."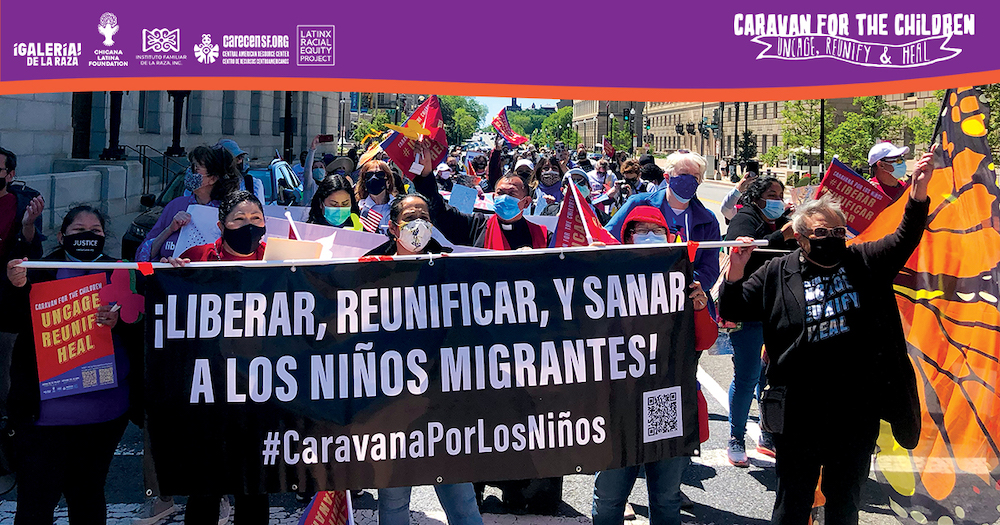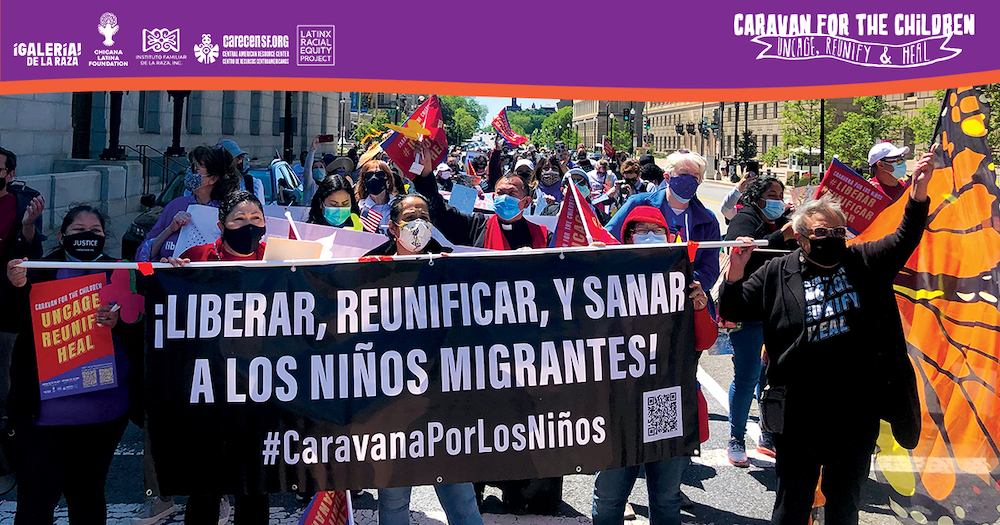 To that end, "Pedagogy of Hope" offers two, accessible routes to make one's voice heard on the issue. The exhibition has postcard writing stations and figures an Action Network petition prominently. Both methods of speaking out against immigration injustice will send attendees' thoughts to the Department of Homeland Security, the Department of Justice, the State Department, and the Department of Health and Human Services.
"These are the four strongest agencies of power in the US," Rivera said. "Our call is they reunite families, and we demand they do it quickly, and be more transparent."
YBCA REAWAKENING CELEBRATION Fri/25, 5:30pm, free. Yerba Buena Center for the Arts, 701 Mission, SF. More info here. PEDAGOGY OF HOPE: UNCAGE, REUNIFY, HEAL runs through May 29 at YBCA. More info here.