For thousands of years, humans have been hardwired to believe that we are the center of the universe. The Book of Genesis gave man "dominion" over all other beings on earth—and this anthropocentric (or human-centric) view was propelled by Greco-Roman philosophers like Protagoras and Cicero as well as Renaissance-era creators like Petrarch and da Vinci.
The way in which many people live their lives today—treating the planet like it's theirs to destroy—is evidence that they still (consciously or unconsciously) assume this "truth" to be self-evident.
The MYR multimedia exhibition (at McEvoy Foundation for the Arts through Aug. 27) uses immersive works based on science, technology, and speculative fiction to poke holes in this paradigm of human exceptionalism and remind us that we are, in fact, blips in the universe who may not make it much further if we continue to destroy the world around us.
Curated by Elizabeth Thomas, the exhibit includes a number of provocative pieces exploring the damage wrought since the Anthropocene epoch, when human activity became the dominant influence on climate and the environment.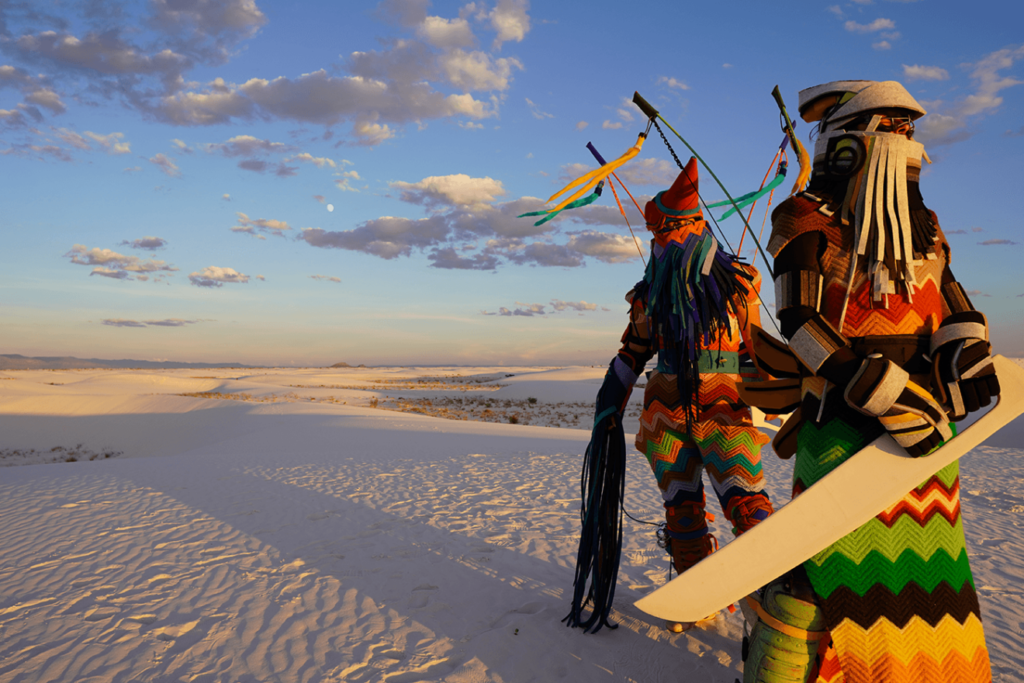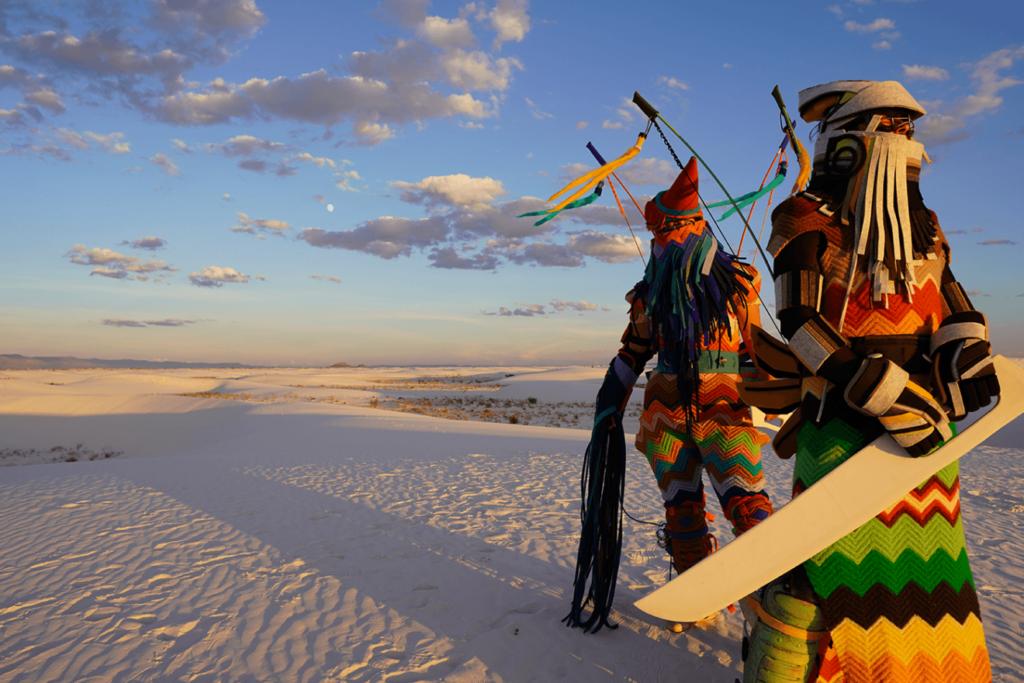 SF's Amy Balkin's photographic collection "A People's Archive of Sinking and Melting," memorializing random items from places around the globe in danger of disappearing due to climate change, and Oakland-based Rhonda Holberton's "Displaced Holes" sculptures, made from castings of holes she dug at still-contaminated former nuclear manufacturing sites, point to some of the devastating ways we've impacted the planet. 
But it's not all doom and gloom. Works like Candice Lin's "Verdant Curtain" tapestries, depicting scenes of abundant plants and animals thriving in the absence of human interference, and Miriam Simun's video work "I Want to Become a Cephalopod," invoking the octopus as an ecological model for being a better, more adaptive creature in nature, offer hope for a brighter future if we can only get out of our own way.
If all else fails, there's Heather Dewey-Hagborg's "Lovesick," an encased collection of 10 glass vials containing a custom-made oxytocin-spreading retrovirus that if digested might make us better nature lovers.
Complementing the MYR exhibition are six short films about such topics as creating interspecies affinities and the pernicious forces that led to our ecological instability (running concurrently in the gallery's Screening Room) as well as a related program series focusing on achieving greater environmental balance.
I spoke to Thomas, a Bay Area-based independent curator and writer and a Senior Lecturer in Curatorial Practice at California College of the Arts, San Francisco, about the inspiration behind the show, maintaining a balance between gravity and playfulness in the exhibit, and what she hopes viewers walk away with.
48 HILLS Why name the exhibit after "a unit of measurement equaling a million years"?
ELIZABETH THOMAS The title came about in the early stages of the show. I was reading a book called Mindfulness that talked about time illiteracy—that most of us don't have an understanding of time into the past and potentially into a future without us on Earth. So I thought it was interesting to think about the unit of measurement of a million years as opposed to the way we think about centuries as a way to reframe and rethink our place and scale ourselves appropriately.
And then the show kind of came to be more about centering us not just in time but also in relation to the complexity of all these other things around us. All this stuff in the popular consciousness about octopus intelligence and the microbiome in our stomach affecting our moods seem to be converging to tell us in different ways that we don't understand anything yet about how the world works and what we need to be doing in it to live better for ourselves and the planet. And so across all these different areas, we keep learning things about how complex nature and the systems that surround us are, and even ourselves. Humankind was in the past all those things.
So the title, MYR, was just a gesture to this idea of reframing our consciousness about ourselves and our place in the universe.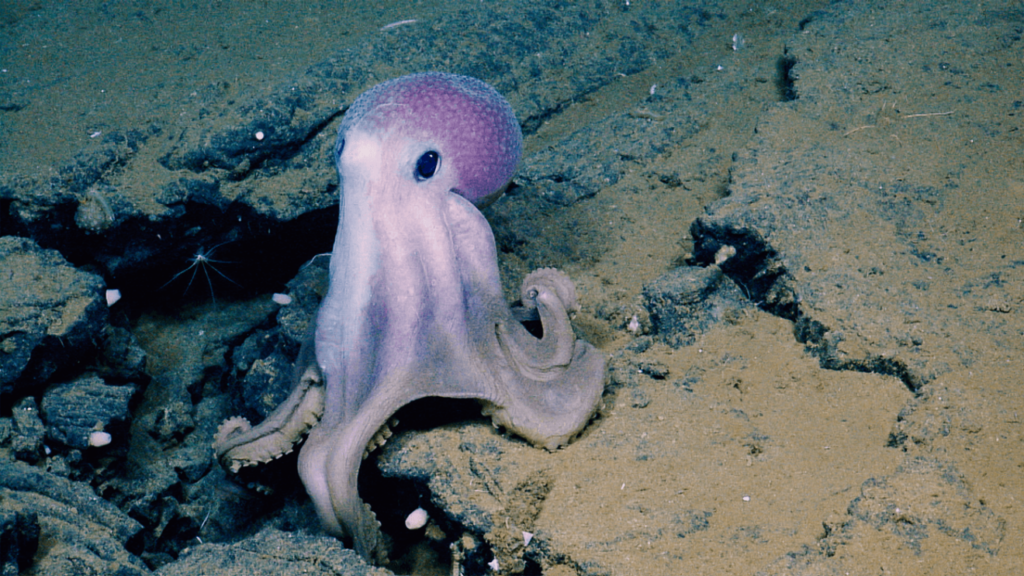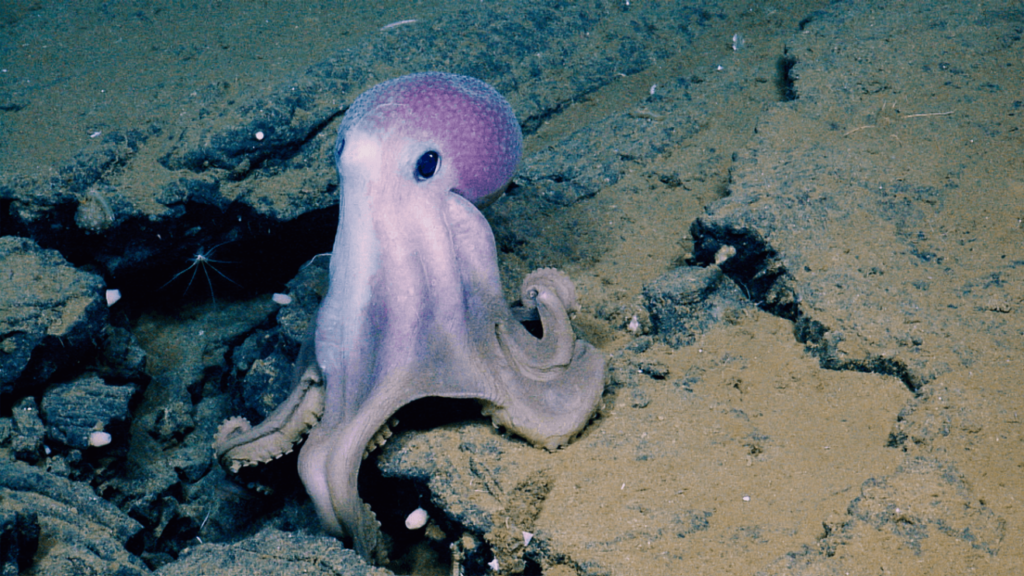 48 HILLS We live in a world where many still doubt climate change. With that in mind, why was it important to incorporate pieces that meld scientific fact with speculative fiction in the exhibit?
ELIZABETH THOMAS For lots of people, talking about science fiction is the way we get to imagine a possible future. There's a lot of apocalyptic speculative fiction out there about climate collapse and climate disaster and, of course, post-apocalypse. What I was interested in was some of the artists who play with fiction and imagination. Like Heather's piece, which becomes a bit of fiction, is based on the science of a virus that she made.
We need to understand the realities, but we also need to understand it's not too late and that there are people that help us think forward either through fact or a melding of the two. I didn't want to put anyone in the show that was totally fictitious. So all of them are based on some understanding of science or the projection of science. Yet, some of it seems so impossible—even when it's real.
48 HILLS Climate change is a very heavy topic. How did you maintain a balance within the exhibit between art that depresses and art that enlightens and delights viewers?
ELIZABETH THOMAS I thought about whether we should make the screening room a much more straight-up documentary space because I felt a little guilty not focusing on the urgency of the present moment.
But then I felt like we are getting that from other places, and that's probably not what art is best at. It's better at putting forward some ways of reframing how we think about things.
So for the "I Want to Become a Cephalopod" project, it seems kind of kooky to learn to move like an octopus or to think about the octopus as a paragon of thinking forward about how we might adapt. But then you look into it and realize that there are all kinds of things about how we use our bodies or how we think about what a group consciousness is that are pretty relevant. And the mechanism for which you do that is a somatic movement exercise, which can seem sort of absurd but is also a way of getting you to think in a broader sense that maybe we don't always have to look to the technology of the future and to digital and machine things to think about how we might adapt.
But there are things to be learned by looking backward or to the side, like a lot of the indigenous practices like selective burning that have been done for a long time to control forest fires. We realize that there's wisdom in these things that we may have discounted as being naive as opposed to that western industrial capitalist monster of progress.
In the show, even with Heather's piece, my fantasy would be that virus that increases feelings of love could get broken in the Supreme Court offices. Or people who need it would get it. It's the idea that maybe we just need to change ourselves because we are flawed in our construction. There's a bit of playfulness in it because I don't want the show to feel depressing.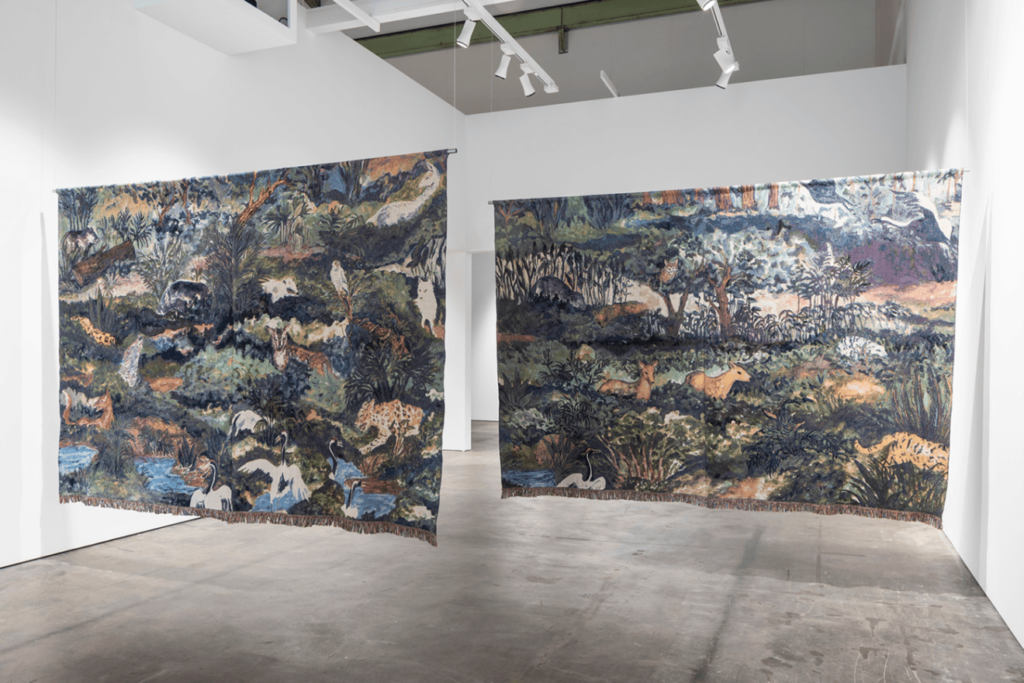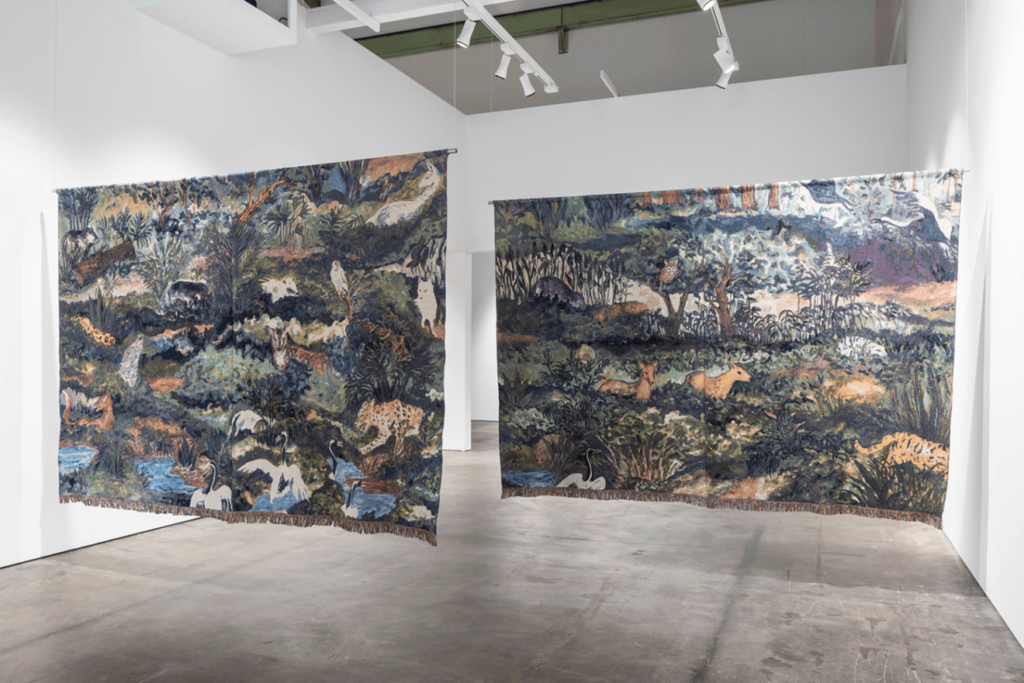 48 HILLS What do you hope people take away from the exhibit?
ELIZABETH THOMAS Things are happening all around us that are showing us that we as humans are not as exceptional as we thought, especially industrialized humans who have built machines and industrialized agriculture to feel apart from all of these things in nature in order to feel our superiority.
Most of the people going in there are probably going to have some feeling that that's wrong on some level, but maybe not realize the degree to which it's embedded in kind of everything we do and think. So just really opening up a sense of space for contemplating this reality of time and what our relationship is to the universe around us on Earth and potentially outside of it. And even contemplating the idea that humans might not exist, like all of these things are possibilities in the future. None of it is scripted yet, and I think part of the message is it's not over. There are things we can do and ways we can change.
It's funny because there's no tagline for the show, but it's a simple idea at its core: Here are different ways people can help us see these things about the world. It is about helping us reframe the way we imagine ourselves on Earth and our relationship to everything. It's populist at its heart because they all hit at things that are relatable to us—to all of us living.
MYR runs through August 27 at McEvoy Foundation for the Arts, SF. Free, more info here.