After moving from Britain to California in 2008, Lucy Walker witnessed her first wildfire on a hillside along a Los Angeles freeway.
"Why is the hillside on fire?" the two-time Oscar®-nominated documentary filmmaker (Waste Land and The Tsunami and the Cherry Blossom) remembers asking herself.
Even more perplexing than that initial blaze was the fact that area residents seemed blasé about the increasing frequency and severity of these conflagrations.
"It was terrifying and intimidating," says Walker. "I really couldn't believe that people weren't doing more about it. I couldn't understand why we can't just put these fires out."
It was her quest for answers that inspired the moviemaker to produce her latest feature-length documentary, Bring Your Own Brigade (opening at Embarcadero Center Cinema on August 6 and premiering on the CBS News app and Paramount+ on Aug. 20), a decade later.  
To investigate the catastrophic wildfire epidemic in her two-hour doc, Walker and her skeleton crew rode along with firefighters as they attempted to extinguish the most devastating blazes in California history, in and around Paradise and Malibu, which altogether claimed 88 residents.
She rounded out the incendiary footage she captured with up-close video from first responders and residents as well as interviews with survivors, firefighters, and experts theorizing on contributing factors like climate change, logging, and the eradication of indigenous burning practices.
I spoke to the director-producer about her findings, the challenges of shooting fires and interviewing survivors, and why it's so difficult for so many people to make the changes that could mitigate the risk of future wildfires. 
48 HILLS I read that this project was initially slated to be a short film, but partway through you decided to make it a full-length feature. Why?
LUCY WALKER Yeah, I was going to make a short film about the Thomas Fire (in Ventura and Santa Barbara counties), which was the biggest fire in California history. And then, by that summer, there was the Mendocino Complex Fire (in Mendocino, Lake, Colusa, and Glenn counties), which was even bigger, so I felt like I can't make a film about the second biggest fire in California history, can I?
Also, the fact that there had been a bigger one made me think, 'Well, we've got to look at the bigger picture. We've had the two biggest fires in California history within a few months. What's going on? And then I was kind of set to go when the next fires hit, those November fires in Malibu and Paradise. When they came along, I thought, 'Well, these are incredible case studies.'
48 HILLS What was it like to shoot so close to the fires?
LUCY WALKER I was absolutely terrified. You hear me panicking in the beginning of the movie and I was not close relative to the first responders and residents. Some of them are screaming in the traffic [as they evacuated], just panicking. So I really related to the people and to the panic because it's really scary.
48 HILLS Could you actually feel the heat from where you were shooting?
LUCY WALKER Did I ever feel the heat? That's a good question. I guess so. Yeah, and you can smell smoke more. But some of the [most immersive] footage was AirDropped to me from residents and responders who risked their lives to get those shots.
48 HILLS Some of the most painful scenes to watch were your interviews with wildfire victims who lost so much. I imagine that when you're asking them difficult questions, you're forced to take on the roles of journalist and therapist.
LUCY WALKER Yeah, it's a good way of putting it. I think that's always true with documentary filmmaking because you're asking people questions about some very traumatic stuff. I'm the one asking them the questions, but they don't have therapists. And some of the techniques I use will be a little bit like a therapist, as I'm certainly aiming to have a healing effect by the way that I interact with them.
My goal is always to give people a really positive experience in the interview process and for the interview process to be helpful to them as they process what's going on for them. So I do have one goal of the film benefiting them, and I think it does. However, I'm also a really ambitious documentary filmmaker that wants to make fantastic documentary films. So that's my other goal.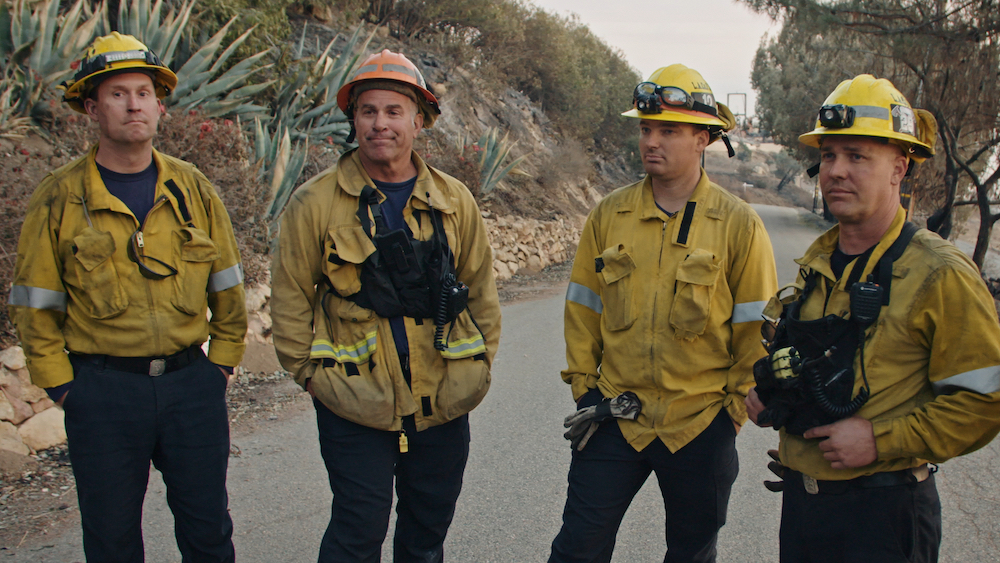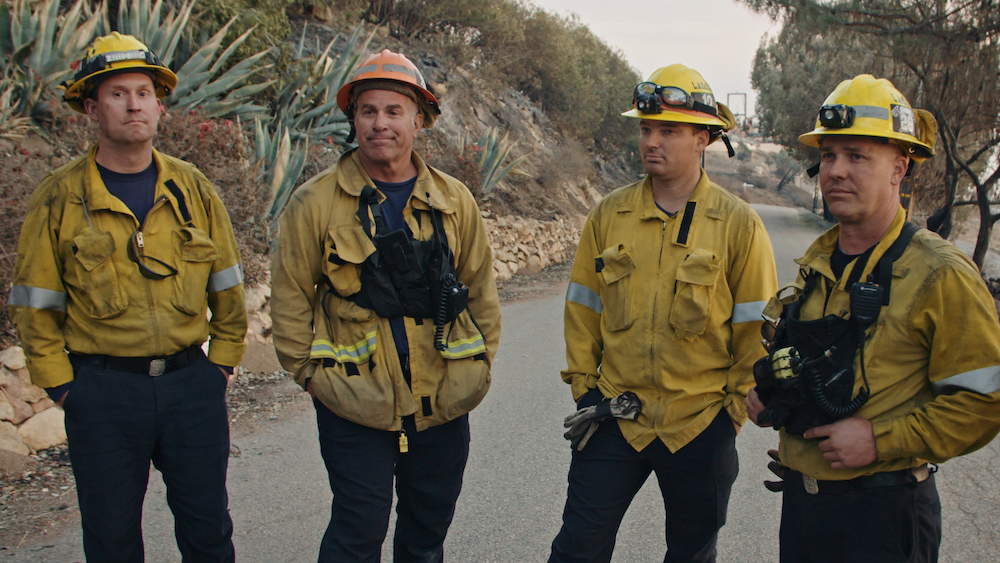 48 HILLS Was there a particularly difficult or challenging moment for you during the making of the film?
LUCY WALKER The discomforts of this film were all over the place. It was terrifying. It was uncomfortable. You're working in the most devastated, traumatic places. I've filmed some pretty awful things in the aftermath of a Japanese tsunami. I've filmed people with terrible diseases. But I have to say that the scenes in Montecito were the worst I've ever seen. The scene with a mudslide that swept dozens of people away. Many of the bodies were never found, one night in January of 2018. That was horrific. And you found this landscape with just homes missing and it's just Montecito, just up the coast an hour from where I live. I have a goddaughter that lives there. Yeah, yeah, just horrifying.
48 HILLS Was one of your objectives in making the film to draw attention to climate change?
LUCY WALKER It was to understand in a real way what was going on. Why can't we deal with this burning? I assumed that the answer was climate change. I still wanted to know what we could do about it, but I also just wanted to understand it and figure out if it's safe to live here.
But it was a surprise to me, as I say in the voiceover, that there was more to it than climate change. And then it's really important that we look at this big picture because most people don't get it. But I'm a filmmaker, not an activist with a camera, although I am very in tune with nature and love the environment. But ultimately, I felt like this was a really interesting subject because I didn't understand it.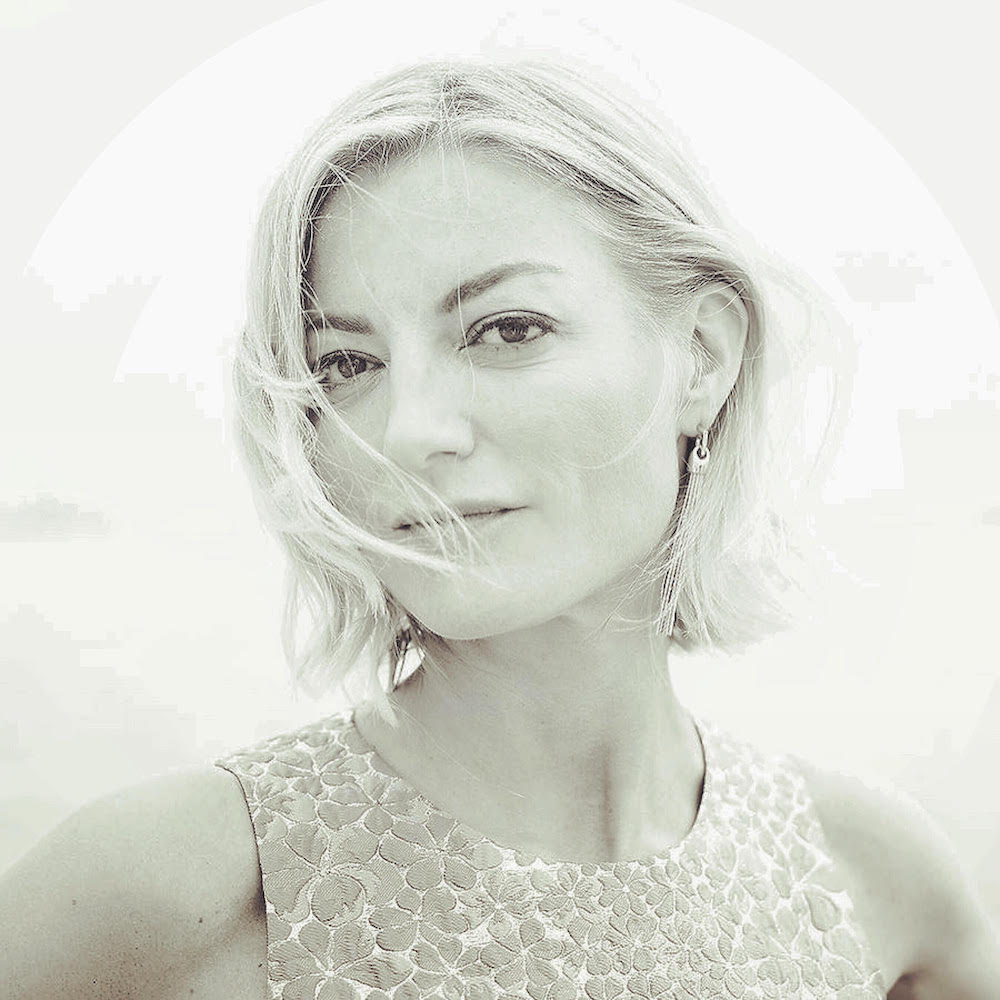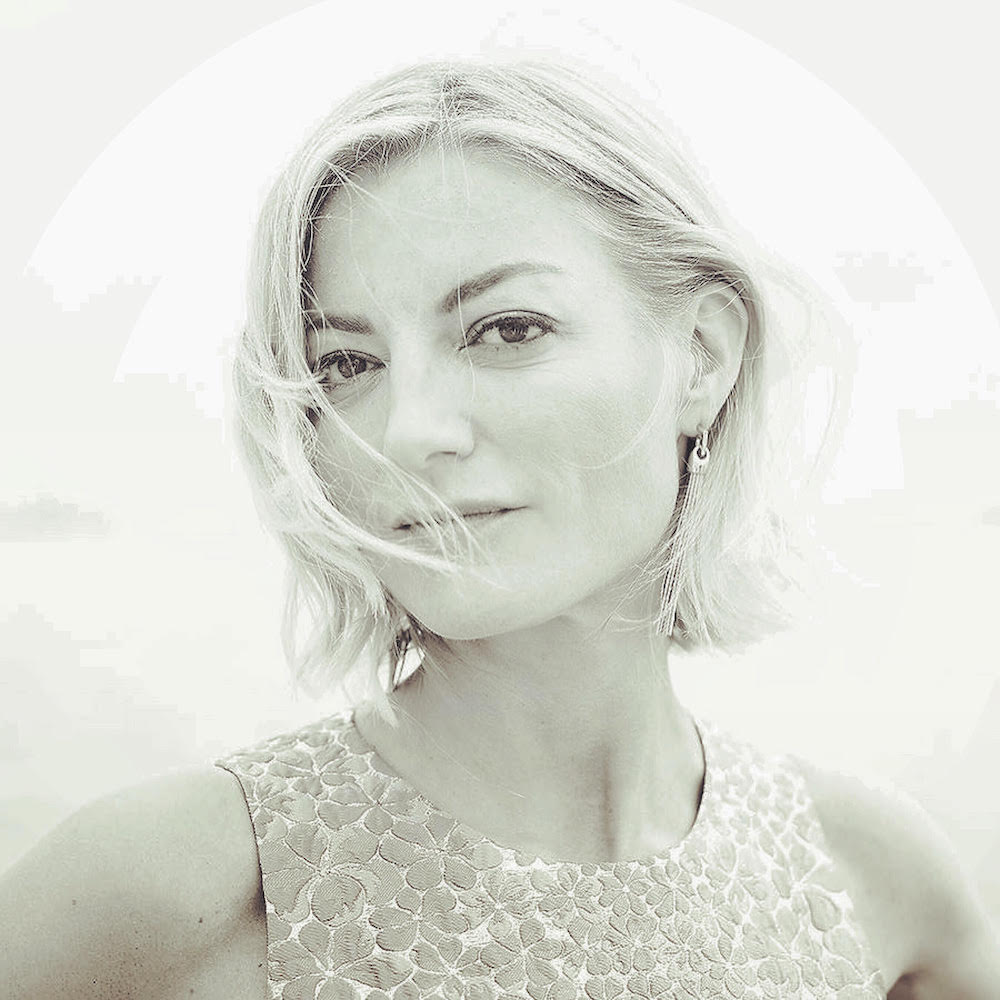 48 HILLS I was really shocked at the resistance some of the survivors, particularly in Paradise, showed when it came to doing their part to mitigate the risks of future fires—even something as simple as having five feet of defensible space around their homes or using fire retardant materials when rebuilding their homes.
LUCY WALKER It really helped me understand how we got into this pickle. We human beings are funny creatures and we do things in funny ways and these ways don't serve us. Yet we're stubborn. You ask people to spend a bit more money when they're stressed and they're going to fight you all the way.
48 HILLS The title of the film makes me think of BYOB—and I know that this practice of bringing your own private-funded firefighters to protect your home from a wildfire is becoming increasingly popular among the rich and famous. What are your thoughts on this trend?
LUCY WALKER I think that as the world burns, we're going to have more and more rich people who have the resources to protect themselves in an increasingly frightening situation.
But for me, the title is not just about the private firefighters, it's also, like you said, the BYOB thing. It's sort of like we're partying on the Titanic here. And I think that we are going to wake up and pay attention to what's going on and do something about it. That's one thing.
Then another thing it's about is the tension between the individual and the community. That we're on our own and actually these big problems are things that we're going to have to get together to tackle, like climate change, which you can see in the film, is a real challenge for us. If we can't get the five feet defensible space passed in Paradise, how are we going to get together as a planet to solve this growing crisis?
Bring Your Own Brigade opens on Aug. 6 at Embarcadero Center Cinema and will be streaming on the CBS News app and Paramount+ starting on Aug. 20.