Artist and anthropologist Raymond Holbert recently digitized 55 years of his daily writings and personal notes. He posts them on his "MEMORYBANQUE" website alongside illustration, photography and more. Every detail becomes part of the artist's intricate explorations of being not just a creative, but a human.
As a mixed-media artist, Holbert's days in the "studio" vary wildly, due to the fact that his concept of workspace is a mercurial thing. On any given day, he could be creating in plein air, another artist's space, on a photography set, or most recently, in a swimming pool.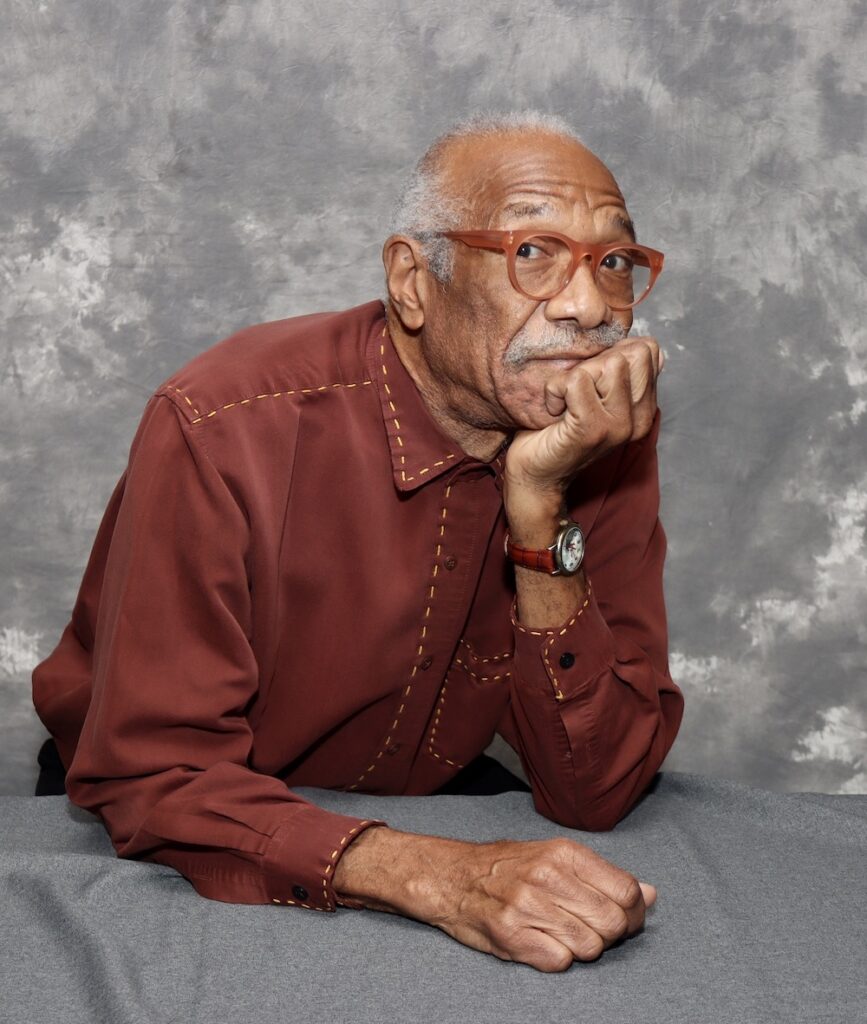 Holbert's current collection of images focuses on the human figure applied to landscape, still-life, and on formulas borrowed from the inspiration of chemistry, physics, language, and the perception of time and memory.
For his current show at Modernisim "Aquatic Opera," (which runs through September 1) portraits of figures photographed in an underwater set—a 12-foot-deep swimming pool—reflect a suspended fluidity of grace untouched by gravity, both physically and transcendentally. In digitized and collaged layers, with brightly-colored archival ink, his dreamy, mural-like images are transferred onto canvas and vinyl utilizing the glicée method.
A denizen of the Bay Area who was born James Raymond to parents who came from Mississippi seeking a better life, Holbert lived in Alameda until he was 13. Moving to East Oakland with his family, he graduated from Castlemont High. He now holds four academic degrees—three of them from UC Berkeley, including an MFA. He is a scholar and consultant in African and African American art history, plus a former instructor and a retired chairman of the art department at City College of San Francisco.
He's lived in the Thousand Oaks neighborhood of Berkeley for the past 40 years, and at age 77, Holbert says he is "still growing up." His brilliant, creative life is a reflection of that statement.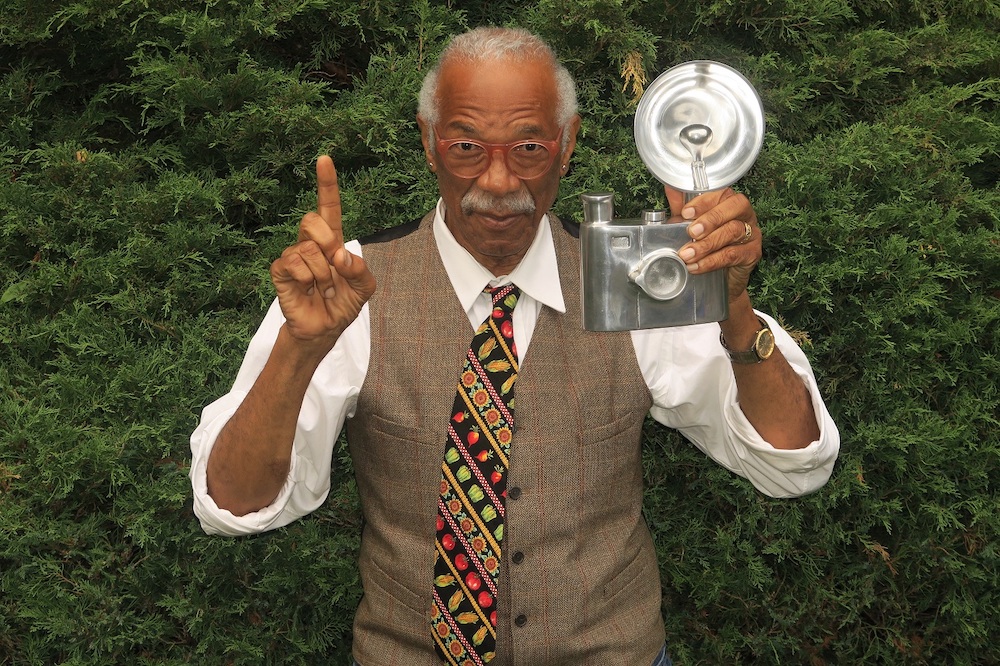 He claims that art found him, rather than the other way around.
"My attraction to art began as an adolescent, and affected me like a friendly virus, and has been both an involuntary and voluntary action," Holbert told 48hills.
Always fascinated by the ability to draw and paint in what he calls an "analog fashion," Holbert appreciates the contributions of digital technology that have made it significantly easier for him to continue to produce art.
He says he is inspired by all artists past and present, as well as future artists whose impact he anticipates. He says he thinks he returns the inspirational favor to fellow creatives. He is, in his own words, experienced, fruitful and inspired.
"It is a shared world community that ignites and maintains an interest in what is next," he said, adding that he is intrigued by the question of how long he can hold on to his passion for creating. Holbert confesses to having days where he is able to take a nap and do nothing creative at all. Other days require the prosaic tasks of clean-up, rearranging files and images, or reviewing work completed years ago.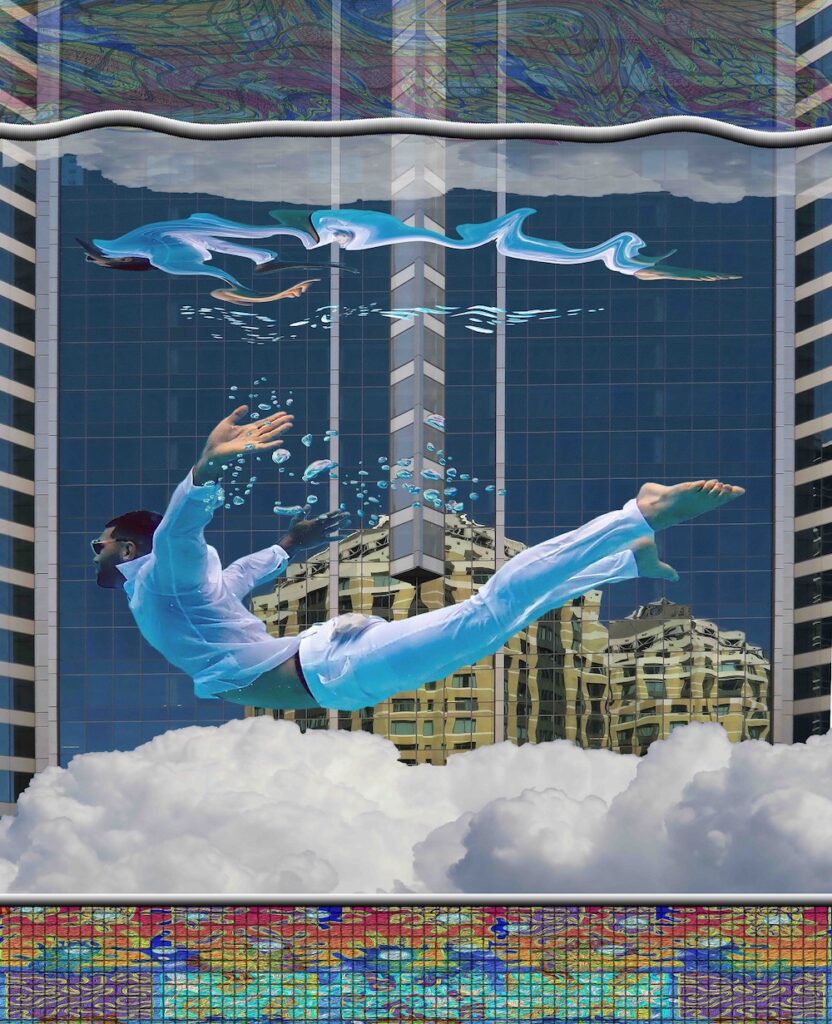 Ninety percent of what he creates nowadays is done with the assistance of a computer or camera, as 40 yearsof ideas are sent in new directions. Committed to a continued education on computer technology to further develops digital skills, the artist plans to progress his ideas through the enhancement such programs offer.
"Traditional practices of sketching, painting, etching, and collage are hardly a part of my current work," he said. "That mode remains mostly dormant in my physical dedication."
His subject matter begins with the human condition, and that which makes us unique. Holbert used the term "technorganics" to describe the merger of technology and natural life functions in his work.
"I am affected by my surroundings in all ways and means," he said. "The process of growing including marriage and family, awareness of contemporary behavior and evolution of gender, my decision to paint my toenails, learning how to better communicate, tolerate and understand my fellow artists—my fellow humans—all shape and reshape my work."
It is Holbert's hope that people will be reminded that we are all more alike than different, that we will share experiences of growth as we stand on the common ground that we know as the human condition.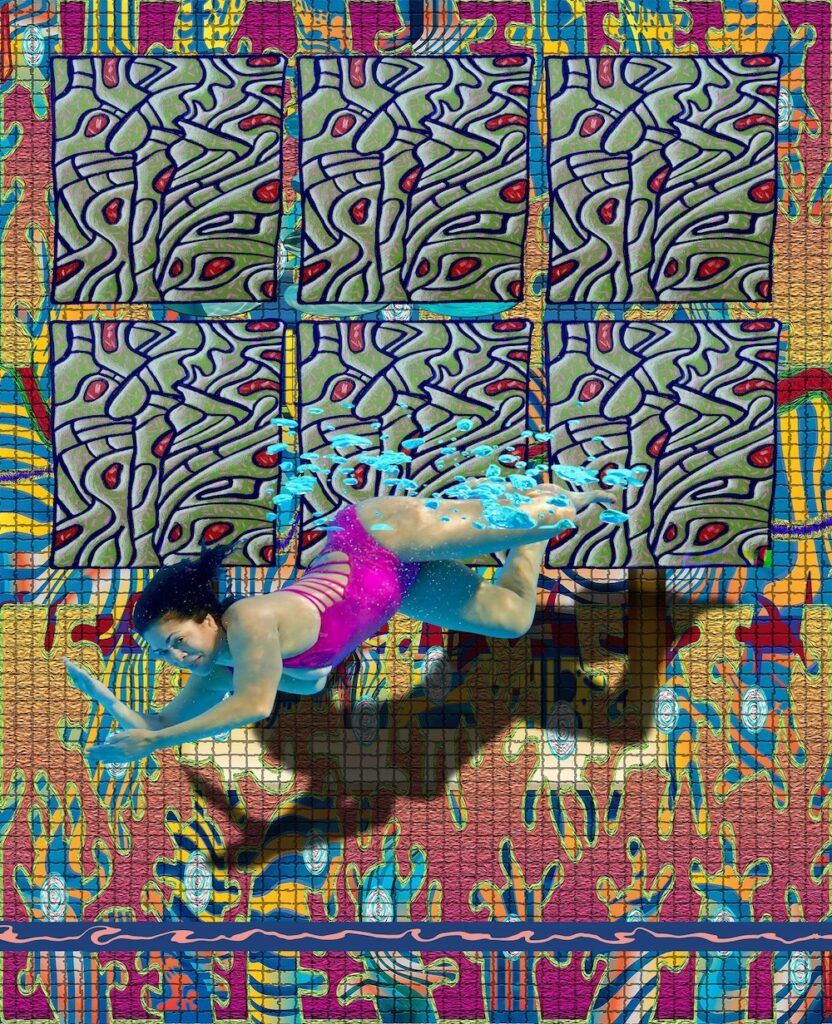 As an inquisitive septuagenarian, he sees his whole life as an artistic expression.
"All that I do is a contribution to my life, and the development is not so much a road to travel as much as an ever-expanding spiral that encompasses all that I have learned and experienced in this life up to this minute," Holbert said.
Swimming, food as medicine, and helping others in need make him feel fortunate to be able to live and teach. Holbert considers himself a premier learner, who has no limitation on who and what he can learn from in this life.
Holbert has exhibited in local and national shows for over 50 years, and internationally on the web. His work appeared in the 2021 group show "The Ambiguities of Blackness" at San Francisco's Minnesota Street Project.
RAYMOND HOLBERT: AQUATIC OPERA runs through September 2. Modernism, SF. For more info on the show go here.