In contrast to a fairly mild discussion in a D6 forum yesterday, three candidates for district attorney squared off Tuesday night in a lively debate that showcased significant areas of policy and political disagreement.
The forum was hosted by two westside neighborhood groups and Stop Crime SF, so it wasn't a progressive audience. But challenger John Hamasaki was willing to directly take on appointed incumbent Brooke Jenkins.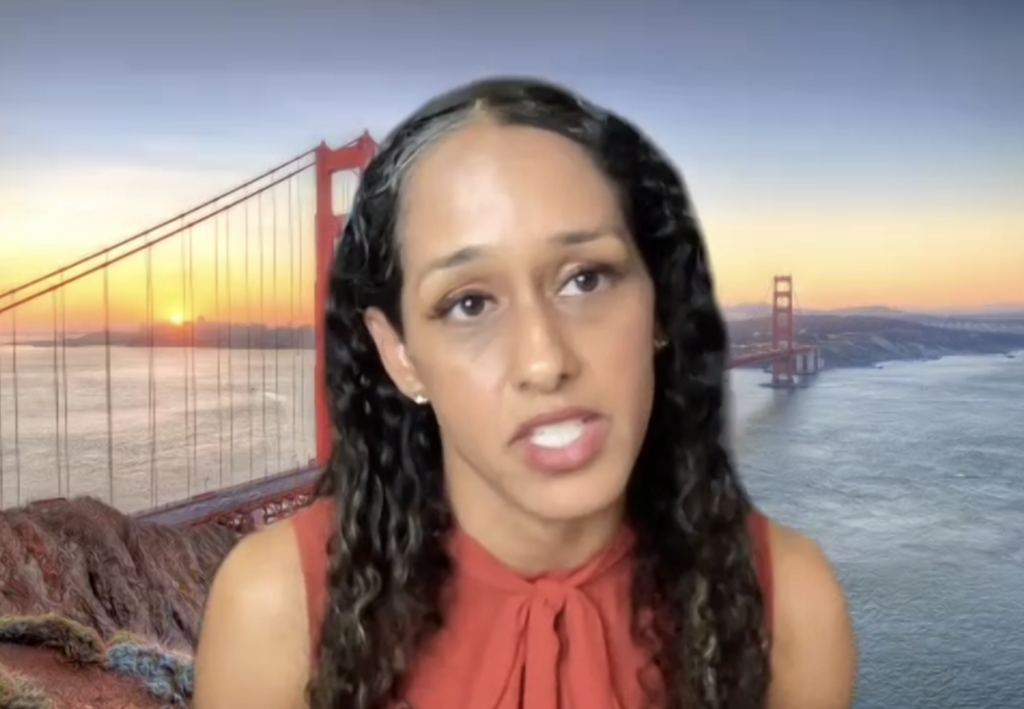 The DA's Office, he said, "is being run by the mayor … it's a political office when it shouldn't be. The Mayor's Office is engulfed in corruption, and in this network the mayor appointed a DA. We need to break up this web of corruption."
Jenkins made very clear that she is a DA who wants to work closely with the cops; she said she meets with the chief on a regular basis and wants to "rebuild trust with the SFPD."
That's a direct contrast to her predecessor, who filed criminal charges against police officers, and it indicated that she has no intention of pursing that approach.
She's also declaring that she will prosecute some juveniles as adults. Check out her answer to a question at the Young Democrats forum about why she opposes letting 16- and 17-year-old vote—but supports locking them up as adults:
Joe Alioto Veronese, a former cop and civil rights lawyer who if anything is running to Jenkins' right, said that most of the problems with the Police Department are just a matter of training. He offered a somewhat radical proposal: If elected, he said, he would seek a City Charter amendment that would allow the DA, not the mayor, to appoint the chief of police.
I don't think there's a system like that anywhere in the country, and for good reason: Cops are supposed to be under civilian control.
Both Veronese and Jenkins talked about "accountability" for violent crime, which basically means putting people in jail. Hamasaki noted that "violent crime is never acceptable," but also said that most people who are put in jail for these crimes at some point get out and come back to the city—and "if they don't have the tools and the stability, they will go back to crime. If we stop a crime by teaching a person to succeed, then that's less crime in the future."
He said "there are ways to end the cycle of revolving doors" and that "we have done it the way of the interim DA for decades" without a lot of success.
Jenkins said that it's important to take into account past history, and that "some offenders require incarceration."
One of the questions focused on whether a candidate needs experience as a prosecutor to do the job of DA. Neither Hamasaki nor Alioto Veronese has worked as a prosecutor (although Alioto Veronese was an investigator in the office of former DA Terence Hallinan.)
Jenkins insisted that only someone with experience as a line prosecutor could do the job. The district attorney who served before Chesa Boudin, George Gascon, was a former cop who never prosecuted a case in his life, and is now the DA in Los Angeles.
Hamasaki took the question on directly: "I've never been a line prosecutor, but the interim DA has had ethical issues, withholding discovery and coaching a child witness. "That's not the experience we are looking for."
Jenkins has been, some would say, a bit less than fully forthcoming about her role as a paid consultant to a group tied to the effort to recall Boudin.
Jenkins said that "never have I been found guilty of misconduct in a case."
But she was clearly on the defensive in the debate.
The candidates will meet again October 18 at 5:30pm in the McLaren Conference Center at USF.