Angela Davis — Seize the Time, a major, new exhibition opening October 7 at Oakland Museum of California Art, examines the image, influence, and activism of the Oakland-based icon. With a focus on her arrest, incarceration, trial, and the national and international campaigns to free her, Seize the Time highlights Davis' legacy as well as her ongoing role as an important contemporary figure for artists and activists. Get tickets here!
Using the Angela Davis archive as both the heart of the exhibition and a source, visitors are given the opportunity to investigate how we remember, preserve, and activate radical Black history, while also allowing us to re-imagine the construction of the image of Davis as an icon of American Black radical resistance, female empowerment, and a threat to the white patriarchal status quo.
Organized in partnership with the Zimmerli Art Museum at Rutgers University, the exhibition provides a compelling and layered narrative of Davis's journey. The exhibition was co-curated by Donna Gustafson, Zimmerli's Chief Curator, and Gerry Beegan, professor in Art & Design at Rutgers' Mason Gross School of the Arts, in collaboration with OMCA Project Lead Lisa Silberstein and Curator Peggy Monahan. It is traveling to the West Coast for the first time.
"The events of 1969 to 1972 launched a young, Black UCLA philosophy professor into international prominence, making her image an icon of hope and a symbol of Black resistance," said Gustafson. "Our visitors were extremely moved by this exhibition, and we're so glad that Seize the Time will make its way to the Oakland Museum of California to celebrate the life of Angela Davis, who is based in Oakland, and learn more about her extraordinary story."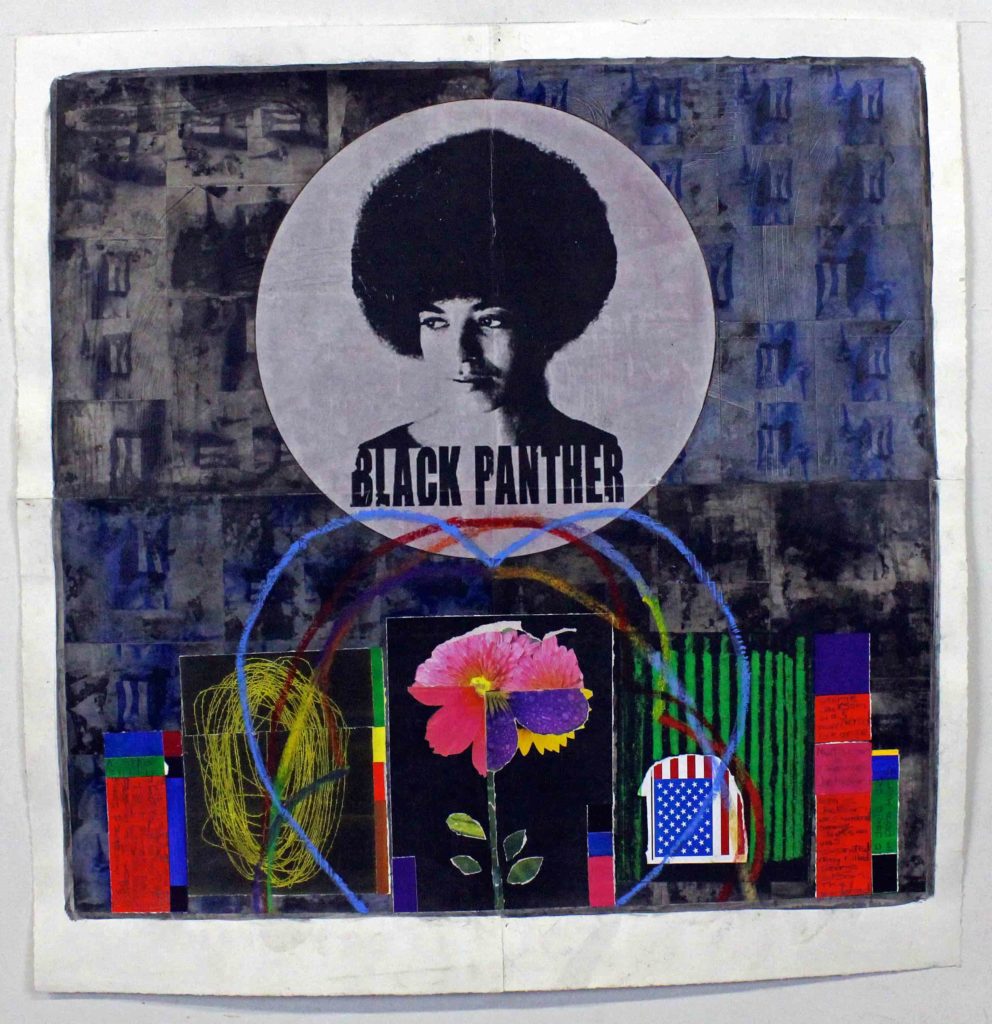 "We're thrilled to partner with Zimmerli at Rutgers University to highlight a world-renowned historical figure with deep connections to our city," said OMCA Director and CEO Lori Fogarty. "As with our recent exhibitions All Power to the People: Black Panthers at 50 and Hella Feminist, Seize the Time connects our community with timely topics of both national and international significance with local and regional ties; in this case, we're exploring the life of Angela Davis, a local icon with a global impact. We hope that visitors can dive deeper into the empowering legacy of Davis, and feel inspired to create change."
As visitors enter the gallery, two enlarged prints will include a photo of Davis in a packed UCLA lecture hall nearby a graphic of Davis by Félix Beltrán. An introductory section invites visitors to learn about her life as an educator, activist, and figure of the Black liberation struggle, highlighting her work as a professor, her association with the Communist Party and firing from UCLA, and her involvement in political activism leading up to her arrest.
A second section dives into why Davis was placed on the FBI's most wanted list in 1970 and her subsequent trial. A chilling "Most Wanted" poster will hang on one wall and on the reverse will be a poster reading, "Sister: You Are Welcome Here," representing the contrasting points of view during this moment in time. A compelling sketch from the courtroom portrays Davis and her mother rejoicing from the verdict.
A third section focuses on the incredible international grassroots campaign to "Free Angela" led by community activists, organizers, and everyday people at home and abroad. Objects on view will include historical works responding to Davis's imprisonment, artwork by members of the Black Arts Movement; materials produced internationally campaigning to "Free Angela and All Political Prisoners," buttons, stickers, photographs, postcards, letters, and more.
The last sections of the exhibition focus on mass incarceration, featuring photographs and artworks by contemporary artists highlighting the connections between the prison industrial system and slavery, aligning with Davis's work on prison abolition.
Beyond the archive and popular culture references, the exhibition positions Angela Davis as a continuing touchstone for contemporary artists. As they learn about Davis's story, visitors are encouraged to think about the future and how their actions have an impact, gaining a new understanding of how they help shape the present and future for other generations.
ANGELA DAVIS: SEIZE THE TIME runs through June 11 at the Oakland Museum of California. Get tickets and find out more here.