There are certain albums that become iconic for more than just their musical merit—albums whose quality and artistry transcend their lyrics and sounds. Often, those albums are an orchestration of numerous pieces: the musicians themselves, but also producers, writers, photographers, engineers, and in many cases, visual artists.
For many of the Bay Area's rising generation of premier musicians (and festivals) over the past decade, one illustrating designer has often been at the center of it all: Steven Maciejewski, better known as Stix. Originally from the Bay Area, the LA-based artist is making waves with his highly-realistic, funked-out, and splashy renditions of rappers, singers, and performers from all over the region.
Since he likes to work behind the scenes, you've likely seen Stix's work without registering him as the creator. Personally, I didn't know who he was until recently. But after seeing his latest project, the cover of P-Lo's latest album STUNNA, which features the hit single, "Good", I had to find out who Stix was, and about his journey to this monumental point in his career. Here's what the artist behind the visuals of so many Bay Area favorites had to say for himself.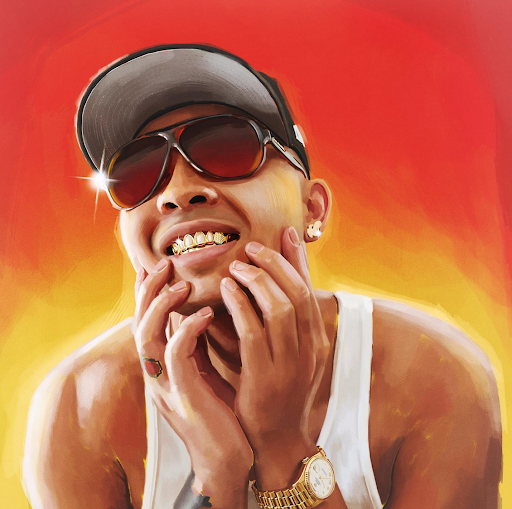 48HILLS When and how did you first get into art and design? What has defined your journey as a visual artist from the Bay?
STIX As far as I can remember, I was always hooked on drawing and painting. My grandmother is a fine artist and I was always obsessed with trying to recreate her work to try and impress her. I didn't get into design until I was much older and trying to find a way to support myself off of what I loved to do, which is being creative. After high school, I went to the Academy of Art University in San Francisco, and that really changed me as a person and showed me what was possible with art and passion. I was extremely fortunate to be surrounded by a lot of like-minded and genuine individuals who helped me grow as an artist. Just like everything in life, nothing was smooth sailing, but it worked its way out. There was never a Plan B, as cliché as that sounds.
48HILLS What are some of the challenges you've faced as a visual artist over the years?
STIX There are challenges I deal with everyday. I'm constantly battling creative blocks and trying to find ways to challenge myself, which in the end is just me learning and growing more as an artist and person. I'm always trying to create from scratch and not pull inspiration. I pride my work on being one-of-one and not like anything else. I struggle a lot with feeling inspired, so I try to do things that make "Stix" happy. In return, when I do those things, I'll start to feel inspired, and the work shows that. Working for yourself as a visual artist is just the tip of the iceberg; you have to be smart when it comes to finances and making decisions for your business. Working with good people is key.
48HILLS How did you begin working with so many rap and R&B artists? Your work has appeared everywhere, including for Rolling Loud, Cookies, Sol Blume, and Young Nudy.
STIX I honestly kind of just fell into it. I had a lot of friends who were doing really cool things in the Bay Area with music, like HBK Gang and Kehlani, for example. They gave me opportunities that really shaped my career and put me on a path to show my talent and drive. I owe a lot to the people around me at that time. Those people are still in my circle to this day.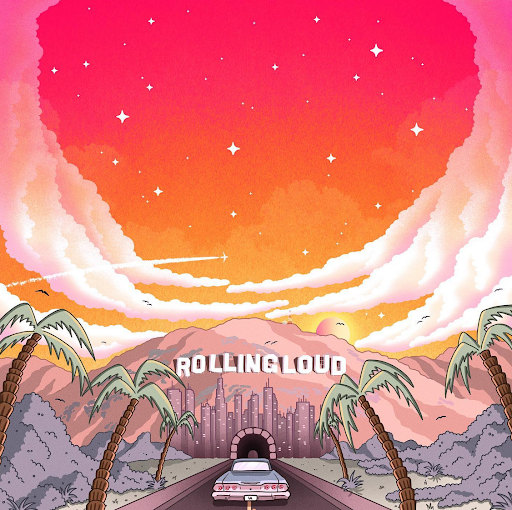 48HILLS What's your process like when you collaborate with major artists and brands? How do you take their vision and make it your own unique expression?
STIX Depending on what kind of project we're working on, it's all the same. To me, it's very important to keep the client involved from the very beginning. You want the client to be 100 percent happy with what you're delivering and you also want to be able to freely express yourself. Every client is different though—some trust me enough to not be a part of the process and allow me to do what I do, and other clients are just as creative as I am and want to be a part of the process from the very start. I welcome both ways. Being a team player is important. I keep communication open, step by step. That way in the end, they have seen it grow from the first stage to the last, and there are no surprises.
48HILLS You designed the cover for P-Lo's latest album STUNNA. What's your secret for making the art appear so hyper-realistic?
STIX I studied fine art in college, so hyper realism was what we were pushed to do. Attention to detail in every aspect of my digital illustrations is a huge part of them coming to life. In this case with P and the team, we wanted the cover to feel like an oil painting, but also wanted it to be progressive and vibrant.
48HILLS I noticed you've worked with Kehlani at various points in her career, including her debut album cover. What's your favorite thing about working with her?
STIX Kehlani is a true, creative soul. She's one of the most creative people I've ever worked with. When we are discussing ideas for her albums and rollouts, following them seems effortless. She has her own ideas but is always open to pivoting and trying new things. She's very easy to work with.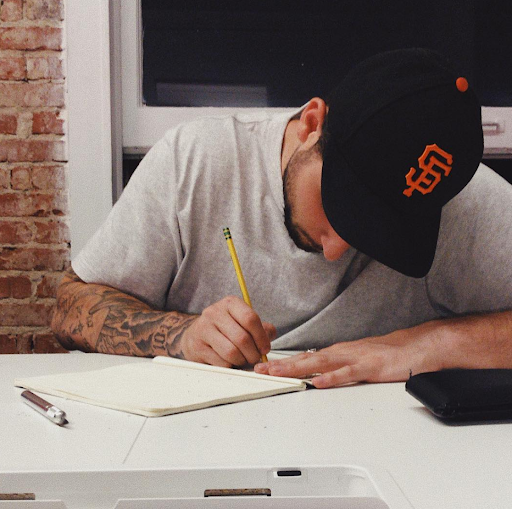 48HILLS Do you have any solo exhibitions, independent projects, or other collabs on the horizon? What's the best way to support your work?
STIX Shit, ummm, I dunno, if you like it, that's amazing, and if you don't like it, that's also amazing. I think just supporting artists in general—and your friends, too—if they're doing something that they love [is important]. It's hard to take that leap, so support from your friends means the most. I'm always working on personal work to help keep me grounded. I definitely have a few things that I want to execute in the near future. Having shows in LA and SF would be great when the time is right, and when I'm creatively ready.
Check out more of Stix's work here.