Wow, we can't believe it's almost a decade since we launched 48 Hills! Since then, we've grown into San Francisco's largest daily news and culture site with your support—and we've got big plans for our future.
Please join us at El Rio bar in the Mission for our annual, free, casual Fall Fling, Thursday, November 3, 6pm-9pm, to help us celebrate our ninth anniversary and mingle with other readers and supporters. (Facebook invite here.) We'll have live salsa music from Susana y su Orquesta Adelante on El Rio's spacious back patio, warm bites from Venga Empanadas, mini-cupcakes from Camille's Confections drinks, special guest speakers, and more. We'll also be celebrating our Best of the Bay 2022 Readers' Poll winners! El Rio is located at 3158 Mission Street in San Francisco.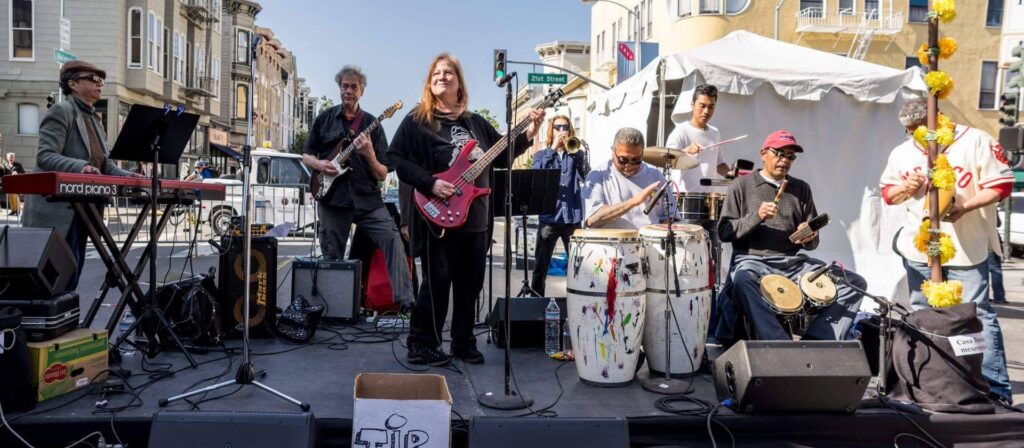 This is our annual fundraiser, and we need your continued support to help us grow even bigger as an independent news source, and counter the billionaire-owned media chains taking over the Bay Area. Please donate here to join us! The party is open to all; we are requesting a miniumum $20 donation (if you can) to enjoy the festivities, but no one will returned away. Special thanks to our sponsor Rainbow Grocery!
Thank you for nine great years, and to many more!
– Tim, Marke, and the 48 Hills team