Through a blend of historical research, deep introspection of cultural identity, and a conceptual interdisciplinary process, the work of artist Ahn Lee emerges triumphant.
Lee grew up in Los Angeles and came to the Bay Area at the age of 18 to study at UC Berkeley. The artist has lived here ever since, except for the two years spent attending UCLA while working on a PhD.
"I currently live in East Oakland, which I love," Lee tells 48hills. "My sister lives just four minutes away from me."
Growing up as a queer, nonbinary person (Lee uses the pronouns she/they) in the US in a family who escaped the Chinese cultural revolution and British colonial hold of Hong Kong, Lee's childhood was littered with altars. They served as a means of connection to her hometown of Sunwui (also known as Xinhui), a district of Jianmen that was a major 19th century port.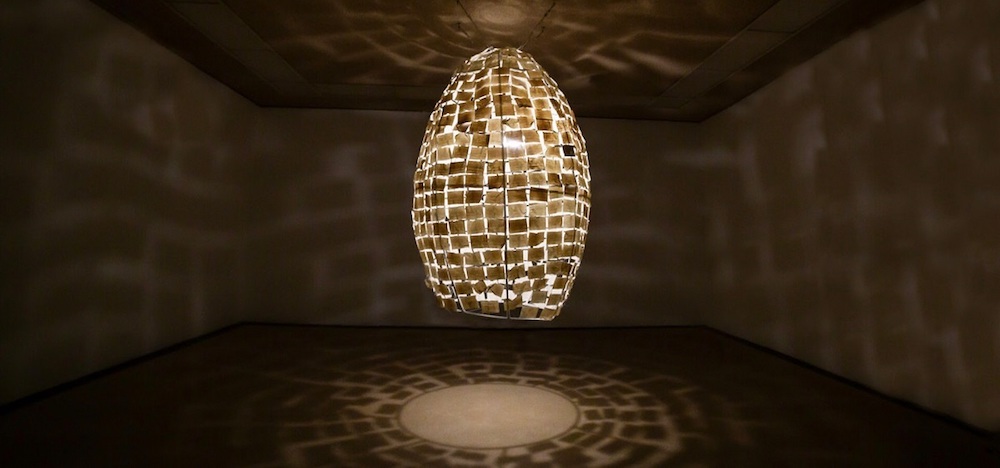 "I am constantly yearning to uncover my family's roots and the history of the wider community of my ancestry," Lee said. "Archival research—both institutional and community archives—is a catalyst for my work."
Lee's academics are broad and encompass a BA in ethnic studies, a BA in interdisciplinary studies field, and an MFA, all from UC Berkeley. They were also a PhD student in gender studies at UCLA.
"I think often of Saidiya Hartman's 'critical fabulation' and seek inspiration from the limits of academic archives and the experiences of Cantonese elders," they said.
Their current work is informed by the experience of navigating violent anti-Chinese sentiment during COVID, but also the connection between the Cantonese diaspora and silkworms in the Bay Area.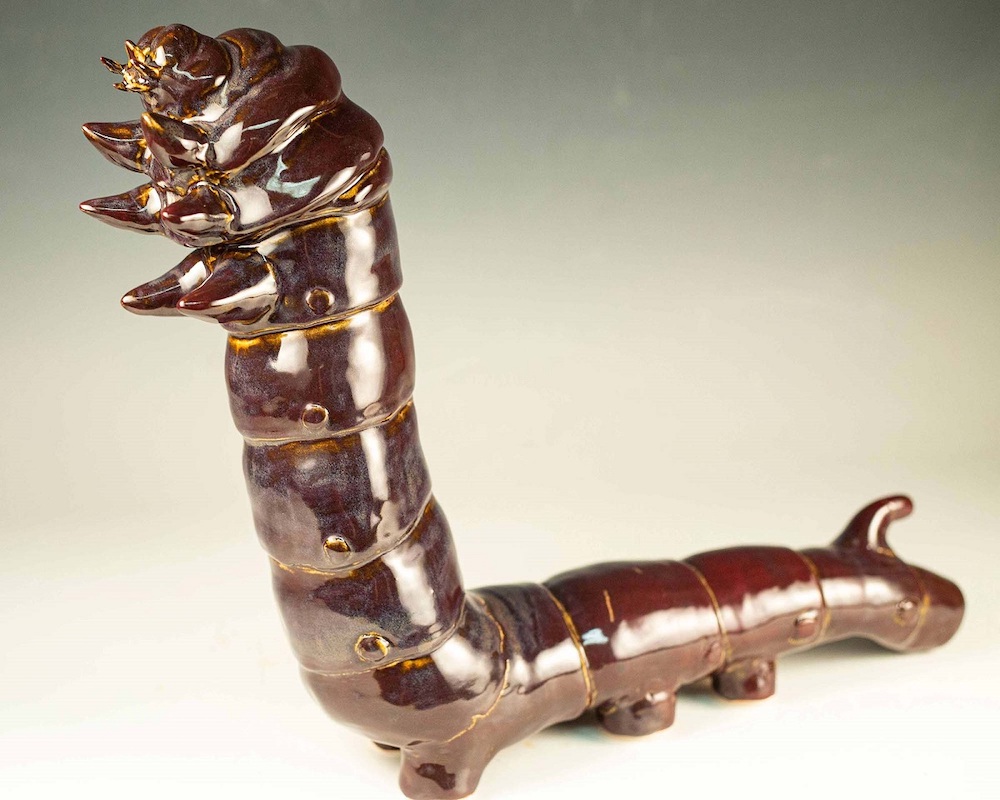 "The spark for this work began when I researched the Piedmont Silk Experiment in Oakland," Lee said. "As documented by the local late 19th century press, Americans were urged to 'awake to action' by investing time in silkworm farming—otherwise American domesticity would be 'hopeless' against Chinese people."
Drawing on the tragic Chinese folktale "Butterfly Lovers," Lee conceived of the silkworm as a conduit of diaspora, and the cocoon as a portal of death, resurrection, transformation, and futurity. Calling it a "wishful" project, Lee intersects a historiographic approach with futuristic vision—a method that seems an apt way to capture Cantonese American history as seen through porcelain, which is an ancestral material and technique that precedes our lifetime and will exist long after.
While researching the silk sisterhoods of the Pearl River Delta, which existed at the beginning of the 20th century until the silk boom ended, Lee found there were sparse photographic resources, "due to the historical erasure of its history, despite the major role these women played in the global silk trade," they said.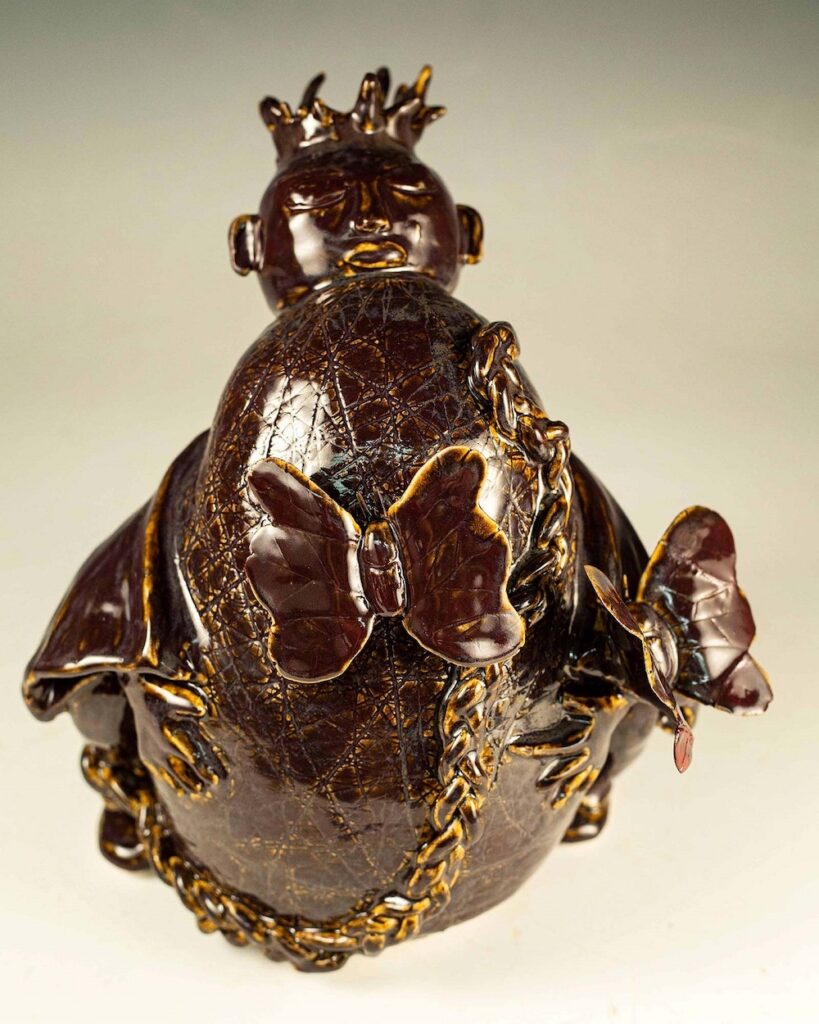 As they read the silk sisters account Women of the Silk by Gail Tsukiyami, Lee began experimenting with woven porcelain pieces of different shapes, discovering forms that appeared to freeze the weaving process in time, while repelling gravity.
"I wondered what silk sisters may have created for themselves," Lee said. "What wondrous, larger-than-life, and timeless objects might have been conceived in the queer family structure that took shape in my imagination—of marriage to silk."
Adding glaze work to woven pieces to "contaminate" them by adding chemical matter creates a strange bubbling effect, a process in glaze chemistry Lee says is seen as detrimental to its beauty, though it is in essence a visual representation of the glaze itself being sick.
"Mel Y Chen's [book] Animacies: Biopolitics, Racial Mattering, and Queer Affect has influenced my conceptual understanding of 'contamination' as a racialization of the pattern of yellow peril, a looming materialization, as a threat, often with regard to overall health and physical safety," they said.
"This work creates a contemporary Chinese folklore of a future we can emerge from in this moment of racial violence amidst a global pandemic with power and grace," Lee continued.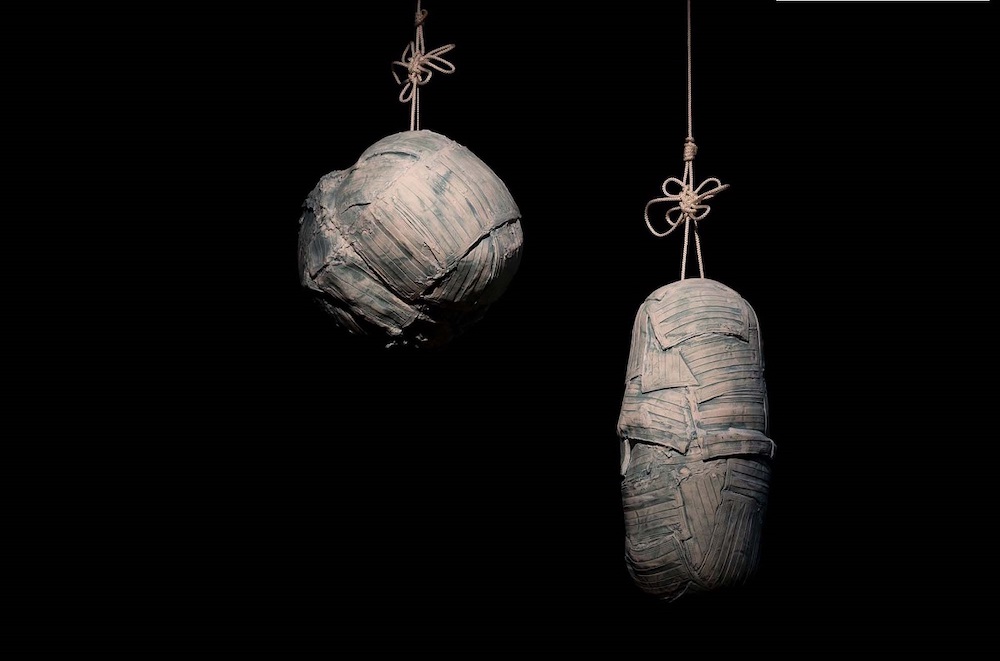 Lee's ceramic work is sculptural and takes form in series. "Cocoon" was made up of 650 porcelain PPE masks, "Pupae" is a series of six works, and her newest work, "Celestial Bodies," is a collection of porcelain lanterns.
"'Celestial Bodies' uses contaminated glazes to historicize the sinophobic [anti-Chinese] term 'celestial bodies' as used in addition to 'creatures' and 'threats' in the US during the first wave of Chinese immigration," they said. "The iron oxide and glaze work on these creates a bubbling, crawling, bodily and disgusting effect."
Over the summer, Lee worked in a studio at Headlands Center for the Arts as part of a graduate fellowship, engaging in a new series of site-specific works that explore the historical, conceptual, and theoretical connection between early Cantonese immigrant laborers and caves, specifically in the North Bay.
They started with the Point Bonita Lighthouse tunnel, located just 2.4 miles from the Headlands Center. The site is said to have been dug by hand by Cantonese laborers in the 1870s. Then, Lee moved north, through wine caves in Sonoma and Napa.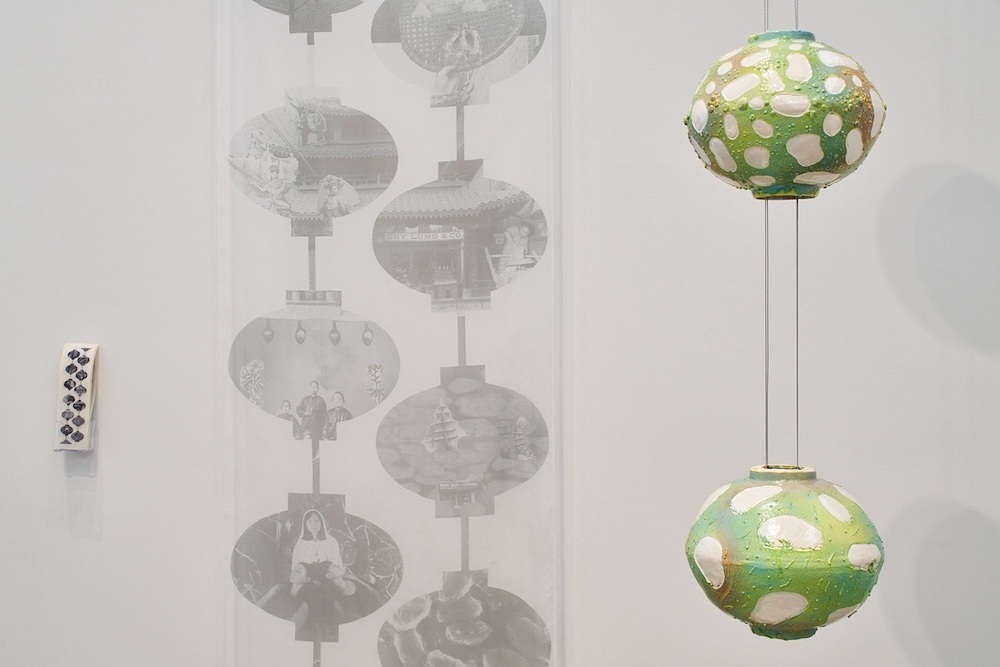 "Only in recent years has there been attention on the Chinese contribution to the wine industry in Northern California," they said. "Buena Vista Winery in Sonoma, founded in 1857, was the first winery to use Cantonese laborers."
Lee also participated in the Root Division exhibition "Introductions 2022" in September, and will be part of another show with the non-profit arts hub next month. Through their dynamic and deeply-felt artworks, they hope that people feel a sense of history, futurism, and queer animacies.
"Ultimately, I hope people might come away with a better understanding of the Chinese diaspora, specifically the history of Cantonese in California," they said.
Outside of creating art, Ahn Lee loves spending time with partners, chosen family, and community. They also recently started indoor rock climbing and enjoy hanging out at home with their cat Totoro.
For more information, visit Ahn Lee's website at a-z-lee.com and their Instagram page @ahnlee_faa. To purchase small artwork, go here.