Shawna Lucey, general director of Opera San José, is directing Giuseppe Verdi's 1853 La Traviata, at the San Francisco Opera, the first new production of this classic at the company in 35 years, running through December 3. 
Lucey says she started thinking about the opera when she was the props crew chief for Don Giovanni at the Santa Fe Opera. The company was also rehearsing La Traviata, one of the most popular operas of all time, and Lucey was captivated by the main character, Violetta Valéry, Paris' most admired courtesan, who was based on the real-life Marie Duplessis. 
In Scene II of Act II, Violetta's friend Flora throws an elaborate masquerade party for the aristocracy in Paris, with dancing and gambling. Violetta shows up with the Baron Douphol, and Alfredo Germont, the man she really loves and loves her, comes as well. Lucey says the scene made a deep impression on her.
"I think Flora's party is one of the best written scenes in opera," she said. "It's the essence of drama. There's not a note you don't want to hear, and everything moves the story forward. It's about art and pain and love and everything that makes opera great."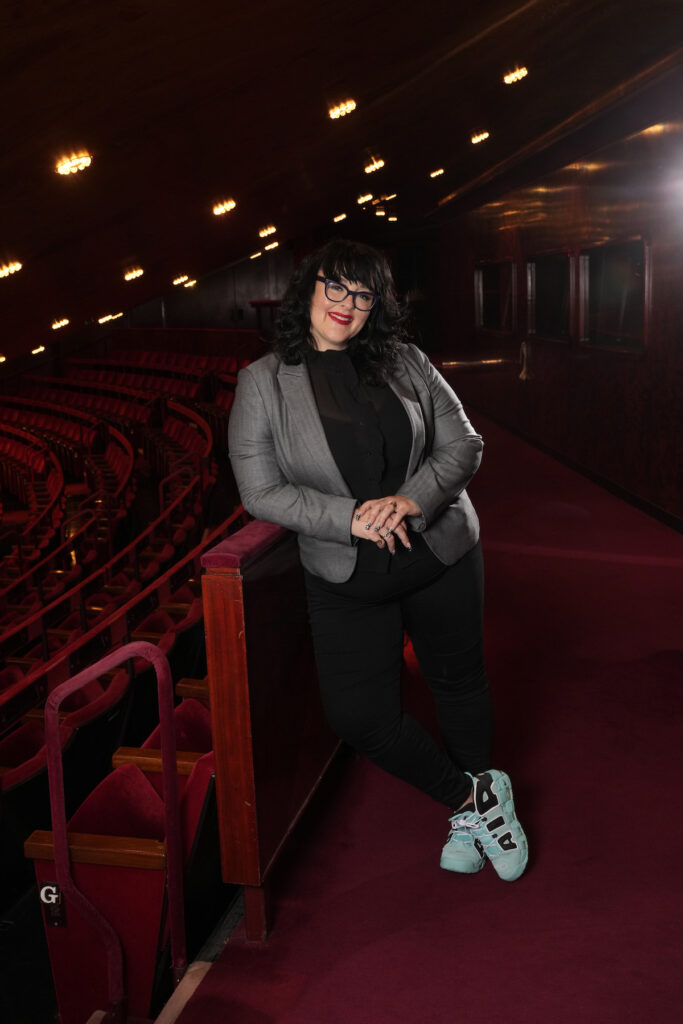 Duplessis was one of the most famous women of her time. She started life with an abusive, alcoholic father who nearly beat her mother to death. He either sold his daughter or dropped her off in Paris at 11 years old or so and left her on her own. She taught herself to read and write, and before dying at 23, her lovers included composer and pianist Franz Liszt and Alexandre Dumas, author of The Count of Monte Cristo and The Three Musketeers. His son, also named Alexandre Dumas, loved Duplessis as well and was so inspired by her that he wrote a novel and a play about her life called The Lady of the Camellias. Seeing the play inspired Verdi to compose La Traviata.
"She was quite a remarkable person, and I was fascinated and intrigued by her," Lucey said about Duplessis. "Her story is right for this feminist reckoning. She had the economic means and ability to function outside the kind of moral panic and the need to control women's reproductive futures, which we continue to have today, and we need to think about whether we want to live in a country where women are officially relegated to second class citizens."
In the opera, which influenced Baz Luhrman's movie and musical Moulin Rouge and made Julia Robert's character cry in Pretty Woman (during the famous 'Sempre Libera' aria at the end of Act I), Violetta is hesitant to give up her independent life for Alberto but falls in love and goes to the country with him. Alfredo's father visits her there and asks her to give up his son, saying their relationship would ruin his family's social standing and threaten Alfredo's sister's upcoming wedding.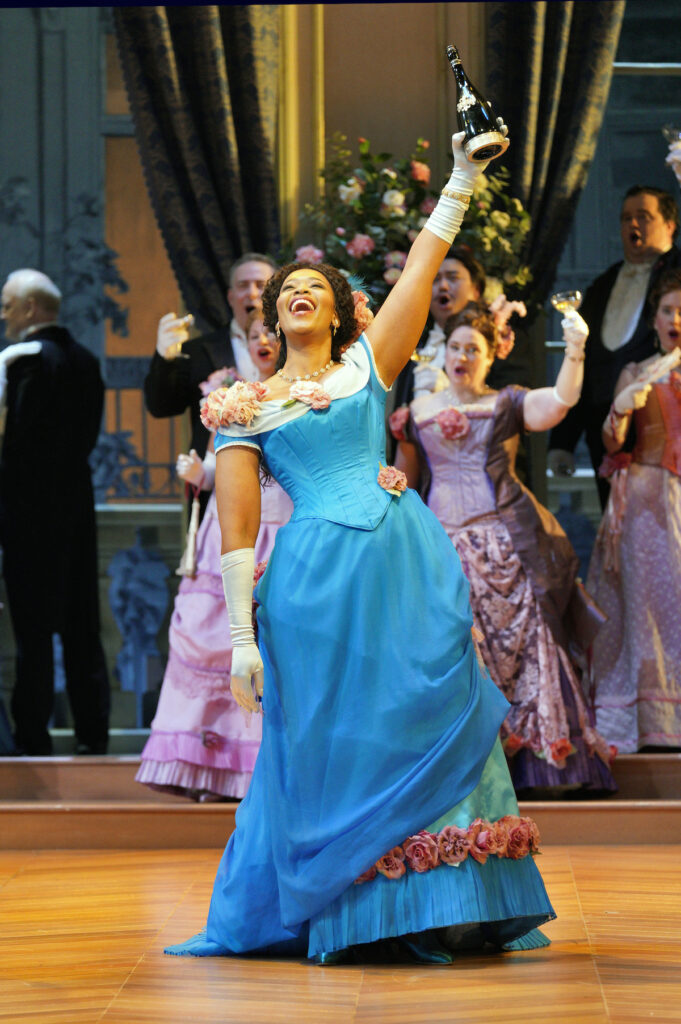 The question of why she would give up the man she loves is one that opera goers puzzle over, Lucey says. She thinks the answer is that Violetta admired a father who fought for his daughter in stark contrast to her own. "He's modeling a kind of parenting where he's trying to do right by both children," Lucey said. "It makes more sense that in doing it for Alfredo's sister, it's like she's going back in time and doing it for herself."
Lucey was interested in Violetta's lack of privacy, and with the production designer Robert Innes Hopkins, lighting designer Michael Clark, and choreographer John Heginbotham, she worked to show that Violetta's life was constantly on display.
"When she was on her deathbed, debtors were right outside her door," Lucey said. "She did not have a moment to herself that was not in service to her public persona."
After doing the role of Violetta in Barcelona, Palermo, Vienna, Hamburg, London and Naples, soprano Pretty Yende makes San Francisco Opera debut as Violetta. Lucey says Yende's performance shows what a remarkable woman Violetta is. 
"Pretty is a marvel at conveying her strength," she said. "You really get a sense of the stakes of this world, and it feels so relevant to contemporary life."
LA TRAVIATA is at the San Francisco Opera through December 3. More information here