How do people recover from life-changing disappointments to build meaningful lives? This is a central question in Emil DeAndreis' new novel, Tell Us When to Go, out this month on Flexible Press.
The book, which follows two young men—one of whom is buoyed by San Francisco's tech industry and another who is shut out of it—not only asks this question of its characters but also of the city itself.
When DeAndreis was 23, he was preparing to move to Europe to play professional baseball. Then, a rheumatoid arthritis diagnosis derailed his plans, forcing him to stay home, rehabilitate and recalibrate. To process the disappointment from a change of that magnitude, DeAndreis turned to writing, first as a hobby and later as a profession. He is now 37.
Set in 2010, Tell Us When to Go tells the story of two best friends and Cal State Fresno baseball teammates, Cole and Isaac, who move to San Francisco after college and soon find themselves on opposite sides of the city's growing divide. Cole, a former projected first-round pick whose career fell apart after a case of the yips, is hired as an SFUSD substitute teacher for students with learning disabilities. Isaac takes a job at a burgeoning tech company.
While Cole spends his days on the frontlines of gentrification, working with students who are being priced out of their homes, Isaac becomes enthralled by the fantasy his company is selling: High-paying work that makes the world a better place. As the two friends get more absorbed in their respective industries, they drift apart; Cole wonders whether their personalities had driven them apart or "if the nature of our jobs made us fundamentally different from one another."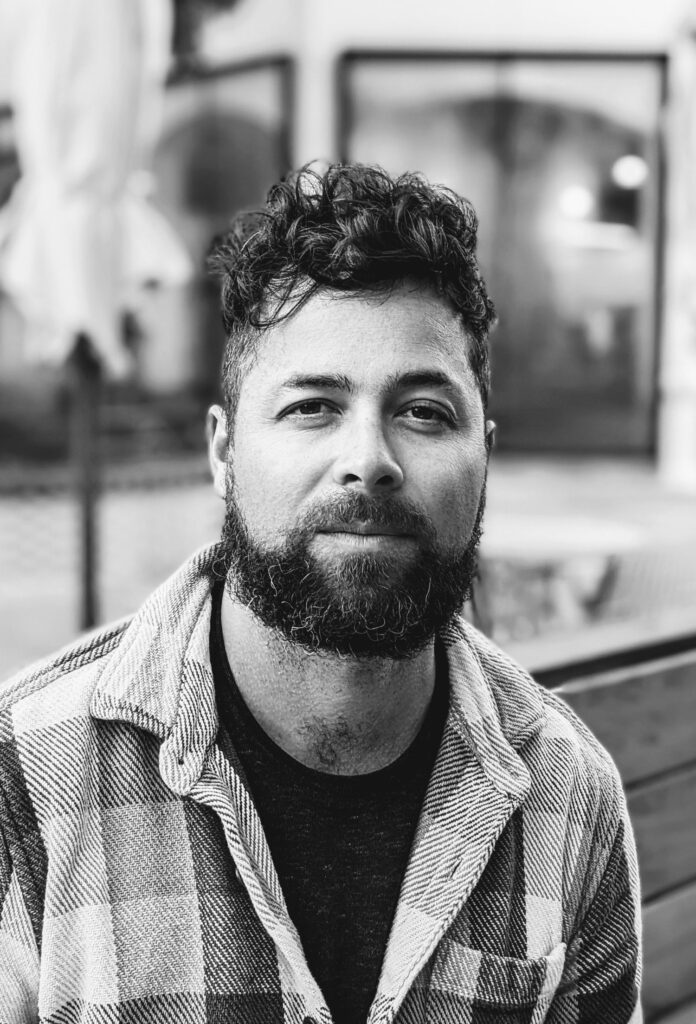 Composed of short, compelling chapters that oscillate between Cole and Isaac's points of view, Tell Us When to Go voices both the resigned mourning of longtime San Francisco residents, who've witnessed their community deteriorate, and the misguided optimism of its transplants, who've come to the Bay looking for community in all the wrong ways.
In one particularly compelling back and forth, Isaac questions Cole's reflective pessimism about the changes sweeping the city: "He thought all these people were stealing something, undeserving of it. What it was, he hadn't really ever articulated. The culture? The fun? The roads? The pursuit of happiness? It seemed to be his philosophy more and more that people enjoying themselves were unforgivable. And, a little more often than I was comfortable, he insinuated that I was turning into this kind of person. But at the same time, he wanted me around so he could tell me, and so he wasn't alone."
Commenting on the fraying relationship of the two main characters, DeAndreis explains, "It's emblematic of the sort of gradual splitting of the city, where there wasn't just some like huge atom bomb that got dropped on market street. It was just days upon days upon days of the slow sort of splitting that can separate people."
Through Cole, the character whose experience most mirrors DeAndreis's own, we experience San Francisco as a city of ghosts and echoes. His childhood friends have all moved away, no longer able to afford the city. His favorite bars and restaurants have been transformed into hip eateries. And when transplants and tech companies flood the streets to celebrate the Giants' World Series victory, Cole derisively observes: "None of those people are even Giants fans. They're not even from here."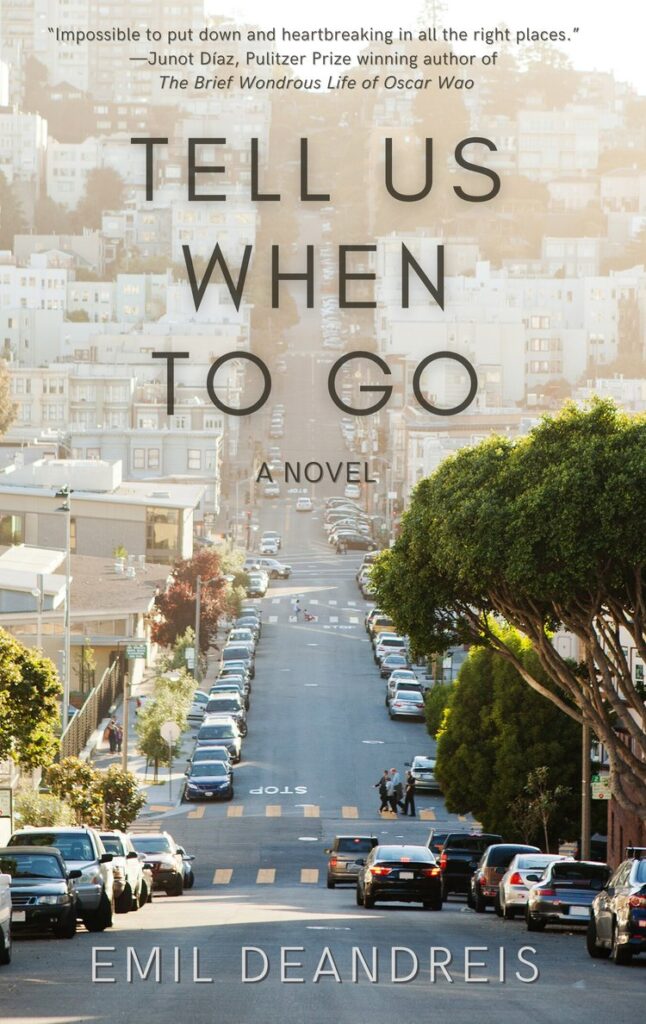 Born and raised in San Francisco's Sunset District, DeAndreis describes his experience watching the city's transformation as a grieving process. And like all grieving, the only way to move through it is by honoring your loss in the ways you know how. For DeAndreis, that's writing. Commenting on the role this book played in helping him process San Francisco's transformation.
"This book became a love letter to San Francisco," he said. "It's not a resentment of change, it's a coming to terms with change."
Many will immediately recognize that the book takes its title from E-40's "Tell Me When to Go."
"The song was the cornerstone of a generational music moment," DeAndreis explains. "But the title is also representative of the gentrification experience."
In his personal life, DeAndreis has plenty of experience grieving sudden, unexpected changes dictated by circumstances outside of his control. In Tell Us When to Go, DeAndreis asks his characters to do the same. They lose their athletic careers, their jobs, their friends and students.
More than that, they lose the ability to recognize the city in which they live and understand how they fit within its increasingly stratified social fabric. But through their stories, DeAndreis honors the memory of the city he will always love, even if he doesn't always recognize what it has become.
EMIL DEANDREIS reads December 4 at Book Passage in Corte Madera, more details here. TELL US WHEN TO GO is out now on Flexible Press