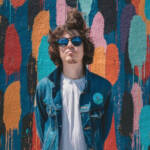 SF-born Watsky, 33, freestyled for 33 hours, 33 minutes, and 33 seconds—and raised $147K. Here's how he did it.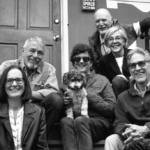 Lively tales about fellow city dwellers are just the ticket for our isolating moment.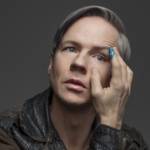 The 'Hedwig' creator's star-studded podcast sweeps into town for a marathon listening party. (Laurie Anderson plays a tumor.)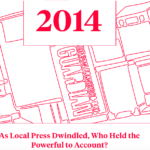 Reporting package looks back at the most impactful events of the past 10 years, highlighting the Bay Guardian and 48 Hills.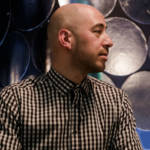 A 13-track celebration of open-minded connectivity keys into the groundbreaker's roving jazz club and dance party.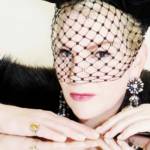 Plus: Mystic Braves, Month of Momentum Culmination, Zulu Spear, and more upcoming events.
New Netflix doc plumbs the depths of social media's political deception, examining the Facebook-Cambridge Analytica case.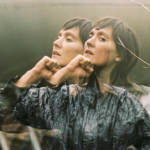 Five words to describe the rewards of following the brilliant, peripatetic songwriter through her musical inventions.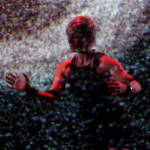 The fest's four days of gorgeous animations, rumbling techno, and puckish experiments injected the scene with new energy.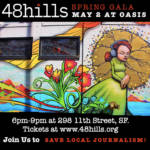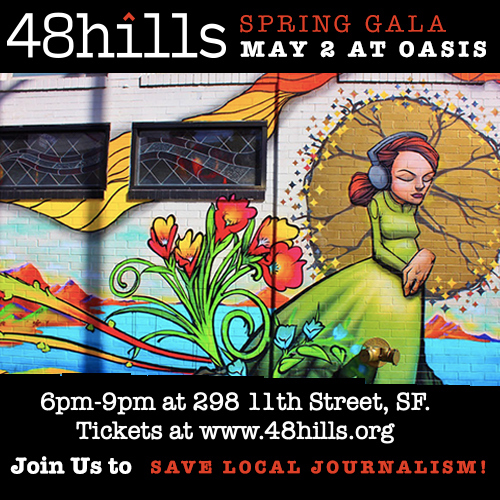 Join us May 2 to honor the Anchor Steam union organizers, hear from Martin Espinoza, Deepa Varma, and Davey D -- and keep community-based local journalism alive.