Camille A. Brown's dancers judder with expressivity. Their bodies shiver, point, nod, tremor, flicker, jit, leap out with an electric flow of never-ending declaration, a real-time synthesis of centuries of Black diasporic body language. In the choreographer's latest work, ink (Wed/14-Fri/16 at Cal Performances at Zellerbach Playhouse, Berkeley) you might even see them fly.
"This is the last piece of a trilogy," Brown said over the phone from the New York's Public Theater, where she's working on a new project. "I won't say 'the end,' because it's not that final. It's a completion of what I wanted to say within this specific group of dances. But I knew that this part had to be about flying: Black people, especially Black girls, as superheroes. I wanted to express that empowerment, of being able to lift off, of always rising, of being able to fly."
Classic African American social dances, historically "viral" steps that functioned as communal signifiers, are a huge influence on Brown's work—from the Lindy Hop and the Charleston through the Running Man, the Kid 'n Play, and the latest TikTok crazes. Her previous BLACK GIRL: Linguistic Play, the second part of the trilogy featured at Cal Performances in 2017, delved into the body language of African American schoolyard games, the dancers accompanied by handclaps, nursery rhymes, and original compositions.
With BLACK GIRL, Brown took as a source Kyra Gaunt's book Games Black Girls Play. For ink, Brown had another spot-on source. "Someone had asked a question on [art project that engages Black men in conversation] Question Bridge. One of the participants responded, "I see Black people as comic book heroes, because they always keep rising." That was exactly what I needed! The dances unfolded from there."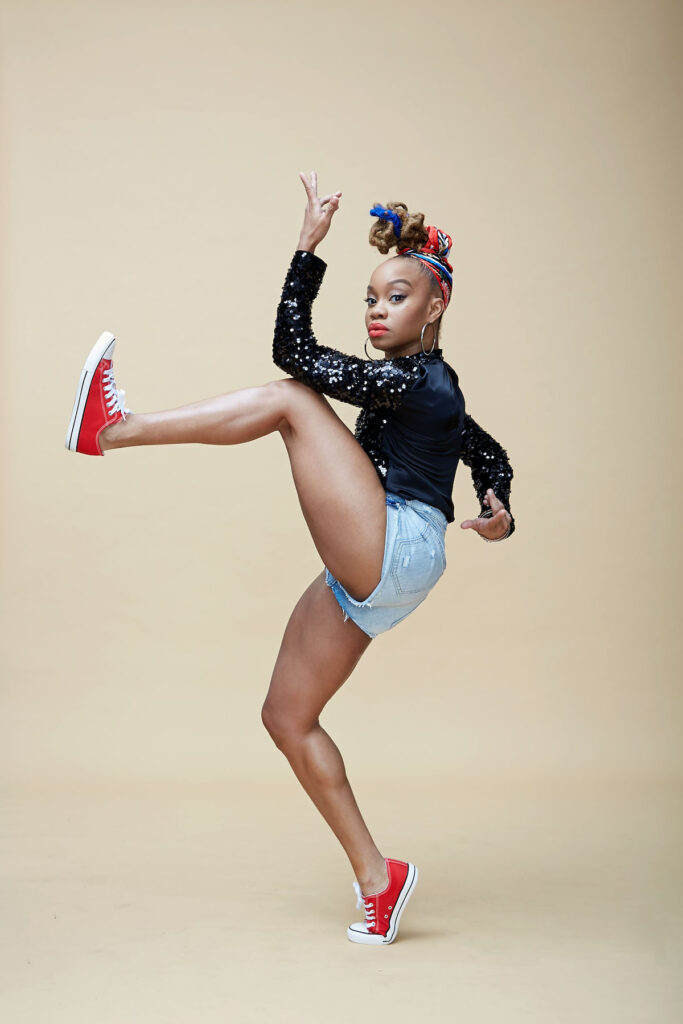 A lot has happened for Brown since she last performed in Berkeley. She became the first Black director in the history of the Metropolitan Opera, with Terence Blanchard's Fire Shut Up In My Bones (co-directed with James Robinson). She nabbed two Tony Award nominations, two Outer Critics Circle Award nominations, and a Chita Rivera Award nomination for her Broadway directorial debut, for colored girls who have considered suicide/when the rainbow is enuf.
When asked how it feels to be back working and dancing with her company again, on a much more intimate scale than Broadway and the Metropolitan Opera, she said, "It feels like home. This is my canvas and my family. We haven't toured since the COVID shutdown, so it feels great."
A film of ink shows dancers whirling through a library, which could be a reference to re-inscribing marginalized, disappeared, and lost Black voices into history, as can the name itself. "You can't erase ink as expeditiously as pencil, and it is a matter of putting Black matters on the books. But it also referred to how the story is being told.
"As with BLACK GIRLS, it's not so much about having a theme dictate what you see, but sitting with a story and watching it evolve, about what is possible. For instance, the film of ink is mostly solos and duets because that was who was available at the time in the company. The story is always bigger than what you put out there."
This concept fits into Brown's holistic approach to art. Mentors and inspirations like choreographers Diane McIntyre and Katherine Dunham "helped me believe that being an artist doesn't mean you have to stick to one category like dance, but you can infuse what you do across many genres" like opera and theater.
How will the audience at a public institution like Berkeley, which has a deep tradition of social dance among the students and faculty, receives ink? "It will be interesting to see how the audience responds. Last month we were at the Apollo Theater, and the reception was thrilling. I want people to share the expression of Black joy, Black love, Black history, and Black empowerment."
CAMILLE A. BROWN & DANCERS: 'INK' runs Wed/14-Fri/16 at Zellerbach Playhouse, Berkeley, presented by Cal Performances. Tickets and more info here.