Sometimes, organized public outcry works, particularly in a city with district elections of supervisors, where the public officials making the decision have to be closer to the people who have input.
So this afternoon, after a bit pf parliamentary confusion, the supes voted 8-3 to ban the immediate use of killer robots, and sent the issue back to committee for more discussion.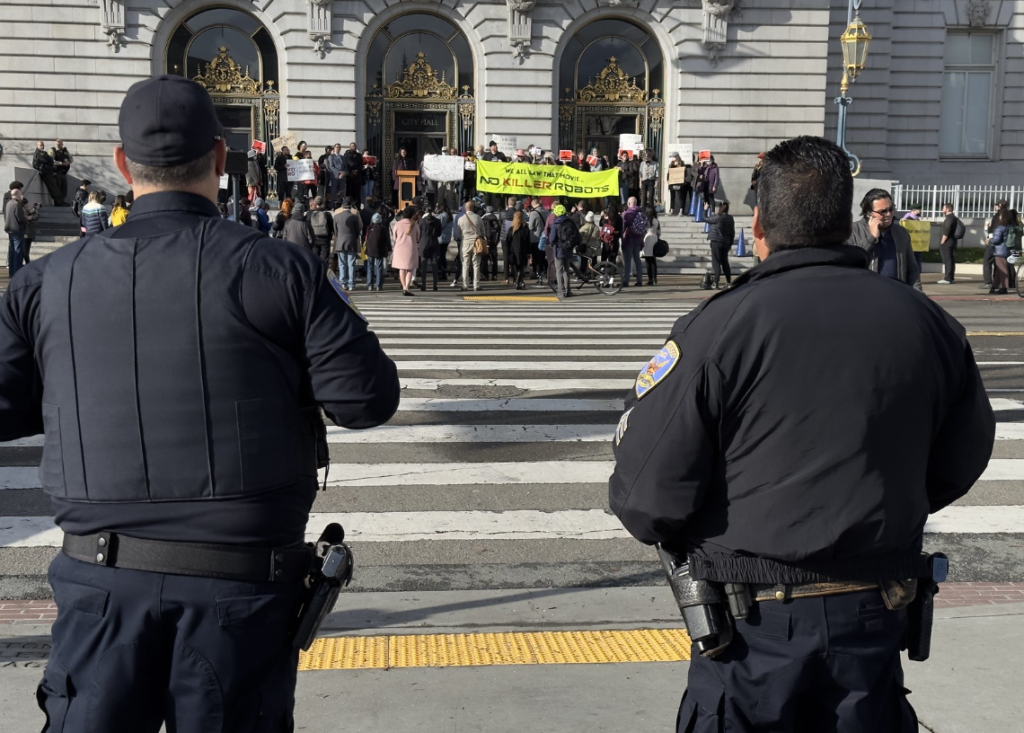 Only Sups. Rafael Mandelman, Matt Dorsey, and Catherine Stefani voted to keep the previous policy, which would have allowed the cops to arm robots with bombs to blow up human beings.
Those three supes said they were convinced that the debate was over, and everything that could be said had been said, and the cops should have the right to deploy those weapons if they're needed.
But over the past week, since the first vote in favor of the killer robots, this has become a national issue, with reporters from news outlets around the country apparently stunned that such a progressive city would allow this.
And a huge public outcry put the supes under close scrutiny, as 44 community and civil-rights groups demanded that the policy change.
Sup. Aaron Peskin, who had helped negotiation the weapons policy over several public hearings, and who had voted in favor of the robots last week, took the lead in moving to ban lethal force by robots and send the issue back to the Rules Committee.
It took a while. The situation was unusual: The supes had approved the killer robots last week, 8-3, but every ordinance requires a second vote. And in this case, Peskin wanted to send the rest of the police weapons policy, which has a lot of other issues, forward for final approval, with the robot section removed.
After a lengthy discussion on how that could happen, and a series of votes, the board managed to approve the weapons policy without the robots, specifically ban lethal force by robots, and send that part of the policy back for more discussion.
Which is badly needed. The role of robots in law enforcement is going to become a serious national debate in the next few years, as software developers create AI programs that could allow robots to do threat analysis, and potentially even decide when lethal force is acceptable.
At least for the moment, San Francisco is proceeding with caution.