Parents of small children everywhere know the ritual. Every so often, line up the kids against a wall and add a pencil mark and date to mark the new height, a measurement and memento of a child's growth.
Jewish Film Institute Program Director and filmmaker Jay Rosenblatt and his wife did this with their daughter Ella, but Rosenblatt added an extra step: From the ages of two through 18, Rosenblatt sat his child on the family couch and interviewed her on camera.
"We still have the marks on one of our door jambs in the kitchen pantry. I love that. I love that that's part of our history," Rosenblatt says over Zoom. "The film is a visualization of that, for sure. I think that's why it's kind of universal, just seeing that progression."
Ella Rosenblatt is nearly 22 now but her dad only recently turned those childhood interviews into a short film, How Do You Measure a Year? (Sat/18 and Sun/19 with more dates TBD at the Roxie, more info here.) Last year, Jay Rosenblatt was nominated for an Oscar for Best Documentary Short for When We Were Bullies, an examination of a shameful incident from his own boyhood. He repeats the feat with his latest. His plus one for the evening of the Academy Awards ceremony is Ella.
She was already a veteran subject of her dad's when he sat her on the couch that first time on her second birthday and for the first few years after. His 10-minute documentary, I Used to Be a Filmmaker, a record of Ella's life from her birth through 18 months was shortlisted for the Oscar. She would go on to be the subject of three more shorts as a very young child, eating ice cream in I Like It a Lot and dressing as the Little Tramp for Halloween in I Am Charlie Chaplin. When she was four, Rosenblatt gave Ella a video camera for her birthday and spent a year trying to teach her to make movies, the effort commemorated in "Beginning Filmmaking," which he decided would be a final project until now.
"After that, I felt uncomfortable putting her out in the world like that. I felt like I really needed to respect her privacy," Rosenblatt says. "Her personality was really developed. I didn't even show Beginning Filmmaking in the Bay Area. I decided I didn't want potential friends of hers to see it and I didn't want it to affect her growing up at all. So, we took a long hiatus. I continued filming her just for this film and just for home movies."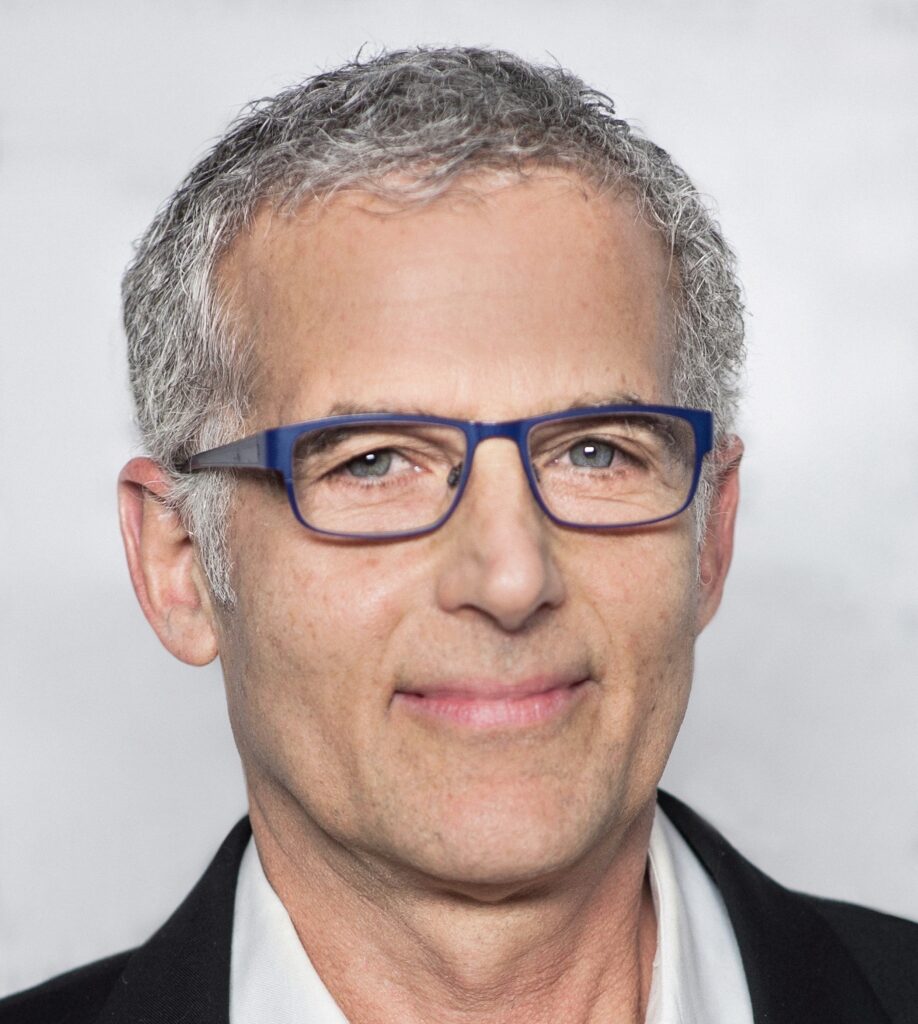 Throughout shooting How Do You Measure a Year?, Rosenblatt could never be sure he even had a film. He resisted any urge to look at the footage, simply recording the birthday interview and putting it away. He always hoped he could eventually make something of the project, but there were years when the sound would cut out from his headphones, so he couldn't be sure he had good (or any) audio. Up until her 18th birthday, he shot using an old camera.
"I was just too afraid (to look at the footage)," he says. "I knew that the bottom line was even if there's no film here, this is footage for her to have that's a recording of each of her birthdays of her talking to T
The questions Rosenblatt asks Ella vary as she grows in maturity, but there are some throughline queries he put to her every year. For example, he would ask her to define what the word "power" meant to her.
"I thought it was an interesting question for a girl to answer," Rosenblatt says. "I always felt like I really wanted to see her empowered, given the patriarchy and give what girls are faced with. I feel it's so important for them to have a lot of inner strength, a lot of competence. And I just thought power might get to that. I also thought it would be interesting to hear what a really young girl—2, 3, 4, 5 years old—would say about that."
The most important aspect to all of this was Ella's consent. If she had ever decided she didn't want to sit down with her dad for an interview or was just done with it all together, the project would have ended. But she kept her appointment with her father every year.
"The first few years, she's obviously having fun with it. Well, mostly fun," Rosenblatt says. "Adolescence was more of a challenge, but she showed up and was almost, I think, more powerful for that. And then as we got to the later years, even though she wanted to get on with it and not take too much time setting up, she was into it. She says it in the film, that she started really appreciating the ritual aspect of it."
Ella was home with her family while her dad was editing, so he was able to share with her his rough cuts and make sure he had her consent as the project moved along. The technical glitches he feared discovering when he finally looked at his footage did not exist, except for easily fixed color issues.
"As I was editing, it was becoming clearer and clearer that there is a film here and we'll see how it turns out," Rosenblatt says. "It was really a feeling of relief and excitement. I have to say this was probably one of the most enjoyable films for me to edit because it had already been shot years ago and I love the main subject so much. Sometimes you slog through the rushes to find the gems but even the stuff that didn't make it into the film was fun for me to watch. I had a lot of fun editing this."
HOW DO YOU MEASURE A YEAR? screens as part of "2023 Oscar Nominated Shorts: Documentary" at the Roxie Theater, SF, Sat/18 (with Jay Rosenblatt in attendance) and Sun/19, plus more dates to be added. More info here.