Writing a vibrant illustrated history of incredible women, Our Brave Foremothers: Celebrating 100 Black, Brown, Asian & Indigenous Women Who Changed the Course of History author Rozella Kennedy found, came with some unexpected challenges.
First, there were the overachievers. "The hardest profile to write was Pauli Murray," former San Francisco resident Kennedy said over the phone from her current home further up the West Coast. "She just did so much! So many things accomplished over the course of her life. I wanted to focus on what would be the most inspiring to people today, and I think in the end it really was that she lived this astonishingly full life. She is literally a saint!" (The book lists Murray as a lawyer, legal scholar, womanist poet, author, African American civil and labor rights activist, Episcopal priest, and LGBTQIA+ pioneer.)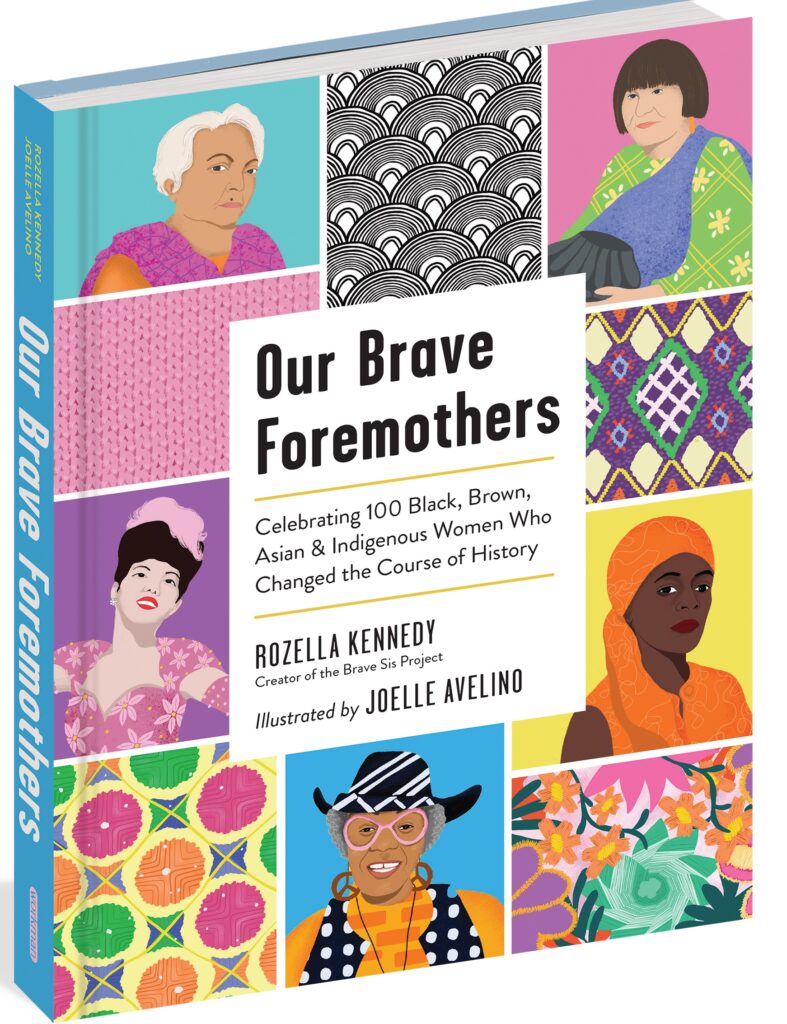 Then, there were the unknowns: "I knew I had to write about Charlotte E. Ray, the first Black woman lawyer in the US, and only the third woman to graduate law school when she was admitted to the bar in 1872. But here's a very troubling example of how history has treated Black women. When I went to look for a photo of her, there is only a fake one that is not her appearing in search returns, websites, and references. Her identity is literally being erased because people are being careless. There are no known photos of her, so our wonderful illustrator, Joelle Avelino, ended up portraying her from the back, reaching up for a law book on a shelf.
"Another one that was difficult was Bernadita Camacho-Dungca, the linguistics scholar from Guam who wrote the Chamorro Pledge of Allegiance. There was nothing available about her personal life to really flesh her out, so the profile centers on the struggles of the Chamorro people in the face of empire, and how she kept the language alive."
And some obstacles ran deep in a cultural sense. "A lot of Brown women, South Asian women, Muslim women, and Latinas did not claim Brownness until relatively recently, because you often had to pass in society in order to survive, let alone succeed. There are more historical records of Black women and women from Chinese, Japanese communities, ironically because they were so visibly marginalized. And, of course, Indigenous womens' history was basically wiped off the face of the earth in most cases. Things really picked up in terms of claiming identity in the 1960s."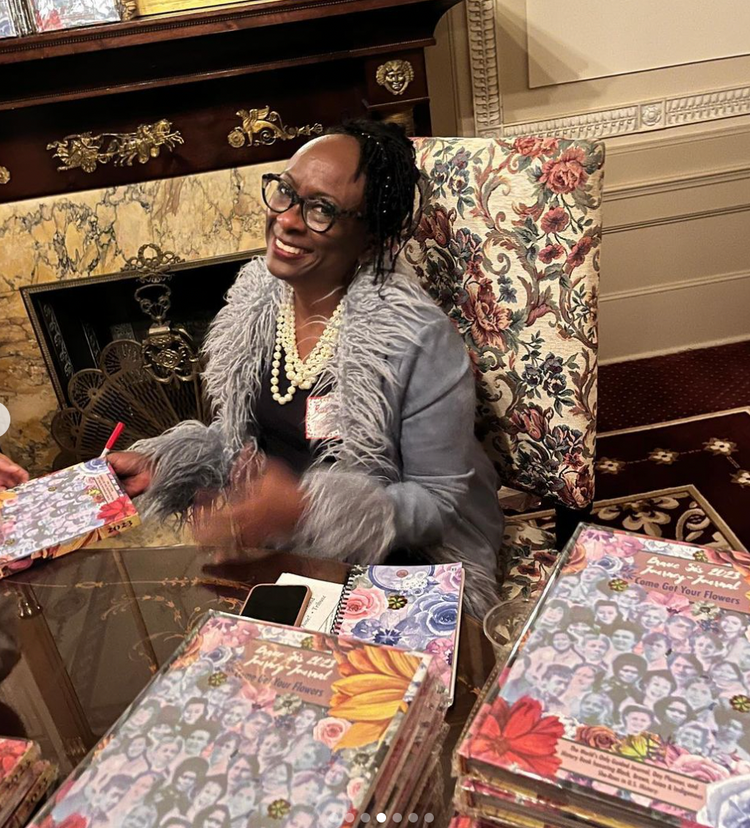 Despite all this, Kennedy's assiduous research and colorful writing, paired with Avelino's delightful illustrations, have produced an essential introduction to women whose stories you probably haven't encountered in history class. Like Buffalo Calf Road Woman, the Lakota woman who knocked general Custer off his horse and delivered the fatal blow to his skull with her club. Or groundbreaking Tejana journalist Jovita Idár, who called out "Juan Crow" policies against Mexican Americans in the 1910s, weathering violent retribution.
Mixed among these profiles are more familiar figures like Angela Davis, Anna May Wong, Ida B. Wells, Bharati Mukherjee, and Harriet Tubman. Although there are a few living heroes like Sonia Sotomamayor and Dolores Huerta, most of the women depicted have passed on. "I didn't want a situation like with Aung San Suu Kyi, where we were all putting up posters of her on our dorm room walls, and now… eek," Kennedy says.
Our Brave Foremothers sprang from Kennedy's awesome day planner Our Brave Sis and her Brave Sis Project, which had the misfortune of being launched right as the pandemic hit, and people may have had less use for an activity planner, despite the wonderfully inspiring quotes and exercises contained therein. She sees this expansion of her quest to tell the tales of inspiring women and how they remain relevant to life today as a duty of citizen historians like herself, to relate the deeper connections we maintain with the past.
"This isn't a sexy celebrity book," she says. "It tells the stories of women who changed the world in loud and in quiet ways. I think that's important for people, to see the sheer variety of how you can accomplish what may seem impossible."
OUR BRAVE FOREMOTHERS is available now from Workman Publishing. More info here—and go to your local bookstore and get a copy!