The gringos have discovered corridos. Early in June, belicón-romántico Jalisco-born singer Peso Pluma's album Génesis ascended to the top spot on the Billboard charts—the result of the biggest week's sales ever for an LP from the genre loosely referred to as "Mexican regional." In fact, these sounds have been dominant in Mexican culture for generations and have been selling out stadiums across the US for decades, hardly news to those aware of the legacy of SoCal powerhouse labels like Del and Rancho Humilde.
But such is the current audio ubiquity of Doble P and other artists like Grupo Firme and Natanael Cano among even monolingual English-speaking audiences that some have clocked corridos as the new breakout Latin music genre, a rising counterpoint to reggaeton's remarkable global dominance.
It's important to note that this was not always the state of things—and Xolo aka Andrés Freyre knows. Growing up, the LA-based, Tijuana-raised selector felt belittled because he opted for technobanda over TV-friendly US hip-hop hits.
"If Banda Machos y Recodo were making bangers throughout the '90s, who needs any of that shit MTV told me was cool?" he told 48hills in a recent email interview. "El Recodo, [Banda] Maguey, and Chalino [Sánchez] were the shit."
Culture-related aggressions came to mess with his mental health, as he told Vogue Mexico. But Freyre found that diving deep into the sounds of Mexico—not just corridos, but also cumbia, música norteña, and quebradita, to name just a few of his beloved genres—didn't only keep his own mind right. Audiences ate up his sets, from Xolo's gigs at the pre-pandemic LA soiree La Onda Paisa Pari to his ongoing, monthly NTS show La Cosecha Internacional.
Happily, the Bay is getting another taste of Freyre's crate-digging dedication when he heads to St. Mary's Pub on Sat/15 via an invitation from Chulita Vinyl Club's Lizzy Al Toque for what will be Xolo's second NorCal gig ever. He was good enough to speak with us about what spinning this music really means in the United States of 2023, border continuums, charro belts, and the exact songs to drop when the aunties are really feeling the quinceañera vibes.
48HILLS What's one thing you learned growing up on both sides of the US-Mexico border that you wish everyone in the United States understood about the relationship between the two countries?
XOLO I would say the symbiotic relationship between both cultures, the many ways Mexico influences the US, and vice-versa. Nowhere is it more apparent than in Tijuana.
In San Diego, you can see the way America has been influenced by Mexico, and as you drive up to LA it begins to dissipate. There are other things I see that others don't, such as police presence, crime, and even down to the way people walk down the street that you either appreciate or dislike about living in either environment.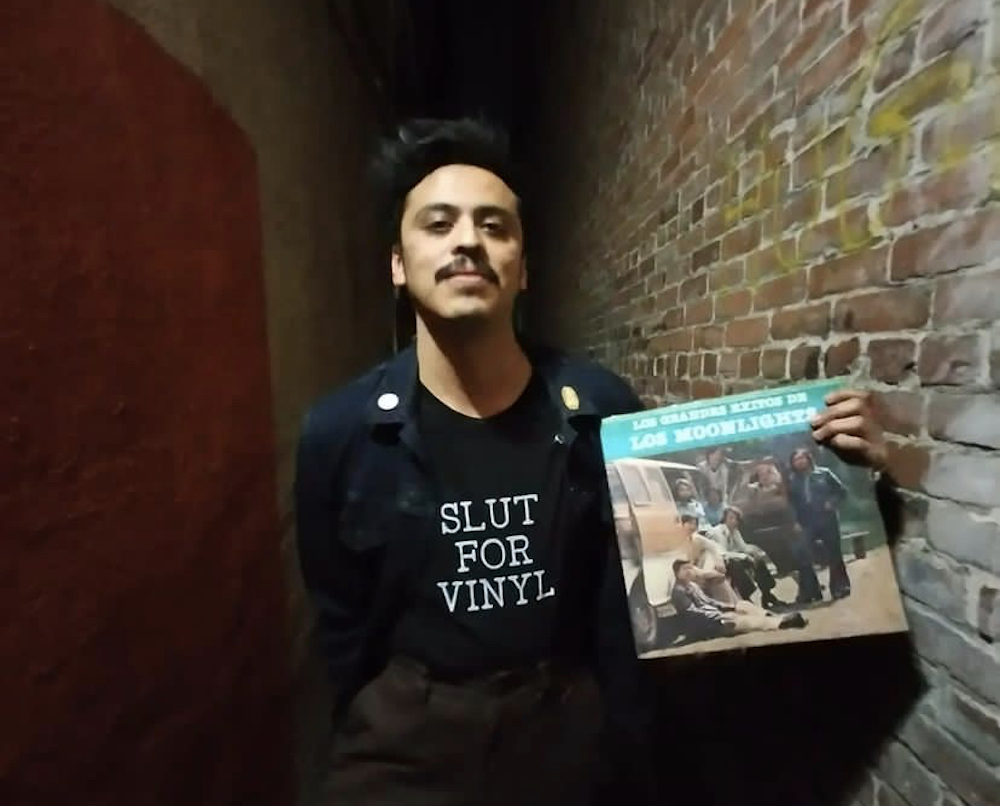 48HILLS Your NTS tagline is "Inspired by Quinceñera parties in the hills of Mexico and beyond & rooted in partying as a form of immigrant resistance," which I love for the way it links the quince's celebration to community-driven resilience. How have you seen that resistance make itself known in a quinceañera, specifically?
XOLO I always believed that tagline has two separate ideas. The first is the community and extended family coming together to celebrate a milestone in a young woman's life.
In those parties, you can see a mixture of the music of past, present, and future. For example, you can go to a quince and still hear music by Enrique Guzman and Los Apson being played next to the latest corridos and cumbias sonideras. What I offer is the soundtrack of the home you grew up in, making people relive good and bad, or discover memories pertaining to the fabric of their relatives.
The second idea I feel is the need to assimilate to American culture. When I was a kid, Mexican culture was underground in a way. It's not like that today. I used to get beat up in school for dressing a certain way, such as wearing cintos piteados [artesanal belts popular in charro culture and woven with thread made from the maguey plant.] When you had to walk down the street and get yelled at by Brown people whose grandparents were [also] forced to assimilate 40 years prior, and adopt a culture to avoid verbal and physical abuse.
I grew up and said no.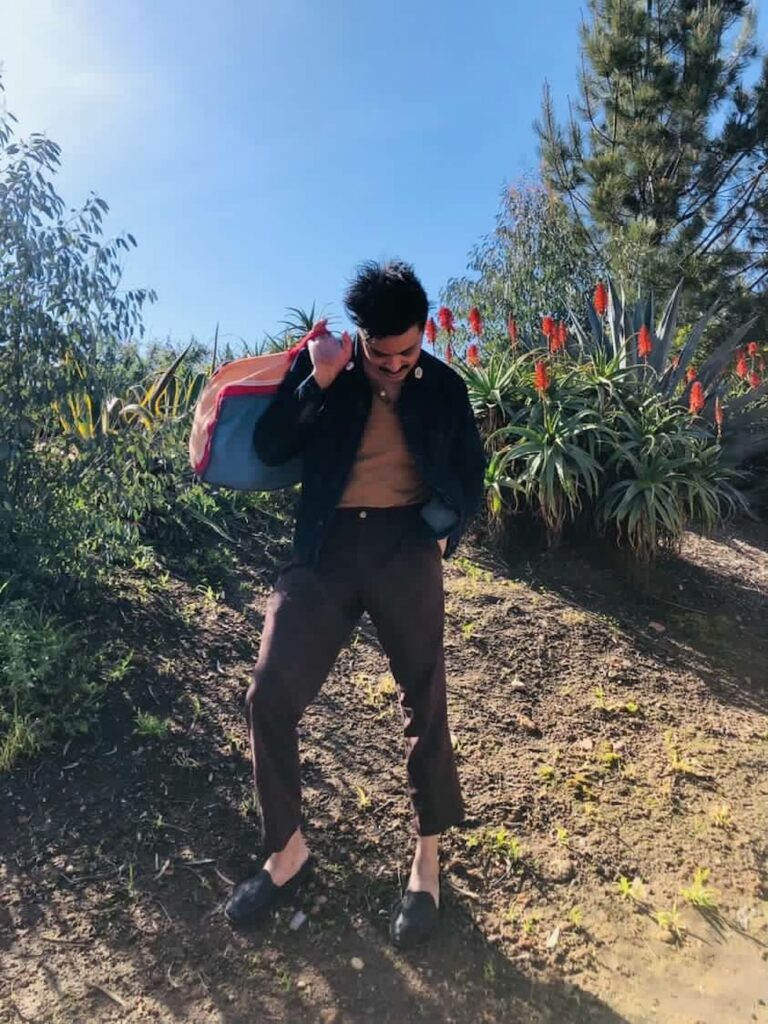 The music and culture of the paleteros, people who sell at the swapmeet, and day laborers is just as important as what American media told us was cool, because to be honest we didn't give a shit what was cool. If Banda Machos y Recodo were making bangers throughout the '90s, who needs any of that shit MTV told me was cool? El Recodo, [Banda] Maguey, and Chalino [Sánchez] were the shit.
48HILLS I promise no more quinceañeara questions after this, but have you ever DJ'd one?—and regardless of the answer, what are three songs on your quinceañeara must-play list?
XOLO I tend to not do events for people celebrating privately at their homes. I've done maybe two, but even then, I have a strict "no reggaeton or Bad Bunny" rule. Nothing against that stuff, I just feel it doesn't represent who I am or the people of my colonia.
Three songs:
La última, cuando esten bien pedas las tías y abuelas, es la doble oferta de Caballo Dorado "No Rompas Mi Corazón" y "Payaso de Rodeo"—cuando miras todos riéndose y tropezándose. [The last one, when the aunts and grandmothers are nice and drunk, is the double header of Caballo Dorado's "No Rompas Mi Corazón" and "Payaso de Rodeo"—for when you see everyone laughing and stumbling around.]
48HILLS With the rise of artists like Peso Pluma and Natanael Cano, Mexican corridos seem to have been tapped by mainstream music media as the next Latin genre to crossover into predominantly-English language markets. What are you celebrating about this era, and what about it do you find complex?
XOLO I love la Doble P. Peso Pluma y Nat offer a complex and new take on a classic genre. I think people here misunderstand what these kids are offering, and the danger involved with the music they play. I enjoy the lyrics containing scenery of war, death, and drugs.
One thing people [in the United States] don't understand is how crazy and unhooked my tías de Nayarit, Tijuana, y Sinaloa get with this music, how many people love the imagery. Where we're from, it's a way of life with not a lot of ways out.
I can't say much other than that—I just hope that these artists (such as Drake) and kids that love this music and look know what they are potentially getting themselves into. In Mexico we love the danger.
48HILLS The St. Mary's Pub gig on July 15 will be your second time playing in Northern California. Tell me about the first time—how was the crowd's energy different (if it was different) and what stood out from that set?
XOLO I loved the energy of playing [DJs El Kool Kyle and Roger Más' party] Superritmo. Everyone was really nice, and there to have a good time. Loved playing with those guys and see what's possible on turntables. I feel bad because I was super burned out and tired from my regular nine to five and a string of events. Think I played like 10 [gigs] in three weeks between LA and SD. This time I hope to do better as I will be more rested. I appreciate everyone who comes out and the DJs like Lis who invite me.
LOS TERRENOS with Xolo, El Crocodrilo, and Lizzy Al Toque. Sat/15, 7pm, St. Mary's Pub, SF. More information here.