"It's just that time," retiring Green Arcade owner Patrick Marks told me with a quick smile, as I tearfully perused his bookstore's incredible selection of socially conscious books. After 15 years in business in "the Hub" of Market Street, his wee oasis of progressive spirit is shutting down for good on Sun/23, and the Green Arcade series of readings across the street at McRoskey Mattress Factory will be gone as well.
Before I left with an armload of books (40% off everything!)—Obi Kaufman's The Forests of California, Ida Geary's The Leaf Book, a collection of Amiri Baraka poetry, histories of grand Alamo Square houses and Treasure Island housing plans—Marks had introduced me to some wonderful new friends, as was his way, including Gerry Courtney, the author of a trilogy of photography books documenting the vibrant protest signage of the past few years.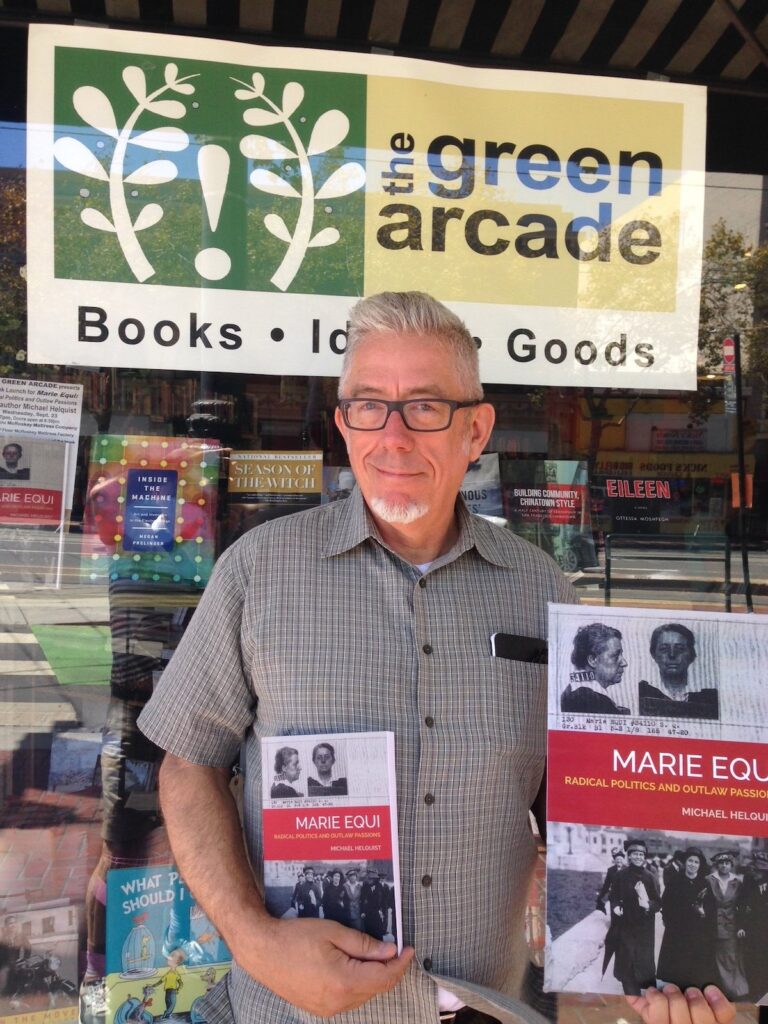 Of course, the desire to retire is admirable, and Marks has been a hero in the biz for years, formerly as a buyer for the legendary Cody's Books in Berkeley (where he experienced the notorious bombing incidents in retaliation for displaying Salman Rushdie's The Satanic Verses). I'd thought we were having a renaissance moment of physical media, with the opening of the Mission's Medicine for Nightmares bookstore (Green Arcade's obvious heir, along with the Casto's recent Fabulosa Books) and a spate of new record stores, but the universe seems to be keeping our access to sensory tangibles at the current level—although Green Arcade will surely inspire others to open their own spots.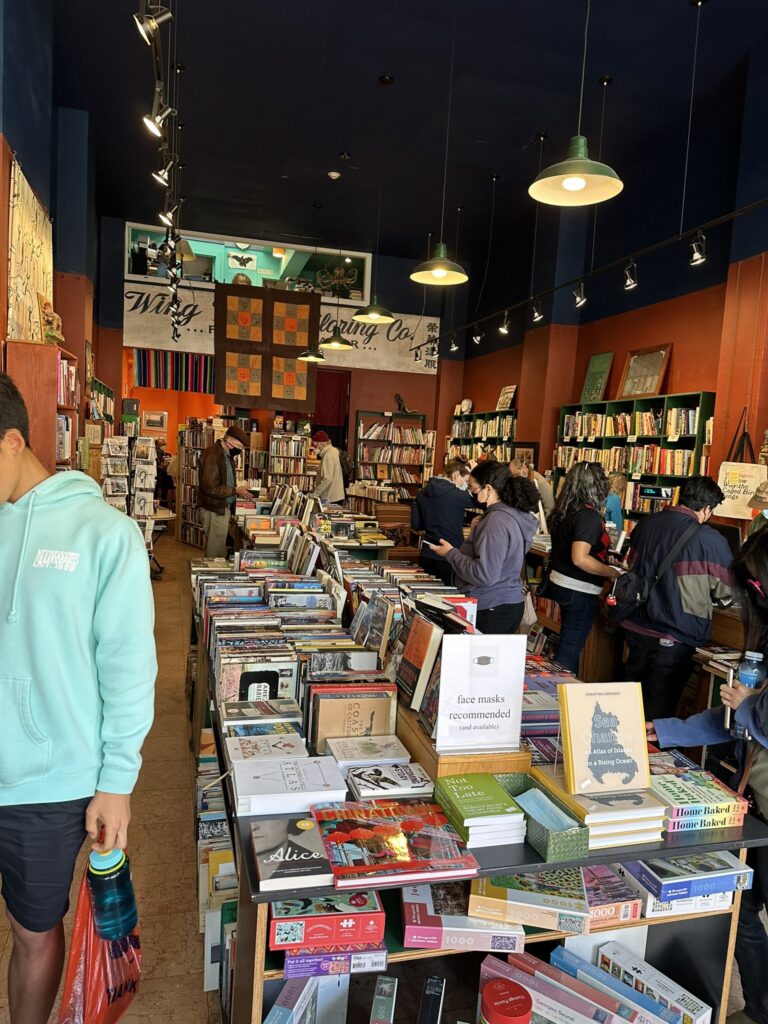 "One of the things that's great about Patrick is that he's much better than Amazon at suggesting books you'll want to read," James Tracy, Chair of the Labor and Community Studies Department at City College of San Francisco, author of Hillbilly Nationalists, Urban Race Rebels, and Black Power and No Fascist USA!, and 48 Hills books contributor told me. "He remembers the reading preferences of almost everyone who's bought a book in there. Patrick is a living testament to why bookstores are necessary to build community.
"As an author myself, I see how he supports so many local authors, in ways big and small beyond just stocking their books," Tracy said. "Not many other bookstores have an entire shelf of Rebecca Solnit publications. The Green Arcade reading series on the top floor of McRoskey across the street have always been one of the last remnants of what people think they are going to get when they moves to San Francisco: big ideas and a scrappy community."
Tracy is part of the coordinating committee for the Howard Zinn Book Fair, the nine-year-old "celebration of The People's History, past present and future," which "grew up on Green Arcade's Floor."
"The Fair is a collective effort and Patrick brings a lifetime of common sense and good politics," Tracy said. "He knows how to include everyone, whether they've been around the book industry or local activism for 50 years or five minutes. (Marks told me that his work will continue with the Zinn Fair, and that he was excited about this year's installment in December, whose theme is "Against Amnesia.")
I'm not sure anyone will forget the bright spot of literary activism and Bay Area progressive culture that was the Green Arcade, anytime soon. And its spirit will live on. As Tracy put it, "This is a huge loss, but there's no reason something like Green Arcade can be built by others with a similar passion. SF doesn't have to suffer through loss of bookstore after bookstore. Look at all that space opening up downtown."
All books and inventory is 40% off at Green Arcade through Sun/23. More info here.