Unknown vandals defaced the door of District 9 supe candidate Hillary Ronen last night with an alarmingly misogynist message posted by an apparent supporter of her opponent, Josh Arce.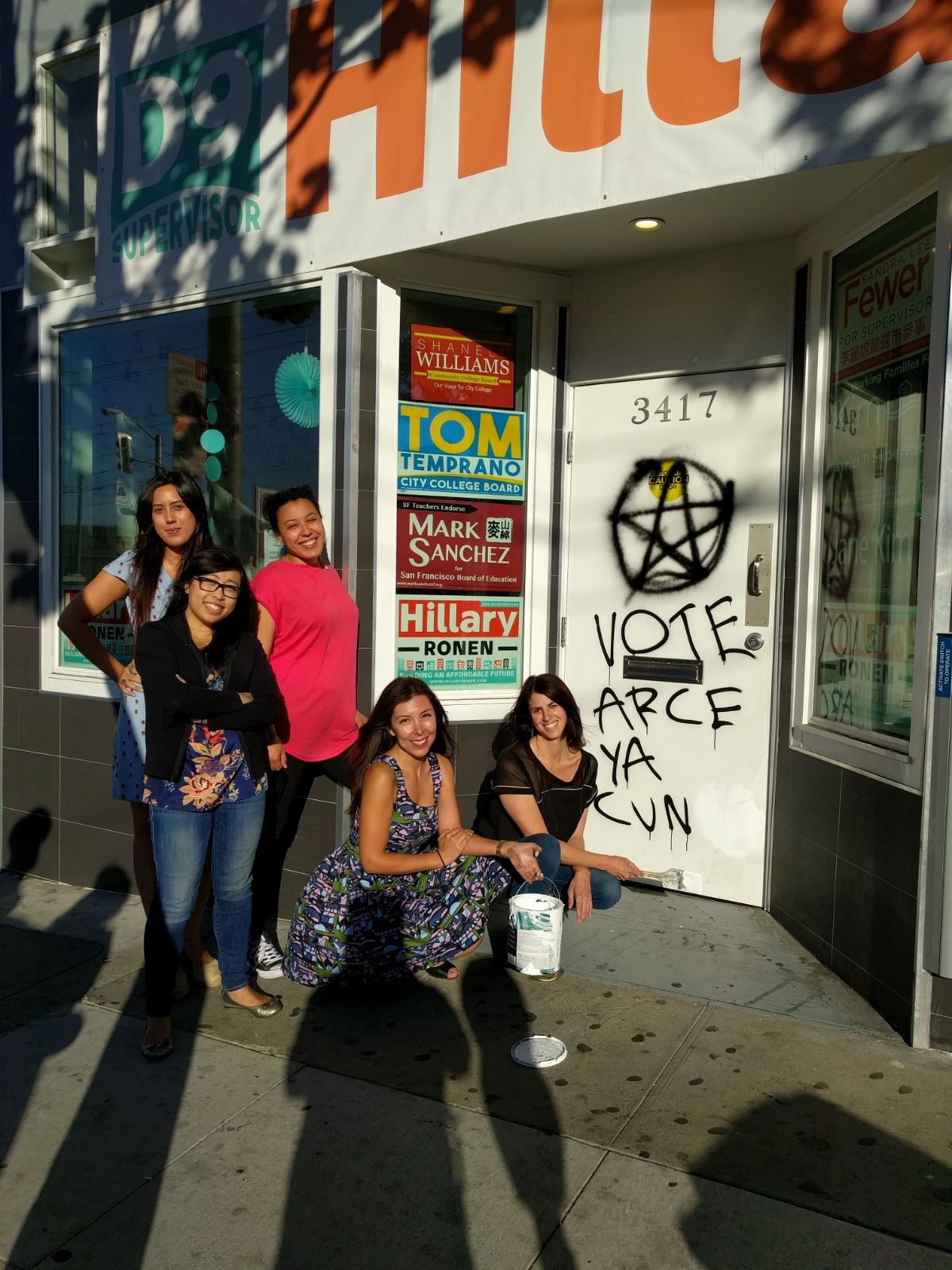 The message – "VOTE ARCE YA CUNTS" – is obviously crude and sexist, and Arce was quick to issue a statement on Facebook denouncing it.
But it does suggest that some of the people who call themselves his supporters are pretty nasty folks.
Ronen told me that "me and my all-female staff are not going to back down to these bullies. All of us are sick of the divisive rhetoric."
Arce posted a note on Facebook saying he "would never stand by or condone when someone, who claims to support me, uses hateful language and defaces private property."
There's a pentagram in a circle above the hate message, but that, Ronen said, appeared the day before and may have nothing to do with the "Vote Arce" graffiti.