A lawsuit filed in the Alameda County Superior Court on Tuesday argues that the state of California has illegally suspended licenses of more than 600,000 drivers who can't afford to pay their increasingly expensive traffic tickets. The lawsuit argues that despite an amnesty program that was supposed to address the problem low-income families bear the brunt of exhorbitant fines they can't afford to pay and end up losing their licenses.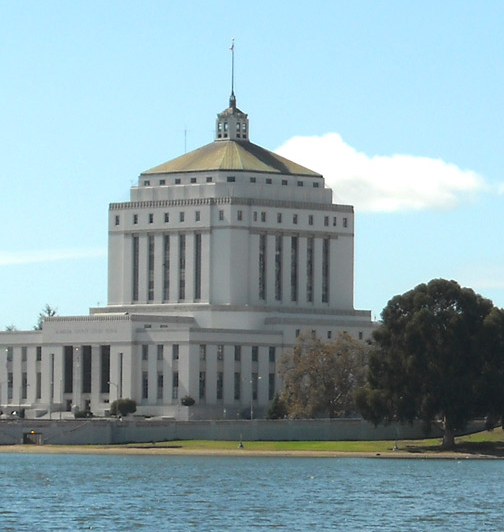 Last year Gov. Jerry Brown and state lawmakers reduced fees for tickets issued before 2013. The move allowed many drivers to go back on the road. But the lawsuit argues that despite the reduced fee the state is still penalizing hundreds of thousands of former motorists for being poor.
"The consequences of losing a license are really severe. People need to commute to work, for medical appointments or to take their children to school. The state of California has been charging people an exorbitant amount on traffic violations which is largely effecting the poor," said Rebekah Evenson of Bay Area Legal Aid, lead attorney in the case.  
Evenson said that the lawsuit is aiming to make the process more fair for poor people and that there were many ways in which the state could accommodate low-income individuals like providing them with an option to do community service or pay their ticket in easy monthly installments. 
"No one should be forced to choose between keeping their driver's license and putting food on the table for their family," she said. Evenson also noted that the tickets also disproportionately impact people of color: "You have to see who gets stopped by the police more often" she said noting that while the license suspension, for not paying your fine and being unable to appear in court, is indefinite the penalties for Driving Under Influence are far shorter. 
The DMV declined when reached out for comment. 
Here's a breakdown of the costs of a ticket by law and after added penalties:
| | | |
| --- | --- | --- |
| Violation |  Penalty by Law | Total Cost with added penalties   |
| Using cellphone while driving  | $20 | $162 |
| Jaywalking  | $25 | $197 |
|  Failing to signal before changing lanes  | $35 |  $238 |
The law allows the DMV to suspend a license only for "willfully" failing to pay a fine or appear in court not for failing to pay sums you can't afford. The lawsuits argues that the state's enforcement policy is unconstitutional and violates state statues. 
Guillermo Hernandez is the lead plaintiff in the case. Hernandez, a Contra Costa County resident was ticketed in March 2013 because he lacked a valid registration and hadn't updated the address on his license, the suit said. Hernandez who was out of work since his small business shut down, could afford only $200 of the $900 he owed in fines and fees, and his license was suspended, the suit said. 
The lawsuit is arguing that the traffic court failed to notify Hernandez of his right to show that he could not afford to pay the fine before his license was suspended.