PARTY RADAR I just flew in from New York City, and, boi, are my nasal passages tired. From a muddy-sounding multi-warehouse Brooklyn rave with The Black Madonna to a raucous cabaret evening at actor Alan Cumming's new post-Eastern Bloc Club Cumming — with stops at Bushwick neighborhood hang Bossa Nova Civic Club (which just happens to host the world's best techno DJs) and incredible, neon-ceilinged Bushwick spot Analog (which hosts one of my favorite gay parties, Wrecked, coming to SF next month!) … Child, I did a lot.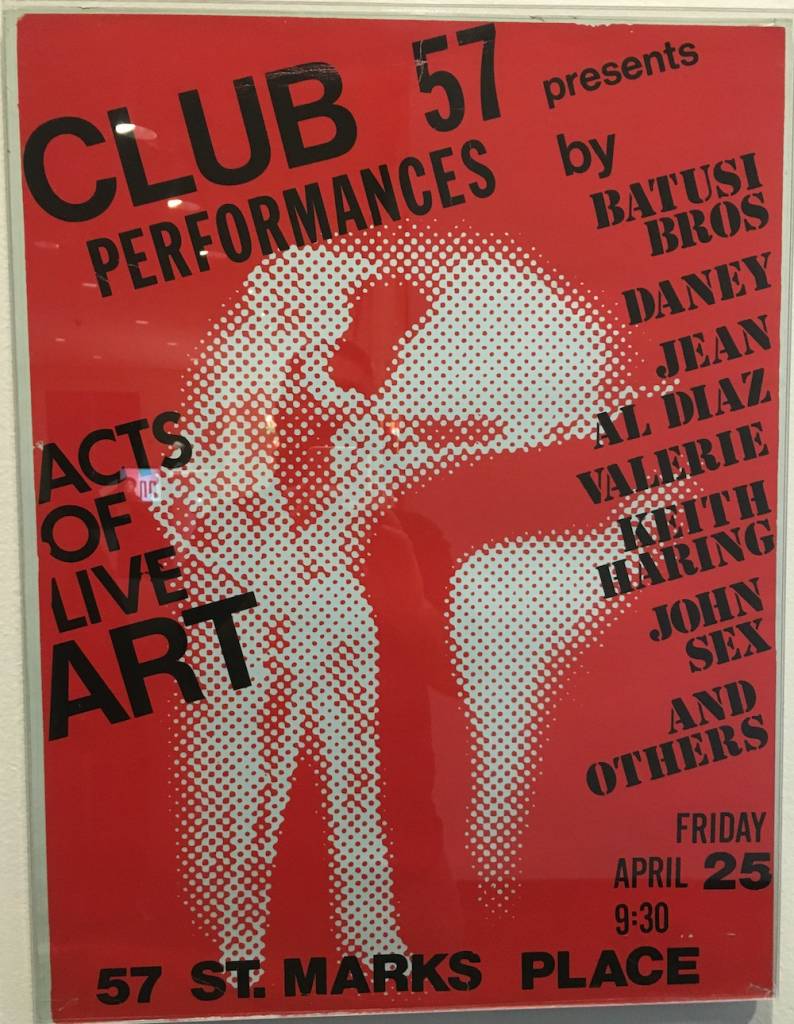 Probably the most amazing thing, however, was the stunning, nightlife-affirming "Club 57: Film, Performance, and Art in the East Village, 1978–1983" show at the MoMA. Like the sprawling show itself, which took over the MoMA's basement, Club 57 was located in the basement of a Polish Church on St. Mark's Place — the real underground, on zero budget — and involved every early 80's club, art, and music icon you could think of.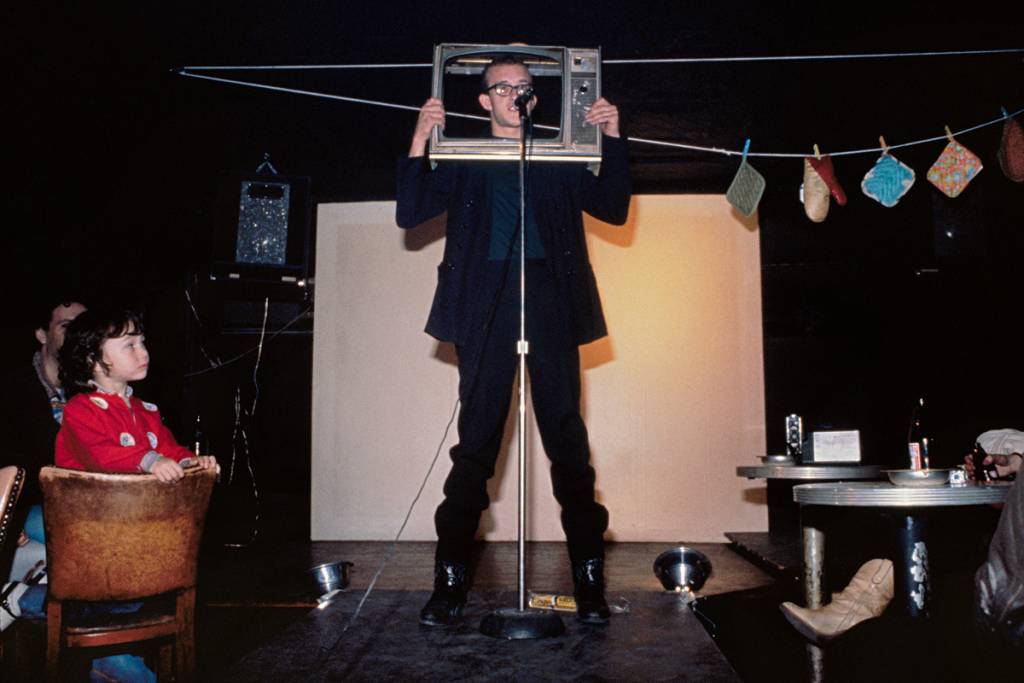 Seriously: Keith Haring was its visual art selector, Ann Magnuson was its performance curator, Susan Hannaford and Tom Scully were the film programmers, and from there you also get Kenny Scharf, Klaus Nomi, John Sex, Fab 5 Freddy, Future 2000, Kenny Scharf, Taboo!, Divine, Lisa Lyon, Africa Bambaataa, Johnny Dynell … RuPaul, Cyndi Lauper, the B-52s, The Fleshtones, and Madonna hung out there. Everybody hung out there. There were wiggy rock performances, experimental film nights, DIY fashions galore, and music that popped with early New Wave, hip-hop, Alt Country, jangly indie, and electro.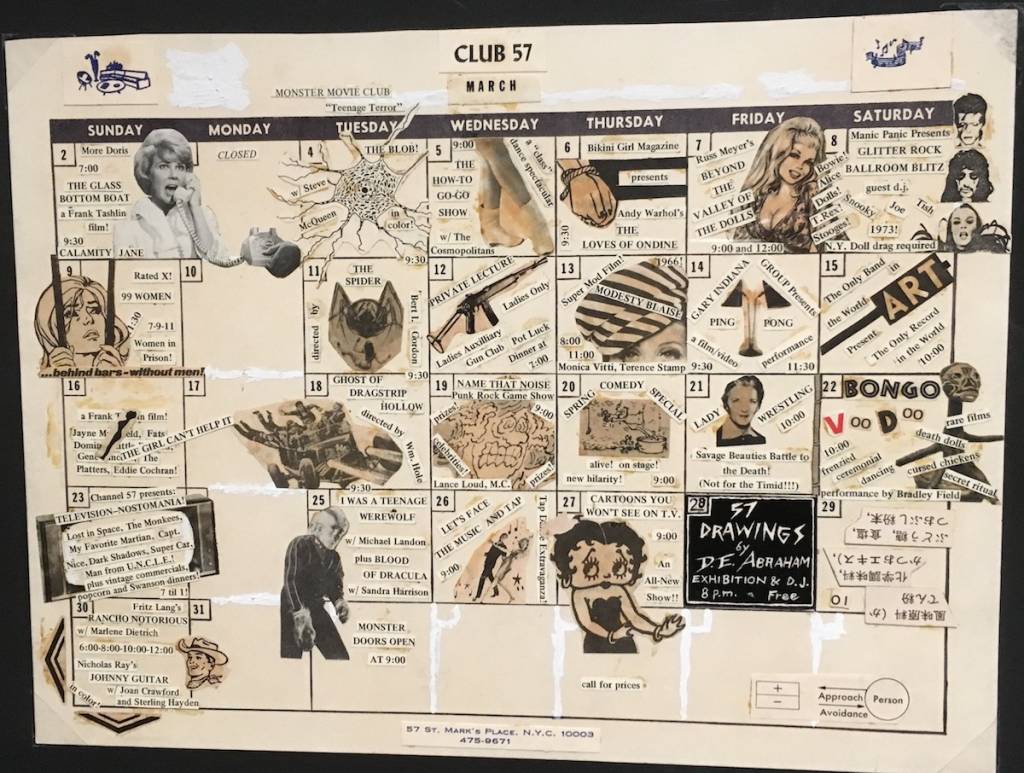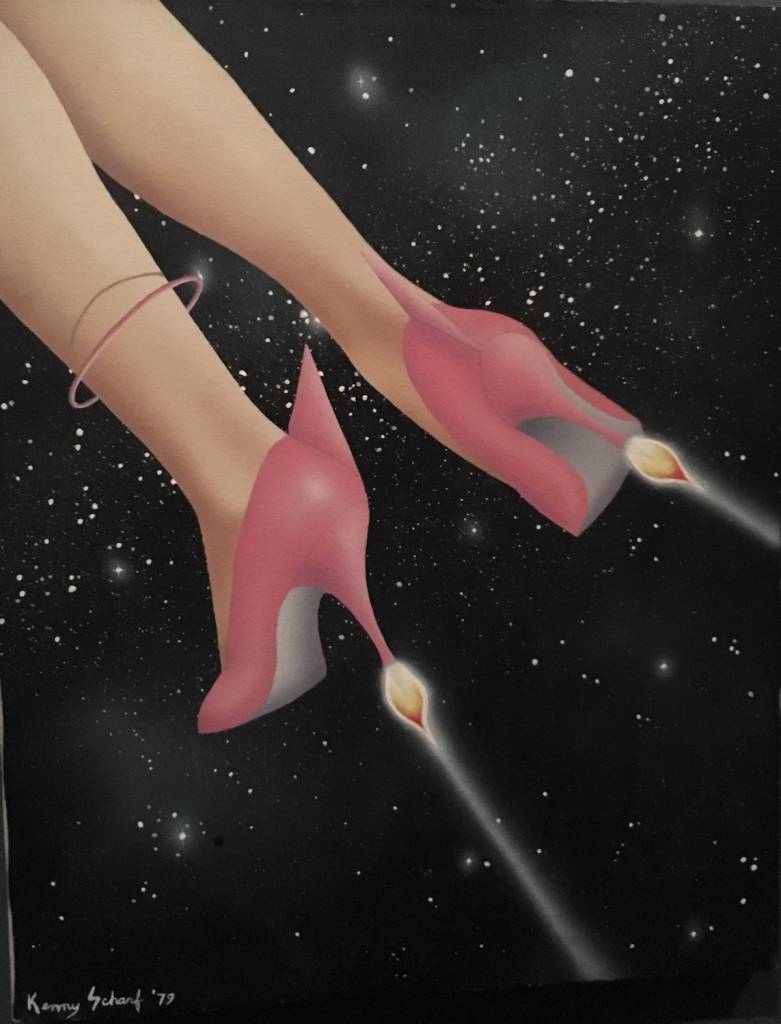 It's a club kid paradise, yes, but with some very important art and purpose. The club's gritty, relentlessly DIY aesthetic was fueled by reaction against the stifling mores of the Reagan era. Some of the art revels in an ironic, plastic-elastic realm as sleek as the Gipper's coif — this was the height of gender-bending, post-punk sheen, albeit held together with Scotch tape and nail glue — and the ballooning-cartooning of Haring, Scharf, and the Downtown graffiti scene. Other provocative, agit-prop bits remind you of just how affecting that form can be: I dare anyone not to weep as Wojnarowicz famously beseeches, in a hallucinatory film called Listen to This, to dump his body on the White House lawn when he dies of AIDS.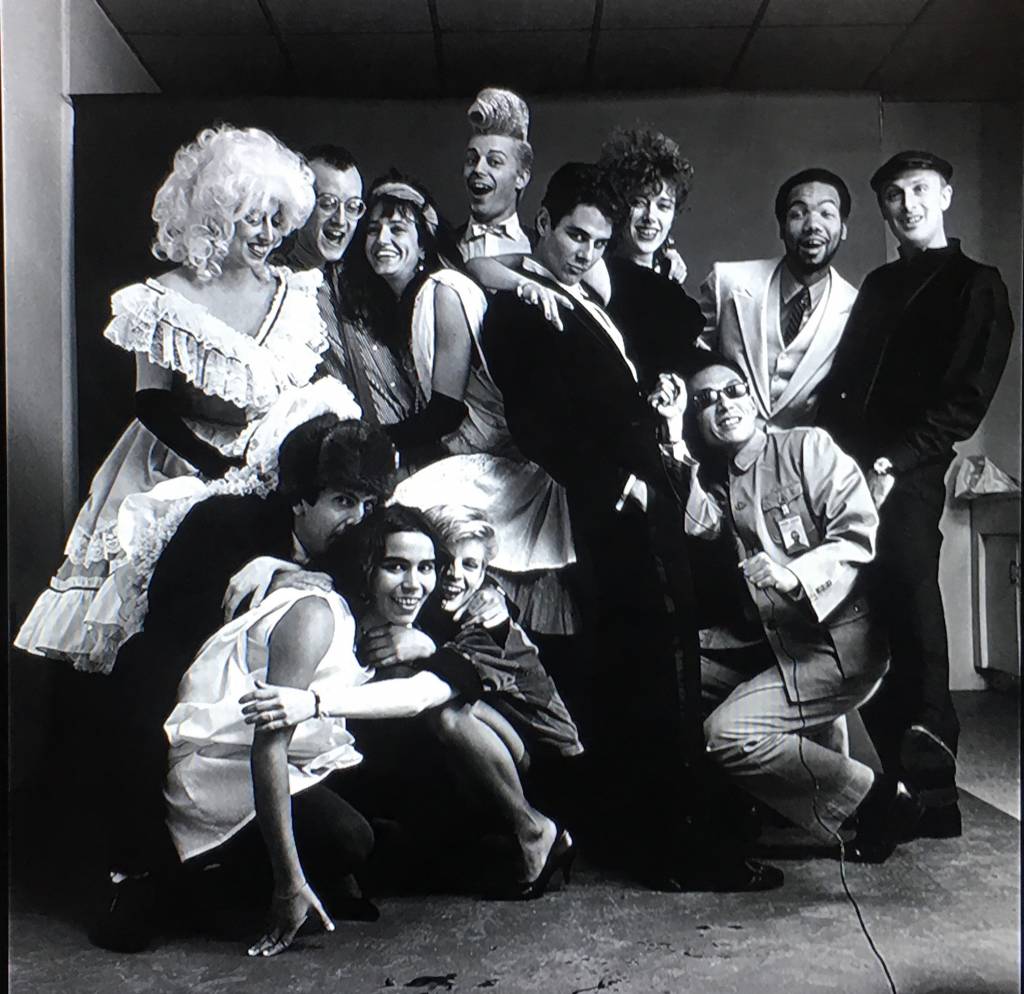 You get so much in between its hard to take it all in — Joey Arias pop-and-locking out of a wheelchair, Charles Busch and Lypsinka aggressively deconstructing gay drama on stage, Magnuson's hand-collaged club calendar's, the art of a young SAMO (aka Jean-Michel Basquiat in his first street art phase), gorgeous pieces by photographer and gadabout Tseng Kwong Chi (who deserves a major retrospective of his own). There's even a full-on  dazzling fluorescent "secret" backroom by Scharf called Cosmic Closet! And it turns out a lot of the club founders were kids from San Francisco, who felt they weren't fitting into the punk scene or the gay scene, so they started something new: 
I was overwhelmed by this tribute to the power of nightlife, synthesize so many different streams of expression into one phenomenal hullaballoo. Pure inspiration, and a hot goose to nurture that spirit here at home. What we do is real, folks. 
FRIDAY, DECEMBER 14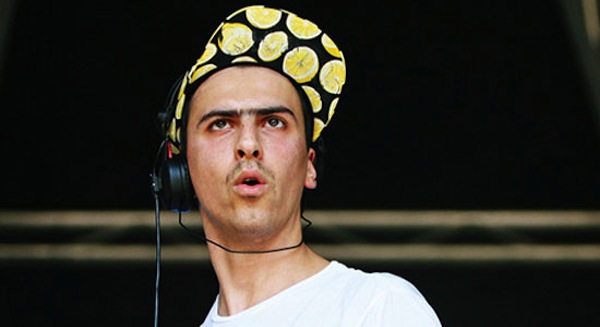 BOYS NOIZE That good ol' hardcore electro feeling returns with this favorite of the late aughts, who now seems to be going through a more EBM than EDM phase, which is great. Dark and euphoric is just fine. Fri/14, 10pm-late, $20-$30. Halcyon, SF. More info here. 
KATYA: A HOLIDAY SPECTACULAR I adore Russian Drag Duchess Katya Smirnoff-Skyy. "Now in its 11th year, and sure to make your Yuletide Gay. With music director Joe Wicht and special appearences by her Elves, Katya will delight you with a fun-filled evening of belting, banter, and ball gowns to bolster your holiday spirit(s)! With songs ranging from classic holiday fair, to Popera, and disco, there is something for everyone in this heartwarming and brilliantly funny journey through Katya's holiday misadventures." Fri/15 and Sat/16, 8pm, $21-$50. Feinstein's, SF. More info here.
CREATURE This multi-theme, multimedia, multi-genre party at the Stud is one of the best new parties of the year. "All we wanna do for the holidays is M/U/T/A/T/E. ya know, become our creepiest selves, queer our form, develop some evil powers." With Casual Aztec, Troubled Youth, Brown Amy, Skin, and lots more. Fri/15, 10pm-late, $10. The Stud, SF. More info here. 
THE QUEEN IS DEAD An excellent all-Smiths and Smiths-adjacent night? Reel around the fountain, kiddos, it's time for the feels. With Tu Vu and Mario Muse and special guest Sarah Star Child from Chulita Vinyl Club. Fri/15, 9pm-2am, free with RSVP here. Bar Fluxus, SF. More info here.
MNML:FUN w/ KYN and Normalien "KYN is an electronic duo that explores experimental dance music with a dark, minimal and atmospheric aesthetic. With influences from films like Blade Runner, Alien and Ex Machina to the sounds of Northern Electronics, Stephan Bodzin, Ital Tek and Andy Stott, KYN weaves an odyssey of electronic sound through live performance. Normalien utilizes modular synthesizers to create improvisational hardware-based dance, downtempo and experimental electronic music, all of which are controlled by dozens of different voltage signals flowing through wires in realtime." That is truly some mnml fun. Fri/15, 10pm-2am, $5. Underground SF. More info here. 
SATURDAY, DECEMBER 16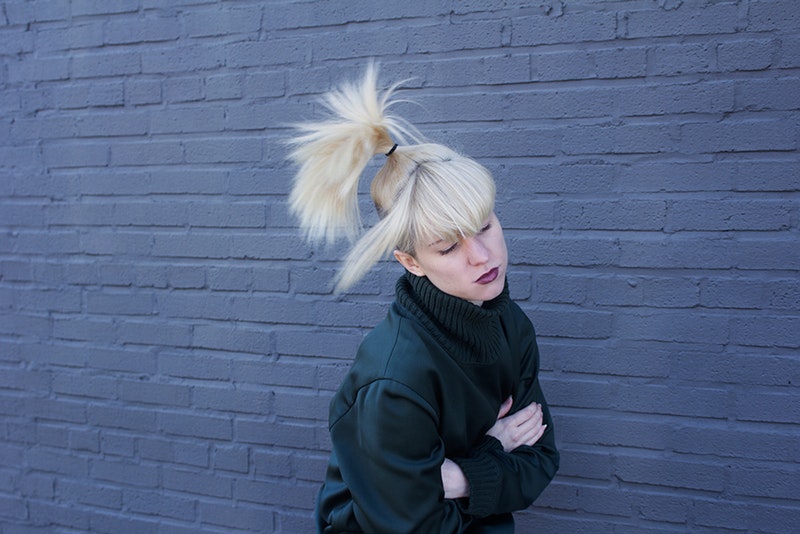 VOLVOX This is pretty huge. Three of our biggest party crews — Lights Down Low, As You Like It, and Honey Soundsystem — are joining forces to bring you not just deep-dark-techno Volvox, one of the best up-and-coming DJs in the world, but also the wonderfully miasmic, slow-burning Dorisburg. And it's a full-on charity party to benefit the LYRIC queer youth services org in the Castro. Don't miss! With Lily Ackerman, Sassmouth, and Siska. Sat/16, 10pm-4am,  $15. The Stud, SF. More info here. 
MARK FARINA AND DOC MARTIN It's been a while since we had these two rave-era legends playing together, and I can't wait for a heaping dose of funky techno and jazzy house — plus some new tricks these seasoned but still incredibly popular dogs have learned (including Doc's penchant for cutting edge deep grooves). Fantastische. Sat/16, 9pm-3:30am, $15-$25. Public Works, SF. More info here.  
HANUCON! Good morning to everyone who survive the horrifying ritual known as SantaCon. Now it's time for a big queer Jew party (all are welcome!). "We'll have latkes, vodkas and a mishmosh of folks. First 50 people in the door get their very own blue and white hat. An evening of community Hosted by the infamous faux queen Miss Shugana (reigning Grand Duchess of San Francisco) in conjunction with Keshet, the National Jewish LGBT Organization and Congregation Sha'ar Zahav." Chag Sameach! Sat/16, 6pm-9pm, $10. Oasis SF. More info here. 
FRINGE Time to ring those Sleigh Bells. Dance, dance, dance to the Yeah, Yeah, Yeahs and more favorites from the indie-dance apex of the aughts at this favorite get-down. Glitter make-up station, tons of giveaways, and a warm and toasty crowd. With Blondie K & subOctave and special guest Mario Muse. Sat/16, 9pm-2am, $5. Madrone, SF. More info here. 
GUY GERBER Israeli innovator of hypnotic techno (who else could pull off a collaboration with Puff Daddy?) comes to big room Great Northern for the On&On party. His "Timing" is still one of my favorite records. Sat/16, 9:30pm-3:30am, $15-$22. Great Northern, SF. More info here. 
BEATPIG Every month, the gay dance floor at Powerhouse goes HOG WILD, as Walter Gomez and Juanita More pork up the joint, with rib-licking tunes by John Walker. Yes, it is pig-themed. Sat/16, 10pm-2am, $5 benefits the Transgender Law Center. Powerhouse, SF. More info here. 
SUNDAY, DECEMBER 17
A BARRY WHITE CHRISTMAS Well, who doesn't think of a sexy big poppa in the Yuletide? That Disco Daddy scallywag DJ Bus Station John dedicates his wildly popular monthly party to the Velvet Force that is soul legend Barry White. Get into it, and let's wish together for a Teddy PendergrEaster. Sun/17, 7pm-2am, $5-$7. Eagle, SF. More info here.    
EXPERIMENTAL HOUSEWIFE Been meaning to see this rising SF star, appearing at the weekly Werd party. "Experimental Housewife is exactly what you'd think: an experimental DJ and producer. With an impeccable taste in house, deep house, and techno classics, ExHouse often slices through all genres with her hard techno and noise side. Also a drummer and professor, her sets are bizarre treats for the mind, replete with rhythmic force and nostalgic layers." Sun/17, 9pm, $5-$10. Monarch, SF. More info here. 
DAVID HARNESS Soulful house for your spiritual season? Si si. The local legend lights up Halcyon's formidable sound system and rings all the bells at this Mighty Real reunion party. Sun/17, 10pm-4am, $15. Halcyon, SF. Tickets and more info here.