PARTY RADAR My first encounter with Australian diva whirlwind Meow Meow (performing at Davies Symphony Hall Sat/27) was a couple years ago at SF Symphony's breathtaking experimental-underground cabaret, Soundbox—starting up a new season February 9 with an intriguing "Synesthesia" program. It was a great night that was loosely built around one of the zeniths of global nightlife, the Weimar Era in 1920s Berlin.
Slinky chanteuse Meow Meow was performing the mind-blowing 1919 Sonata Erotica by Czech composer Erwin Schulhoff (an early musical victim of the Nazi regime). The demand that this piece imposes on a singer is this: Meow Meow was required to perform an entire range of operatic-erotic emotions (from first flush of passion to final flush of washing up and demanding a little payment in return) merely through sensual grunts and groans, the kind that made one's ears blush. She pulled this off with dramatic aplomb, hilariously trailing the lengthy score behind her, eyes flashing from dewy love to twitching impatience.
For her appearance on Saturday, expect just this sort of cheekiness paired with dazzling showmeownship (sorry) as she performs more surprising tunes from the past century, with Pink Martini founder and pianist, Thomas M. Lauderdale. Davies Symphony Hall may never be the same again. Im cabaret, au cabaret, to cabaret! Tickets and more info here.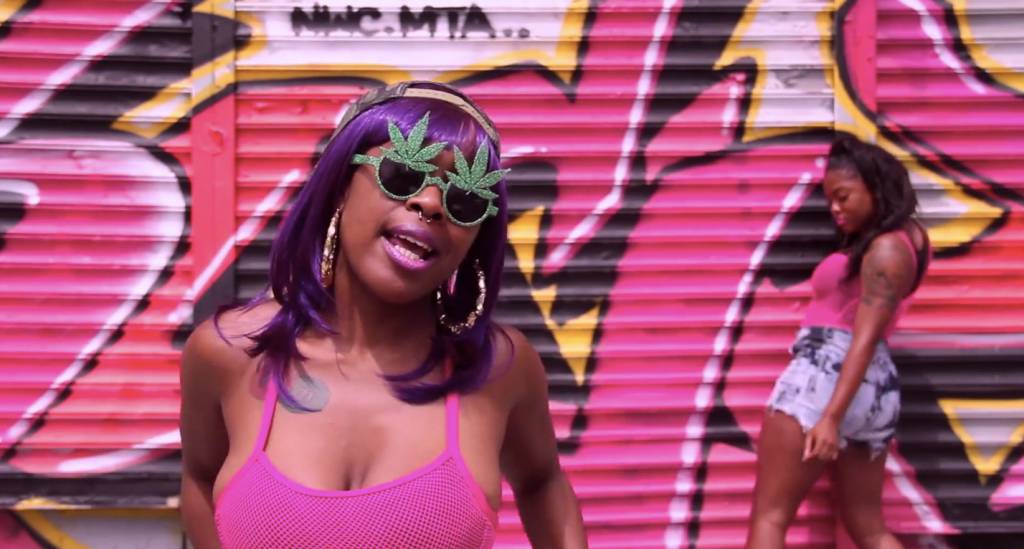 MORE PARTIES OF NOTE:
FRI/26: COSMIN TRG If you are in the mood for some slamming techno from outer space, this Romanian will send you into orbit. At the Direct to Earth party, with rad local Diactritic Collective DJs opening up. 9pm-4am, $15-$20. F8, SF. More info here. 
FRI/26: A CLUB CALLED RHONDA The huge LA phenomenon (more than a decade old!) that brought quality queer techno to a fabulously mixed audience is back in the bay, with acid house legend Tyree Cooper, Atlanta heady beats babe Leonce, and many more. 9:30pm-3:30am, $15-$20. Great Northern, SF. More info here. 
FRI/26: BBYMUTHA Ever-fantastic queer hip-hop party Swagger Like Us brings in the ever-fantastic Chattanoogan rapper to throw down for the kids. 10pm-2pm, $10. Elbo Room, SF. More info here. 
FRI/26: PABLO BOLÍVAR + PABLO SÁNCHEZ Fab Spanish DJ attack! (This is not a cry for help.) Two Pablos from the Seven Villas label in Barcelona light up the Public Works loft with deep house. 9:30pm-3:30am, $15-$20. Public Works, SF. More info here. 
FRI/26: BLACK FRIDAYS: BUTCHFEMME Drag goddess Honey Mahogany's powerful and hilarious monthly showcase of performers of color takes on the Butch/Femme sexual divide by erasing all boundaries. Plus dancing all night! A benefit for the Compton's Transgender Cultural District. 10pm-4am, $10. The Stud, SF. More info here.  
FRI/26: CLUB LONELY I must say, this raucous little party is one of my favorite secret joys. Only for the lonely! (And awesome.) 10pm-2am, $10. OMG, SF. More info here. 
FRI/26: STEAM "$100 wet towel contest! Deep tissue massage! Drink specials by Patrón and Red Bull! The infamous (and improved!) PowerShower!" Plus DJ Shawn Perry and a wet-hot crowd at Walter Gomez's monthly bathhouse-themed benefit for Larking Street Youth Services. 10pm-2am, $5. Powerhouse, SF. More info here. 
SAT/27: LOVE HANGOVER Feisty and furry DJ Kevin O'Connor gives you some of the hair of the dog (and great dance tunes) at this daytime dance party at the Lone Star bear bar. Free BBQ! 3pm-9pm, $5. Lone Star, SF. More info here. 
SAT/27: GUSGUS Legendary Iceland techno/film/art/performance collective was formative for so many on the scene. Founding members Biggi Veira and Daníel Ágúst pop in for a DJ set that will span synthpop delights and more ruminative sounds. Not to be missed! 9pm-2am, $20-$25. Mezzanine, SF. More info here. 
SAT/27: INTERVAL Todd Sines is one of the true OGs of techno—his gear knowledge completely blows me away. His new crew Interval will perform at essential record store RS94109 with HELIC.AL, Vertical Silence, and, from Mexico, Artefacts de Dolor. 8pm-midnight, $5. RS94109, SF. More info here.  
SAT/27: CLUB CHAI 2-YEAR ANNIVERSARY Incredible Oakland collective-project-experiment-community turns two and goes all out, with piano Rain, Fela Kuchii, Foozool, 8ulentina, and many more. 8pm-2am, $10. Alena Studios, Oakland. More info here. 
SAT/27: BRIDGE CLUB! Debaucherous queer collective out of Portland hits the road to take over the Stud, with DJs Orographic, Casual Aztec, Hold My Hand, Pocket Rock-It, and Troubled Youth in tow. Special guest Gossip Cat. Fun, fun, fun. 10pm-4am, $5-$10. the Stud, SF. More info here. 
SAT/27: POLYGLAMOROUS The Por Detroit party in Mexico City—really where all the cool stuff is happening lately—is a fantastic rave that has hosted so many DJs and parties from the US that it's time to give back! DJs Kodemul and Perfect Lovers, plus performer Posse, are making the trek from CDMX to wreck the monthly, lovely Polyglamorous party's decks. 10pm-4am, $7-$12. F8, SF. More info here.  
SAT/27: DAVID HARNESS FRIENDS IN HARMONY RECORD RELEASE PARTY The soulful house guru OF SF is back, bringing revered singer Ultra Nate and Mark de Clive-Lowe in tow. Read my interview with David here. 10pm-4am, $15-$20. Halcyon, SF. More info here. 
SAT/27: TURBO DRIVE: SHREDDER 1984 If you've ever wanted to live out your synthy, neon-drenched dreams of listening to the Drive soundtrack in a vintage Tron arcade game, the totally rad Turbo Drive parties are here for you. The one features a live set from Shredder 1984, while brings a punk-rock sensibility to the mix that reminds me of the hardcore electro/French Touch scene of the mid-2000s. 9:30pm-1:30am, $11-$13. DNA Lounge, SF. More info here.