DANCE Dancer and choreographer Robert Moses says he's inherently optimistic and likes a challenge. So he decided his renowned company, Robert Moses' Kin, would reach out to foster kids and help them find a career in the arts—and the Bootstrap Program was born. 
"It's different than a mentorship program," Moses said. "It's like dropping a flame and providing more information. There are so many things you could do—you could be behind a camera or do marketing or be a stage manager. The idea is to encourage them and give them insight."
For the program, Moses is working with the City and County of San Francisco Family and Children's Services Division, the San Francisco Court Appointed Social Advocate Program, First Place For Youth, and California Youth Connection, and it's still in its nascent stages. But thinking about it helped to inspire the company's next work, Bootstrap Tales, coming to Yerba Buena Center for the Arts the weekend of February 23—February 25.
The name of the new work—presented in the company's 23rd season—has an obvious origin, but Moses gives it an empathetic twist.
"People have said to them, 'Pull yourself up by your bootstraps,'" Moses said. "So many of these folks trying to move themselves forward don't necessarily have a safety net. Where we are today it seems we have less and less compassion for folks who have to do that kind of thing. We're trying to tell them, 'You don't have to wait for approval, you can go ahead.'"
For some of the dances in Bootstrap Tales, Moses approached street musicians and made arrangements to use their music.
"Every day they are in front of us, and we don't really see them," Moses said. "They are people who are not giving up and doing what they can to move themselves forward."
Moses said he met all different sorts of people playing on the street. Some disappeared after he had talked to them. One of them had a GoFundMe campaign for his sick mother. One surprised him by declaring himself not interested when Moses didn't get back to him quickly enough.
"I'd seen him a few times, and I got his number and said I'd text him later that afternoon you later. I was tired or busy and thought I'd get back to him the next morning. Then I got a text from him, 'Since you did not keep your word with me, I'm out.' I was like, 'Damn, man, what's it been, like four hours?' He moved on. I was not up to his standard of behavior."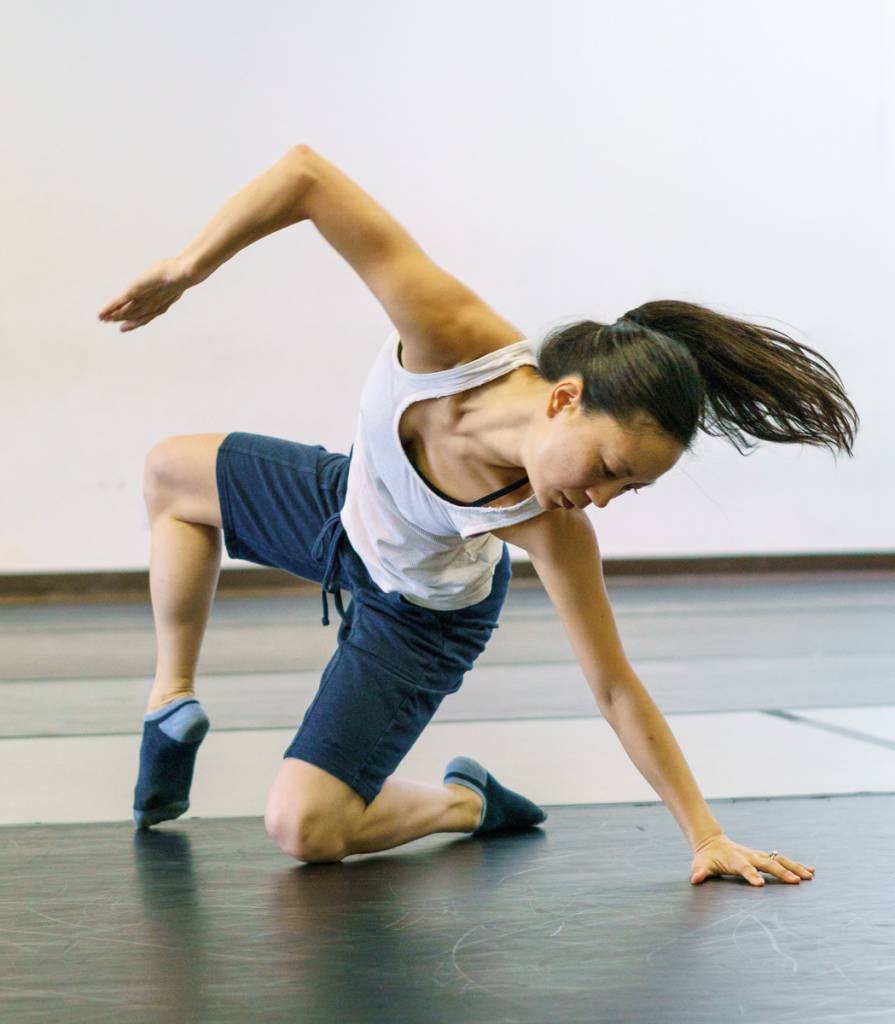 He canvassed the city for inspirational musicians, recording device in hand. He would drop some cash into their hat or bucket, record them, and talk with them and ask if he could use their work for an agreed upon amount of money. He's also planning to put together a website with the people he's worked with to raise awareness about them and their work.
Moses, who danced with Twyla Tharp and ODC before founding Robert Moses' Kin in 1995, says he is always trying to do something new and different when he puts together a dance. With Bootstrap Tales, he's been thinking a lot about space because of working with these musicians.
"How they define their space determines how they make their money," he said. "Maybe they're in corner and there's not enough traffic. Maybe they want to be in a spot where a few people can watch them. Maybe where they are and what they do will determine if they get five bucks rather than 50 cents. So I was thinking about 'How do I show the use of space?'"
Moses had a lot of time to think about these musicians playing on the street. It's an extraordinary thing to do, he said—standing in front of strangers who are looking at you. Maybe those strangers just give you their gaze, maybe some cash. He's done everything he can to make Bootstrap Tales speak to the audience, he says.
"Hopefully when you leave, you won't just go get a salad somewhere and not think about it," he said. "Would you grab a milk crate and a plastic bucket and do this? That's another question."
BOOTSTRAP TALES
February 23- February 25
$19-$55 
Yerba Buena Center for the Arts, SF
Tickets and more info here.