SCREEN GRABS Last year SF celebrated the 50th anniversary of the Summer of Love. This year it's unlikely there will be much celebration of 1968, a considerably thornier year (though an even better one for movies) in which the assassinations of Bobby Kennedy and Martin Luther King Jr., widespread riots, escalating Vietnam War opposition, a bitter Presidential election, and much more seemed to illustrate a nation tearing apart at the seams. 
In a way, so did the latest release by those hitherto reliable positivists, The Beatles: Whereas the prior year's Sgt. Pepper's Lonely Hearts Club Band was a Technicolor burst of harmonious invention (shadowed only by "A Day in the Life"), their new untitled double LP that would come to be known as The White Album was a comparatively dark expression of cynicism, sarcasm, experimentation and internal discord, despite a few moments of balming pop warmth. It closed out 1968 on a note so ominous—what hope was there even even the Fab Four could turn so sour?—that it was later speculated the album was semi-responsible for the Manson Family murders, as Beatles fanatic Charlie took its purported misanthropic "lessons" a little too much to heart. 
Yet it's the sunny, "fun" side of the Beatles that people remember, and that too was personified by something that happened in 1968, just a few months before The White Album: The release of Yellow Submarine, a whimsical animated feature like none before it, both family-friendly and wildly psychedelic in the mode of then-popular artists like Peter Max. Though the Beatles didn't voice their cartoon alter egos (professional actors mimicked them), they contributed the soundtrack, which comprised several new songs as well as others culled from Sgt. Pepper. 
This week the Castro Theater is having its own mini-Beatles On Film retrospective, the main attraction being a new 4K restoration of Yellow Submarine that plays Sun/15-Wed/18. As a prelude this Thursday June 12 it will also present a one-night double feature. The first half is 1964's A Hard Day's Night, the low-budget, B&W lark (screened in another recent restoration) that proved a shocking worldwide smash at a time when Beatlemania was expected to be "over" any minute, and which also launched the career of director Richard Lester. 
Completing—you might say "finishing off"—the evening is a rare revival of Sgt. Pepper's Lonely Hearts Club Band, the 1978 debacle that tried to reinvent Submarine's whimsy in live-action form for the Me Decade. It had Beatle songs sung onscreen by everyone from leads Peter Frampton and The Bee Gees to "guest stars" Alice Cooper, Steve Martin, Aerosmith, Earth Wind & Fire, and George Burns. Producer Robert Stigwood had had great success with such prior music-based movies (and their top-selling soundtracks) as Tommy, Saturday Night Fever and Grease, so he spared no expense with this musical fantasy. Alas, it all turned out like a tacky, terrible Beatles theme park populated by inappropriate impersonators, and was a resounding critical/box-office flop. Still, it's a true curiosity you have to see once—if only to know you'll never need to see it again.
If you want something a little less retro, there are not-particularly-inspiring-sounding new arrivals at the multiplex, notably the cartoon sequel Hotel Transylvania 3: Summer Vacation, and Skyscraper, an action spectacle with Dwayne Johnson aka The Rock—the man who seems to be singlehandedly bent on reviving the '70s "disaster movie" genre. (This is his Towering Inferno; you'll recall he already re-did Earthquake as San Andreas.) 
Arthouse openings include two caustic comedies. Veteran Canadian "bad boy" Bruce LaBruce's new Germany-made The Misandrists is a satirical tale of lesbian revolutionists in an ersatz convent school. Snarky fun until it runs out of steam, it's like a mashup of last year's The Little Hours and Andy Warhol's drag-camp Women in Revolt. Hafsteinn Gunnar Sigurosson's Icelandic Under the Tree is an acidic tale of petty sniping between suburban neighbors (and one newly-separated married couple) that escalates into full-on guerrilla warfare. It, too, is fun to a point—until it just gets too mean-spirited. 
Elsewhere this week (all opening Friday unless otherwise noted):
AVA
Helicopter parenting isn't just a phenomenon of the liberal West, as demonstrated by Sadaf Foroughi's debut feature. Purportedly based on her own formative experiences, it focuses on the titular Tehran high school student (Mahour Jabbari), only child to upper-tier-professional parents. Dad (Vahid Aghapoor) is easygoing, understanding, but often travels for work. That leaves Ava clashing with her mother (Bahar Noohian), a tightly wound doctor whose over-controlling nature exacerbates domestic tensions until she's cornered her daughter into disciplinary "crises" mom largely created herself. 
Strikingly crafted, this concise drama is as pristine on the aesthetic surface as it is infuriating in the needless conflicts it astutely depicts. You may not especially want to revisit those adolescent moments when your parental treatment seemed so unjust you wished you—and/or the offending adult party—were dead. But credit Ava for capturing such emotions with vivid, relatable intensity. While the film can be taken to an extent as a critique of Iran's strictly regimented societal norms, it's even more a devastating dissection of parent-child dysfunctions that know no national borders. Roxie. More info here.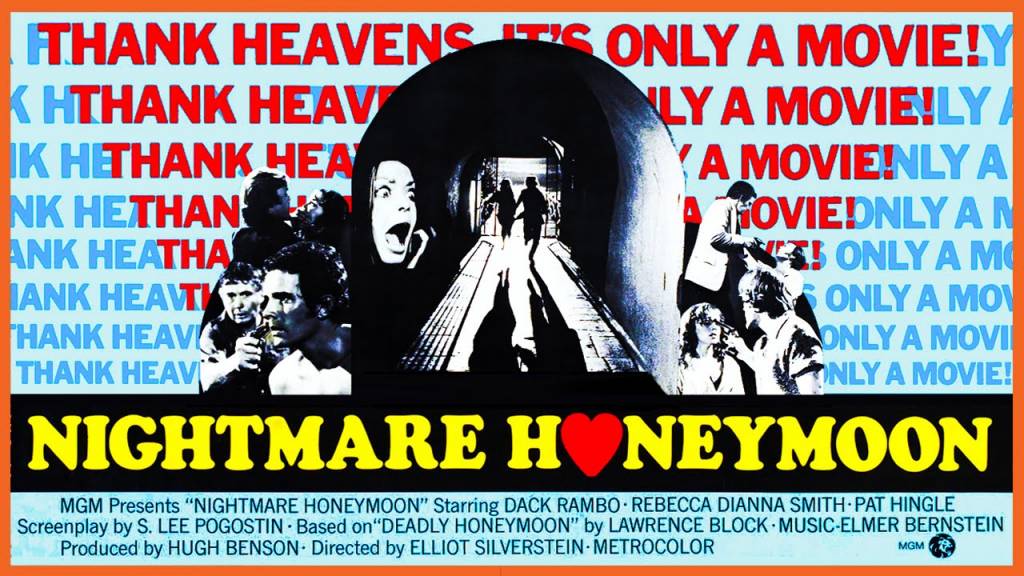 SLEAZE APOCALYPSE: EXPLOITATION TRAILER TRASH
In his first local show since being unceremoniously pink-slipped as film programmer at Yerba Buena Center for the Arts after twenty years, Joel Shepard presents a sampler of tawdry gems from his personal collection of grindhouse trailers. Spanning "the golden age of exploitation film" from the late 1960s to the mid-1980s, this packed compendium of some forty-odd previews promises the best of the worst in vintage horror, action, and smut. 
Among the delicacies on offer will be 1975's drive-in drama of pimps and prostitutes Street Girls, whose Cybill Shepherd-looking heroine tells us "You're the trick and we're the treats!"  Those who always wanted a movie entirely about wet T-shirt contests will rejoice at the inclusion Hot T-Shirts (1980), whose disco-funky theme song flaunts the poetical lyrics "My body's drippin' wet/Wet, wet, wet, wet!" BYO paper towels to this dangerously moist program, which will also include such classics as Guyana: Crime of the Century and The Candy Snatchers and Slaughter in San Francisco. Wed/18, Roxie. More info here. 
A NIGHT AT THE (HOME-) MOVIES
We applaud commercial films when they approximate everyday life nimbly enough that we recognize ourselves. But amateur films have been doing as much almost since the dawn of cinema. This one-night program, a collaboration between SF's Italian Cultural Institute and Bologna's Italian Amateur Film Archive, will provide an assortment of vintage clips made by non-professionals in Italy. They'll include excerpts from a 1931 color record of a folk-costume event in Naples, and 8mm artifacts from various family collections. SF-based photojournalist Lou DeMatteis will also contribute footage including rare glimpses of San Francisco before and after the 1908 earthquake. Free (but RSVP required), Tues/17, Italian Cultural Institute. More info here. 
GODMONSTER OF INDIAN FLATS
Recently deceased after a long illness, Bay Area-based visual artist Frederic Hobbs was a classic free spirit of the '60s-'70s counterculture, and like many such sojourned into film for a time—making four features between 1969 and 1973. Little-seen then, mired by Byzantine rights disputes since, they are (if you can manage to see them) crazily inventive larks of genre spoofing, surrealistic humor, and DIY whatnot. The last was this typically absurdist take on the horror film (and western), in which a giant mutant sheep terrorizes rural California into heightened eco-political-consciousness. It is arguably not as inspired as Hobbs' even more obscure Alabama's Ghost and Roseland, but it's still an impressively bonkers hybrid conceit that dives into its own ridiculousness snout-first. Wed/18, Alamo Drafthouse. More info here. 
STAR WARS WITH THE SYMPHONY
When I go to SF Symphony—and I do—it's for the likes of Stravinsky, Lou Harrison, and Charles Ives. But that's just me. Appealing to a different demographic, SFS is performing John Williams' scores to the original Star Wars trilogy over the next couple weeks, accompanying the films themselves. If seeing those movies for the 90th time with a live orchestra is worth $50+ a pop to you, knock yourself out. Thurs/19-Sat/3, Symphony Hall. More info here.