The big outside money is starting to flow into the District 5 supes race.
We heard last week that someone was paying for a poll aimed at finding ways to attack challenger Dean Preston. And an independent expenditure committee called "Friends and Neighbors of Vallie Brown for Supervisor" was set up a month ago, but until yesterday, it was an empty shell.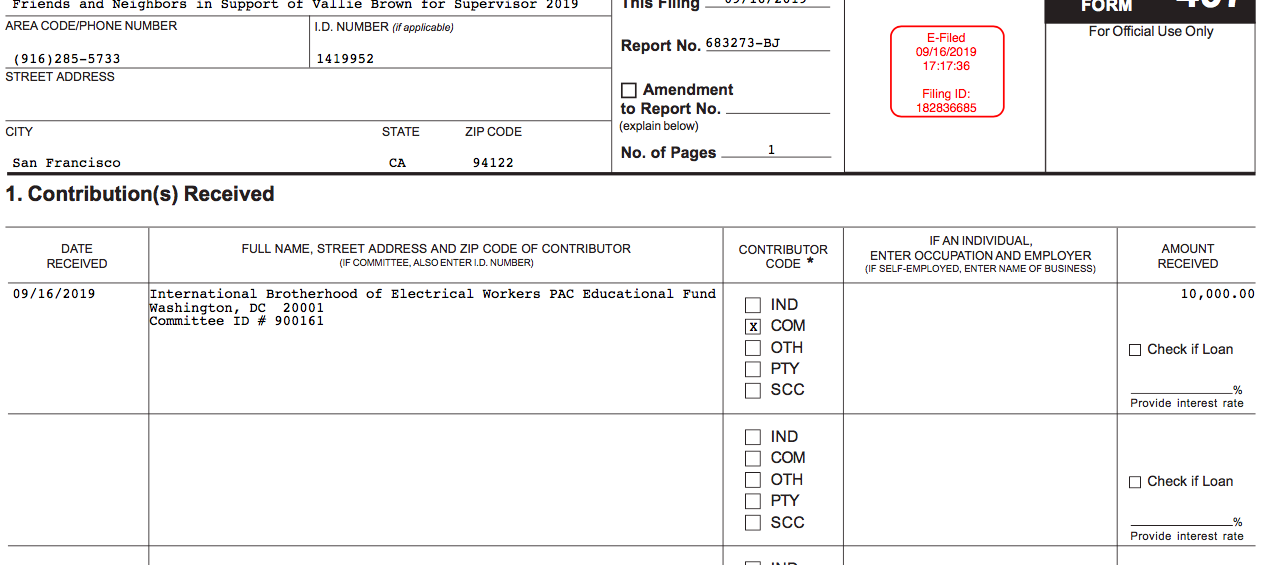 Not any more.
On Sept. 16, the Washington, DC office of the International Brotherhood of Electrical Workers, which has always been close to PG&E, has long supported London Breed, and has been one of the leading funders of conservative politicians in the city, put up $10,000 for the IE, Ethics Commission filings show.
That could have paid for the poll. It could also be seed money for future attacks on Preston.
This is probably just the start – that IE will probably collect a lot more money in the next few weeks.
As the IE spends money, the cap for spending for both candidates will be lifted. That's a bit unfair: If an IE is spending money supporting Brown, why should she then be allowed to spend more money for her campaign?
But the rules say the spending cap goes up for both.
With less than three weeks before vote-by-mail starts, this is going to get crazy.