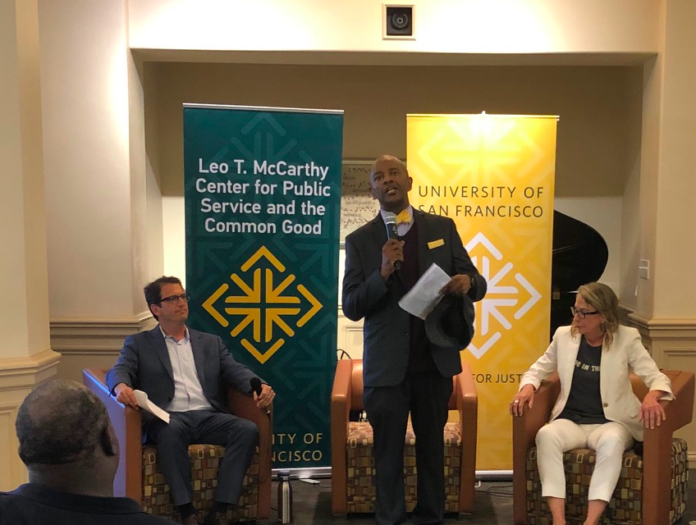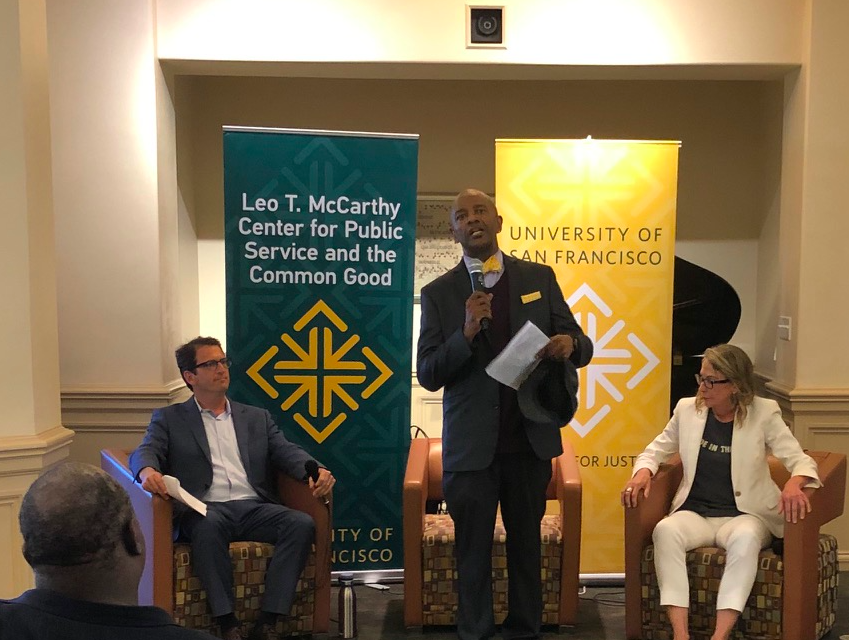 Somebody has paid for a poll in the D5 supes campaign that is clearly testing messaging that might be used against challenger Dean Preston – and it raises issues about campaign spending limits.
A source tells me that the phone poll included questions about Preston and incumbent Sup. Vallie Brown. The Preston campaign tells me they didn't conduct the poll. I haven't heard back from the Brown campaign.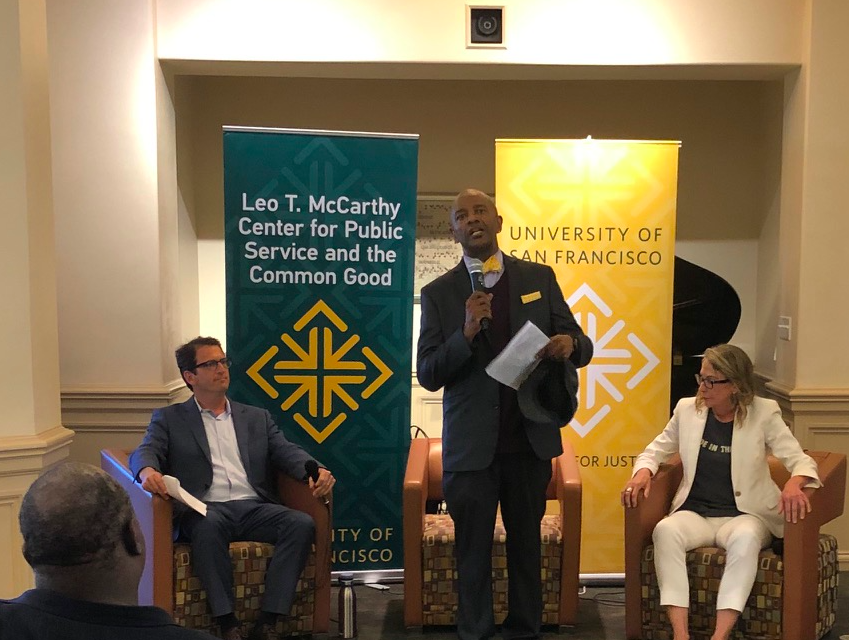 Polling isn't cheap, and if this survey is in the field right now, somebody paid in the neighborhood of $20,000 it.
And that's interesting because as of today, both Preston and Brown are very close to the campaign-spending limits, and if the Brown campaign paid for the poll, it might put them over. More on that in a moment.
In a lot of these campaigns, polls like this are designed to help independent-expenditure committees design attack ads. Some outside groups do general polling every now then, and there are other campaigns that may be seeking to test the will of the voters for November – but that's not what this is.
Jim Stearns, a political consultant who works with the Preston campaign, told me that this is "clearly a D5 campaign poll."
And there's an independent-expenditure group set up to help Brown – but as of tonight, it has reported no contributions or expenditures.
So we don't know who paid for the poll, but here are some of the questions, as recorded by a source:
Is this statement about Dean Preston very convincing, somewhat convincing, not at all convincing?

He lived in the district for 20 years
He founded Tenants Together and supports tenants rights groups and is for tenants protections
Dean believes everyone should have a home
He supports the Green new deal and Medicare for all
Endorsed by Tom Ammiano, several of the members of the Board of Supervisors, Jane Kim, the Tenants Union, the Sierra Club, and Democratic Socialists of America

Statements about Vallie Brown

She was a legislative aide (didn't say to who)
30-year resident in the neighborhood
She worked for affordable housing and safer streets
A neighborhood leader appointed by mayor London Breed
Endorsed by mayor London Breed, five of the current supervisors, SEIU, Alice B Toklas Club, San Francisco Democratic Party
The poll then listed three possible negatives for Brown – and six potential negative attack points on Preston (including that he "identifies as a Democratic Socialist" and that his policies are "too extreme for the Democratic Party.") I suspect those won't work all that well in D5.
But there's no doubt from the questions that this is a poll commissioned by a pro-Brown group.
So here's the context: Candidates for supervisor who accept public financing have to agree to spending limits of $250,000. But if an IE campaign starts spending money for or against one candidate, the spending limits are lifted. The weird loophole: If an IE spends $500,000 supporting Brown, then Preston can spend more money, supposedly to level the field – but so can Brown.
At this point, both candidates have spent close to the limit. If the IE never materializes, that could mean neither candidate can do last-minute mail or other campaign ads and most of the final month will be volunteer work. That could give Preston, who has a more energized volunteer base, an advantage. (Of course, Brown has the advantage of incumbency.)
But somebody is out there spending money, and it's clearly someone who wants to attack Preston. We'll know soon – vote-by-mail ballots drop in three weeks.