With the most peculiar Frankensteining of crunchy guitar chords and Aquaman sonar wave oscillation, bum-rushing a punched-up, scoundrel-like groove. After unleashing the call: "Time to Release the beast!" (sung-shouted in your ear), Breakwater—an eight-man Philadelphia outfit from the '80s—is about to drop the post-disco Kraken real low and dirty on ya. Just for the funk of it.
A quick once-over of the Splashdown album cover reveals these dudes sporting metallic silver once-pieces, with yellow moon boots completing the space-age cipher, in what seems to be a drained pool. You gotta think. What are these Philly Cats on?   
Uncanny genuineness. 
This punk-funk unit, in one form or another, been blowing wigs back on dancefloors for close to 40 years strong. Over the past decade, a new and patient listening audience, coming from a modernist outlook, found and honored the original composition in its primal sharp-fanged embodiment. Now, classic "Release the Beast" has just been re-released on Be With Records.
But smart partygoers already know the jam, especially if they've attended one of SF's best parties, Sweater Funk (Sat/14 and every second Saturday at the Knockout) "Now, we all knew Daft Punk had sampled it"—on "Robot Rock" from 2001 mega-hit album Discovery—"and that it was probably the most recognizable cut on the record," says DJ Guillermo aka Jacob Peña, Sweater Funk's cofounder. "Some of us would avoid it for that reason. But there were a couple of Sweater Funk DJs like me who decided that we needed to take that shit back"
"To me, this tune reveals the 'true' heads," DJ Guillermo says. "Ok, you know the sample, but can you get down like THIS? To the whole thing? ARE YOU REALLY DOWN?"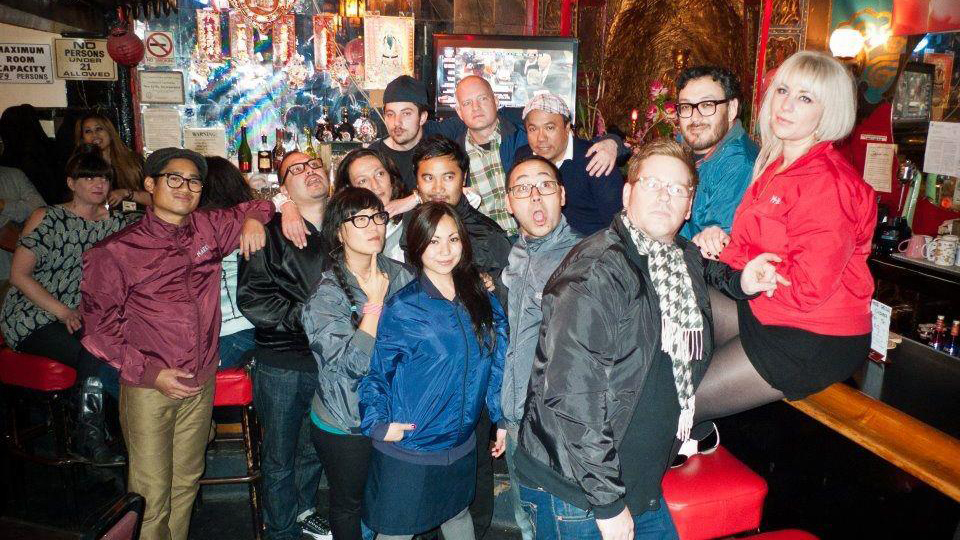 Sweater Funk, a sister party to LAʻs Funkmosphere, recontextualized late 70ʻs and early 80ʻs rare funk and disco sound for the streaming generation, starting 11 years ago in a Chinatown basement. This Bay Area institution was a church built on wax, not CDJs and Serrato. DJ Guillermo and several members of the crew always kept Breakwater on deck. Not quite an anthem, it was definitely a situation when the unorthodox funk-rock guitar, baby-making bass thumps, and space-oddity type synths jumped from the turntable to the soundsystem.
"Obviously, the Breakwater records were a huge influence on Sweater Funk and the sound we wanted the night to have. It was very funky, melodic and catchy, with some advanced arrangements and horns that punched through the mix and really put a bright positive sheen on the music" reflected Pena.
"It was exactly what we were looking for. That's why we put them on our first flyer highlighting the records we were talking about since we were calling this stuff boogie and no one knew what that meant at the time. Jon Blunk, co-founder of Sweater Funk, hand-illustrated our first Sweater Funk logo to look like the Breakwater logo! Seahorse and all! Then there's the Splashdown cover art! Those outfits! This was a defining record for us."
SWEATER FUNK
Sat/14 and second Saturdays
The Knockout, SF. 
More info here.